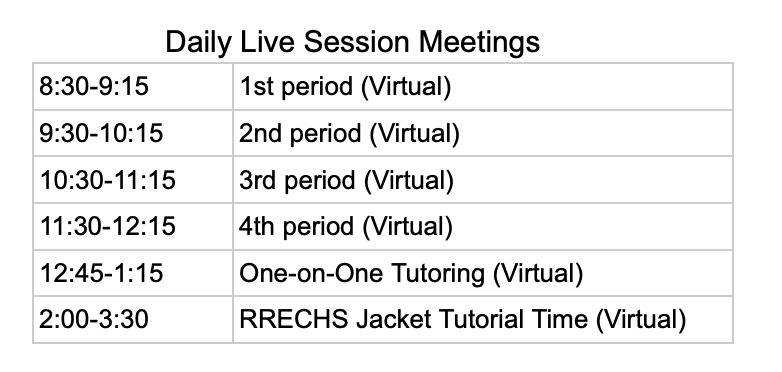 RRHS 2nd Semester Virtual Learning Plan
What you need to know:
We've revised our virtual learning schedule for 2nd semester. Students will have live sessions five days a week, following a period schedule.
It is expected all students attend the live sessions -- attendance will be taken.
Jacket Time will not start until Jan. 19. Training videos will be sent out on how to use Jacket Time prior to Jan. 19.