When students first enter the new Manning Elementary Jan 2 they'll be met with some excited teachers, bright, colorful walls and an open-air concept with lots of natural light designed to excite them about learning.   The Roanoke Rapids Graded School District hosted a ribbon cutting and dedication ceremony Sunday afternoon followed by tours of the new school.  Hundred of parents and students attended.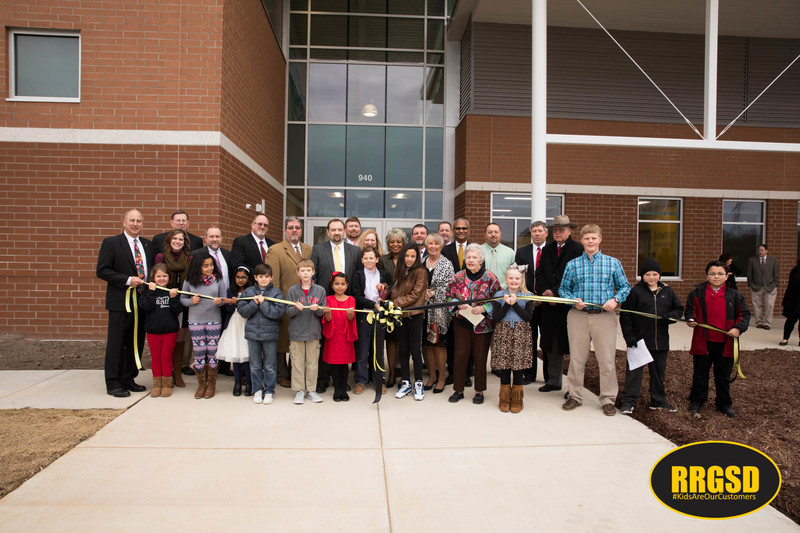 "I've watched it being built as I dropped my daughter off at school each day.  It's hard to believe it is finally opening," said parent David Magana.  
Students Brianna Mabrey and Connor Williams cut the ribbon while student representatives from each grade, members of the RRGSD Board of Trustees, administrators, and Halifax County Commissioners looked on.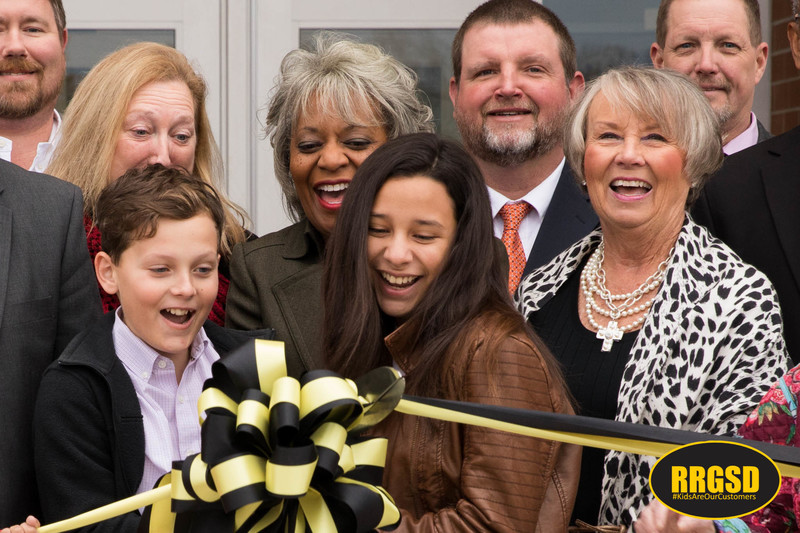 "This project has been years in the making.  It's an exciting day for our staff, students and parents, and this community.  Everything is brand new and just gorgeous," said Lauren Hinnant, Manning Principal.  
Assistant Principal Tonya Jones echoed Hinnant's excitement saying, "this is a once-in-a-lifetime opportunity we have here to open up a brand new building and continue our mission of serving students in a safe and caring environment." 
Rives "Judge" Manning who is the nephew of the W.L. Manning, the school's namesake said, "W.L. was a visionary who dedicated his life to serving young people.  He would be proud to see this building and the technology that exists here."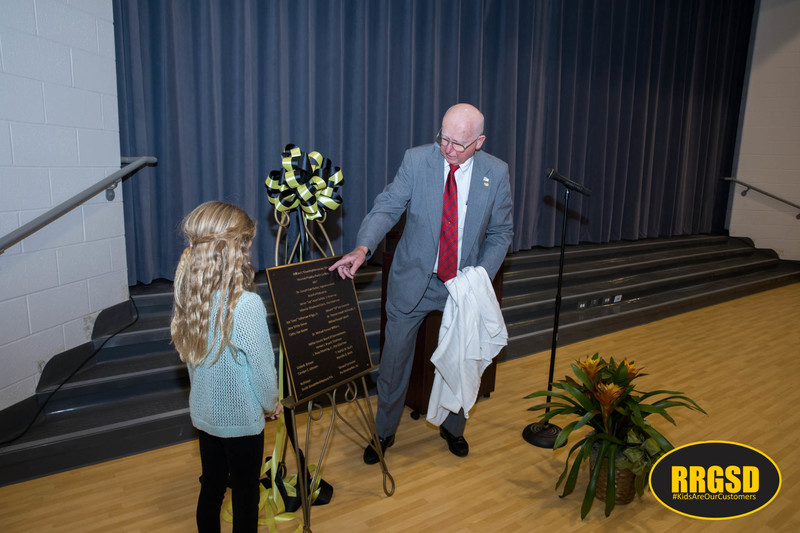 The $19 million facility features wireless technology, advance student and staff safety features, high-efficiency LED lighting, temperature controlled classrooms, and pod spaces on each hall for interactive and collaborative learning. 
5th grader Savannah Medlin who won a school essay contest and opportunity to speak at the ceremony said, "I'm excited about the big library.  I can't wait to read in there."  
Superintendent Dain Butler told the crowd, "The RRGSD Board of Trustees should be commended for their financial stewardship and vision to create such an opportunity for our community. The Halifax County Board of Commissioners should be commended for their trust, leadership, and their guidance throughout this project.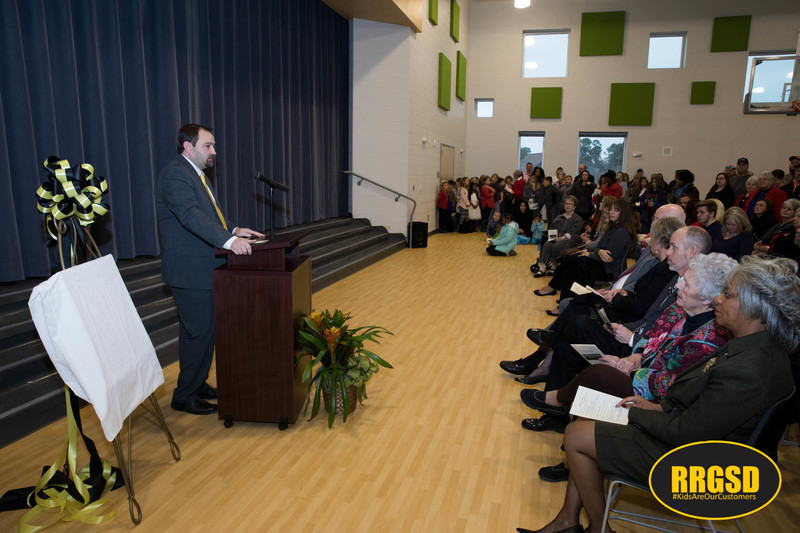 The staff of RRGSD deserves tremendous credit for their diligence. I would also like to personally thank Mr. Robbie Clements for his work overseeing this project and making sure we could be standing here today."
Butler went on to share a story about his wife touring the building.  "When she returned to the office she was almost in tears and simply said, 'that's the kind of school the children deserve'.   I wholeheartedly agree!"
Demolition of the existing Manning Elementary will begin after Christmas to make room for additional parking at the new school.