RRGSD's top athletes in all sports were honored Monday night during a later than usual athletic banquet due to COVID-19 in the Roanoke Rapids High School Auditorium. Student athletes from both Roanoke Rapids High School and RR Early College High School received awards.
The Cranford Hoyle Sports Award was given this year to Bennett Liverman and Riley Landen.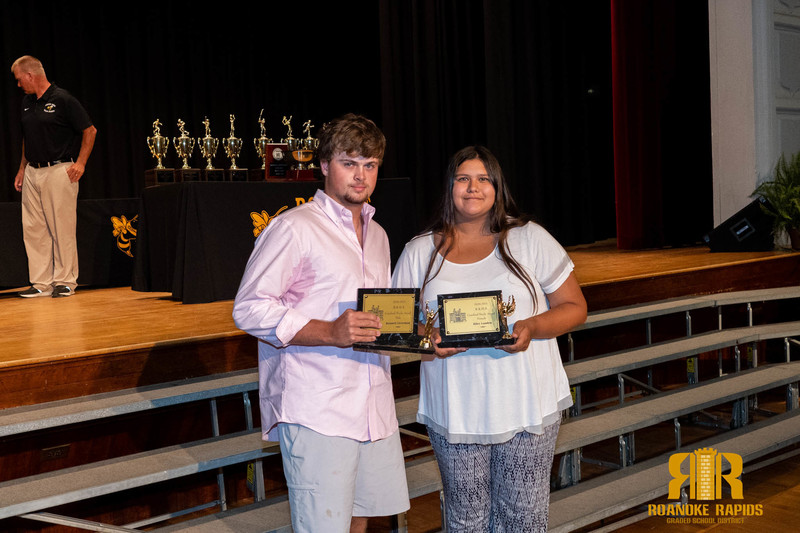 Aaron Hunter received the Micky Gukich Award which is given each year to one of the top male athletes. The award is in memory of Gukich who was a former student.
The Aimee Erwin Award was awarded to Mallaury Pageau. This award recognizes student athletes who excel both in the classroom and in multiple sports.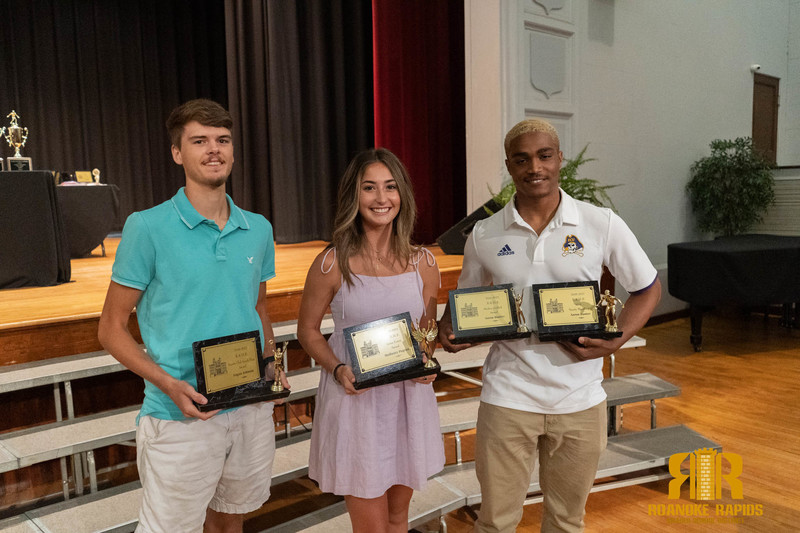 Senior Logan Johnson received this year's Sports Club Spark Plug Award.
Catherine MacNichol and Josh Miller were named Best All Around Athletes.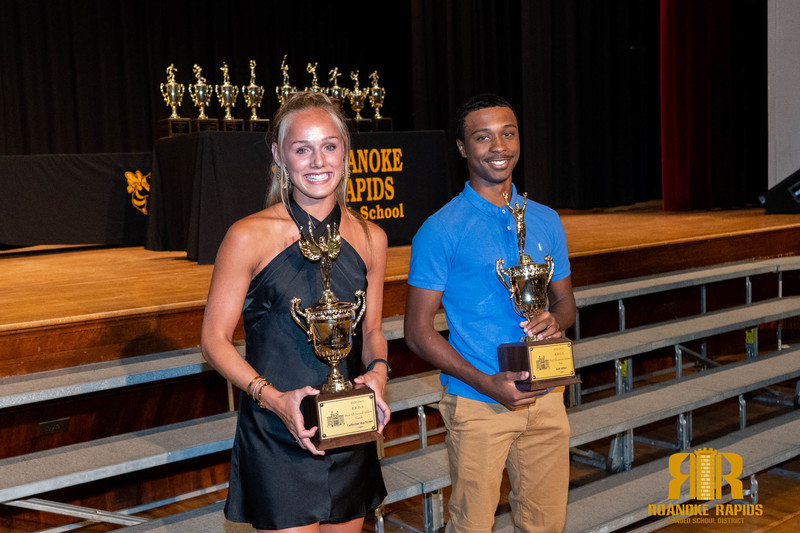 RRHS Principal Jeff White applauded students for their ability to bring home multiple conference championships despite practicing and playing amid the various COVID-19 restrictions and mandates. He also thanked the community and families for supporting the school's athletic programs during this most unusual sports year.