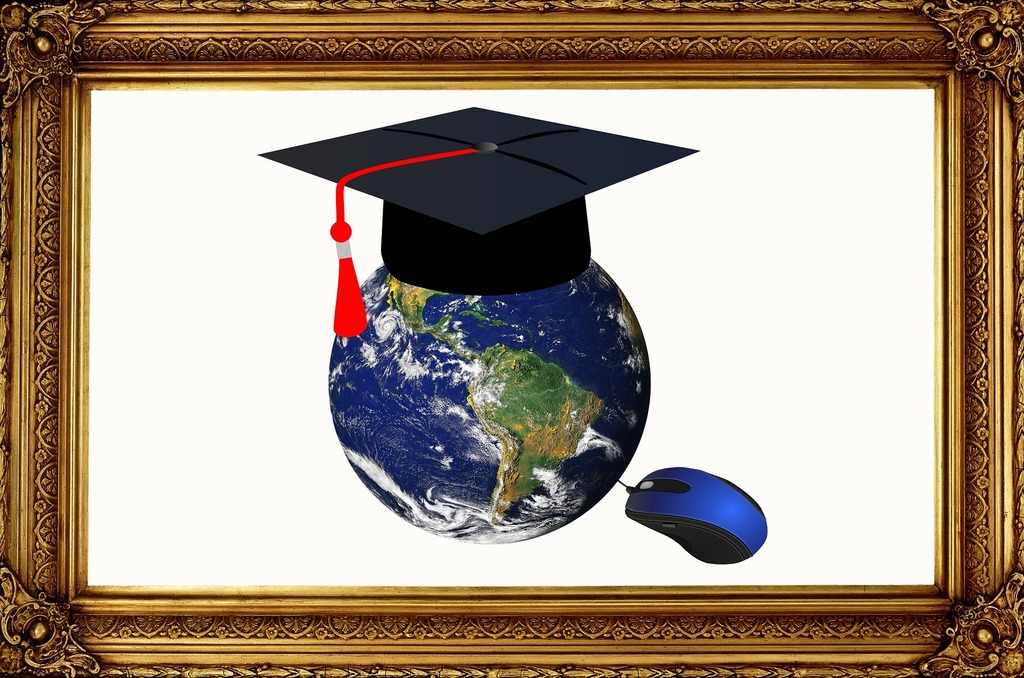 Early College Parents: Please remind your Seniors to check their RRECHS emails daily. We want our Senior class to stay informed about all the upcoming "senior items" that they need. We are so very excited for RRECHS to have its first Senior Class ever!

RRHS & Early College Students: The RRGSD Board will discuss grades 9-12 transitioning to Plan B in their October meetings. Please take time to complete the following survey/intent form for each of your Grade 9-12 students by Friday, October 2 at 5:00 pm. Each family will need to log in using the student's RRGSD email to complete the form. The family should work together as each student may only have one response. Families need to complete a different survey for every student in grades 9-12. The survey link is:
https://forms.gle/6WZur8mdNeFv9un67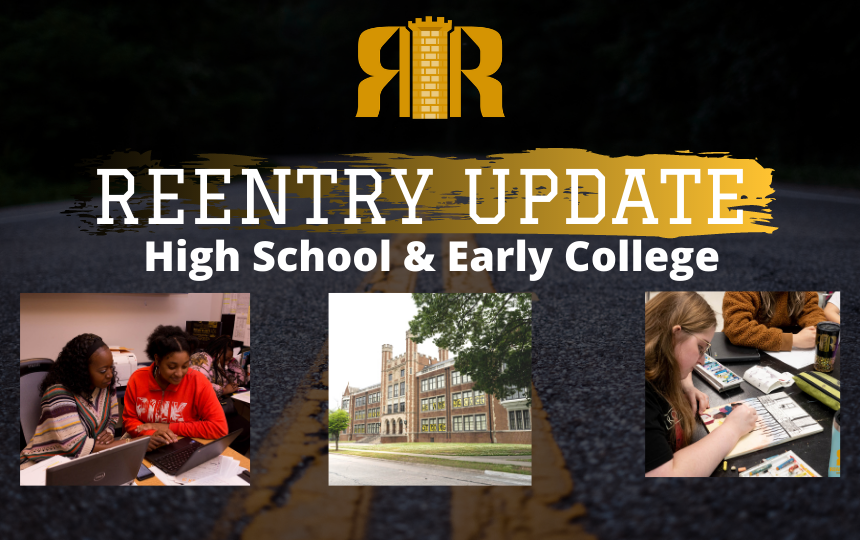 RRECHS Senior Scholars: Senior Portraits will be done by Lifetouch in the RRECHS Armory Gym. Please sign up for a time when you receive the email from Lifetouch. Also on this day, RRECHS Senior Scholars will receive a "Senior Information Packet" for ordering senior items (invitations, mugs, thank you notes, key chains, etc.) We are so very proud of our RRECHS Seniors!

Ashanti Clanton is a senior at Roanoke Rapids Early College and is the first ever Early College student to be elected as President of HCC's Student Government Association. Congratulations! #KidsAreOurCustomers

RRGSD School Nutrition will begin delivering meals Monday-Friday at the following locations starting next Wednesday, Sept 9th: 11 a.m .- Carriage Hill/Henry Street Apts. 11:20 a.m. - Morgan Trailer Court 11:40 a.m. - Great Falls Square 12 noon - South Rosemary 12:20 Georgia Ave. Apts. We will still have meal service at both Manning and Belmont from 11 to 1 daily. #KidsAreOurCustomers #RRGSDChildNutrition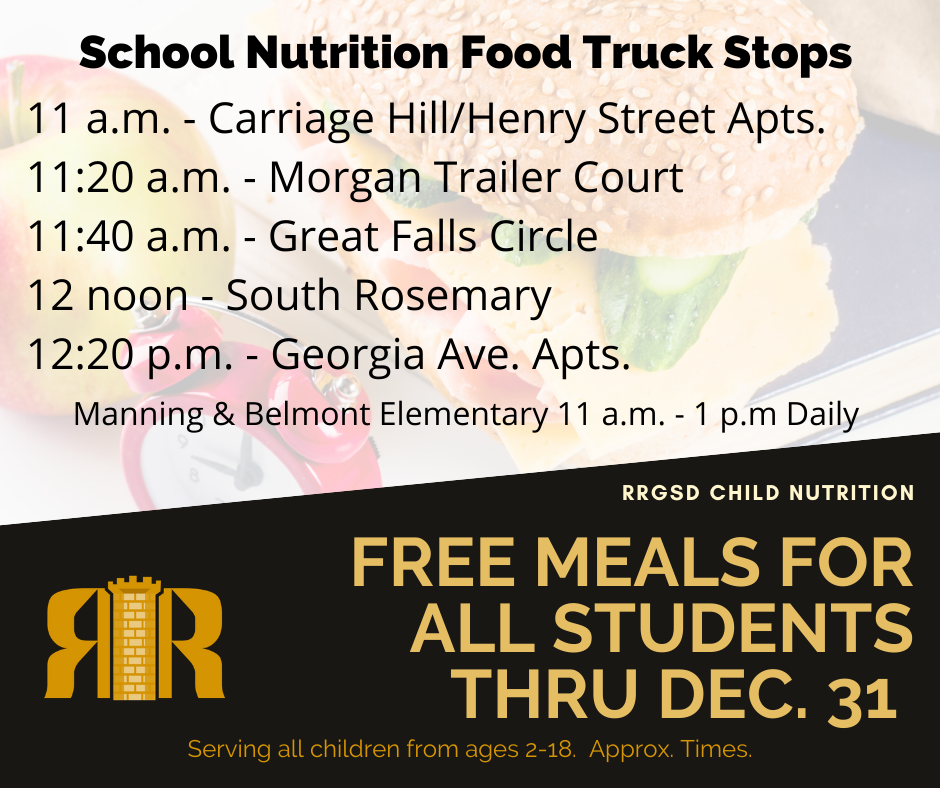 An important update for RRGSD families: The USDA extended free meals for students through December 31! Breakfast and lunch will be free for all students at our curbside locations (Manning, Belmont, & RRHS) through December 31. Please share this information with your communities and visit us from 11:00 AM - 1:00 PM daily. We will also begin community stops next week at various locations TBA. #KidsAreOurCustomers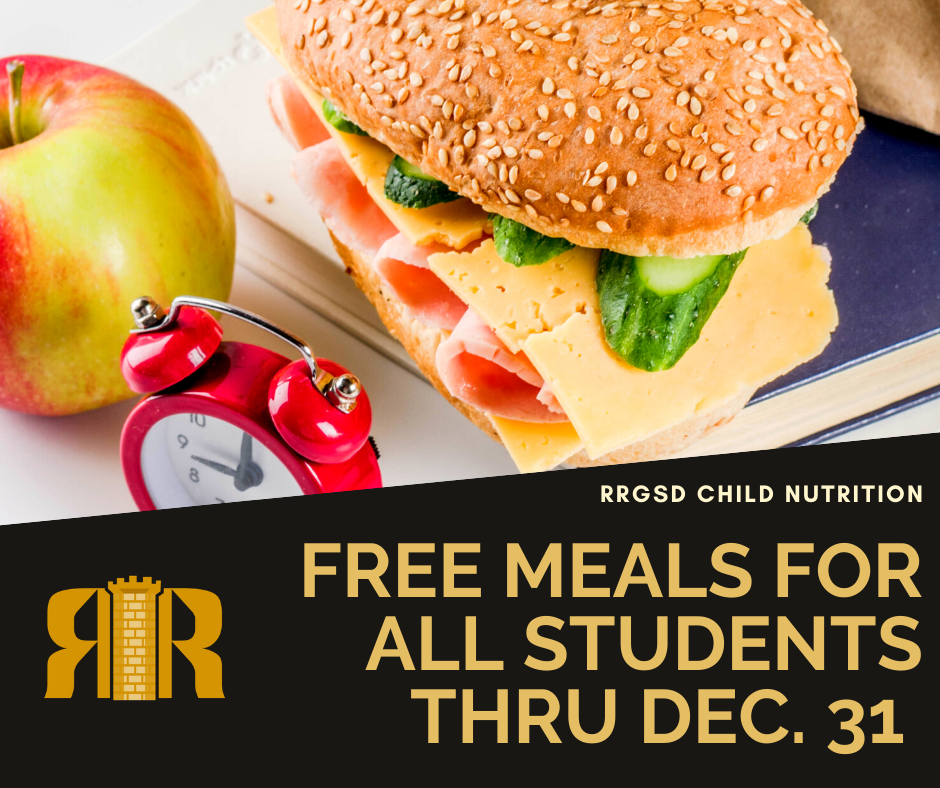 Parents: Free and Reduced Lunch Application forms are now online. These applications must be completed yearly for your child. Additionally, if you have recently had a change in employment due to COVID, you may qualify. Learn more here.
https://www.rrgsd.org/page/school-nutrition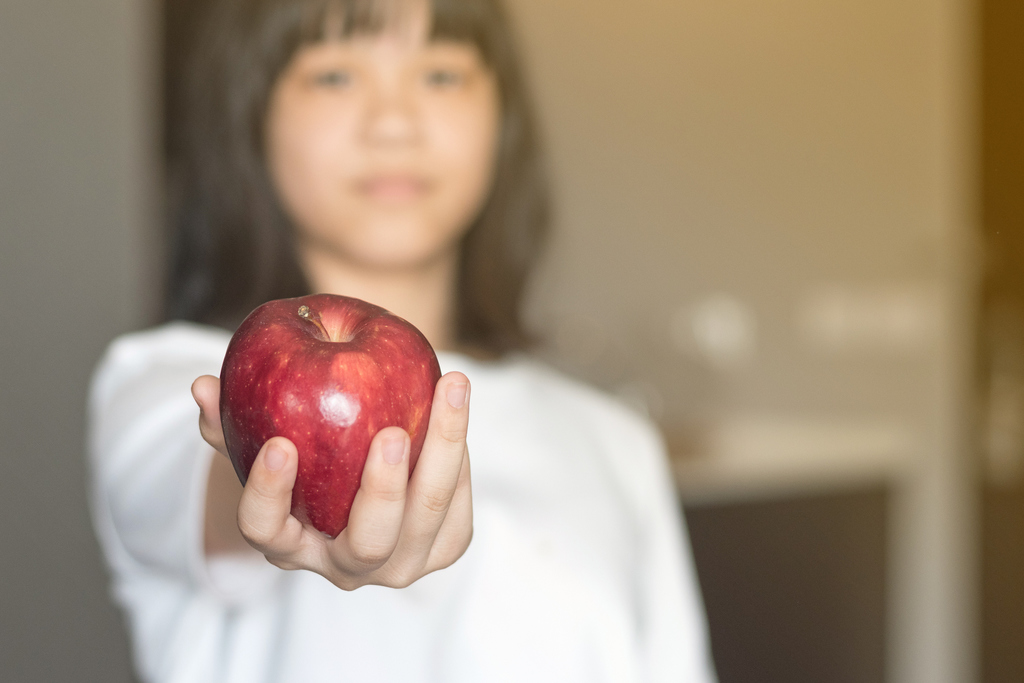 Immunization Reminder: Pre-K, Kindergarten, and 7th Grade students are required to have updated immunizations prior to starting school on August 17th even though we are beginning the year virtually. Additionally, rising Seniors are now required to have the meningococcal (Menactra) vaccine. September 15th is the deadline to submit your child's records to their respective school nurse. This is especially important because when we do return to in-person instruction, they will not be allowed to return without the proper documentation. Appointments may be made with the Halifax County Health Department or your child's pediatrician. #KidsAreOurCustomer #BackToSchool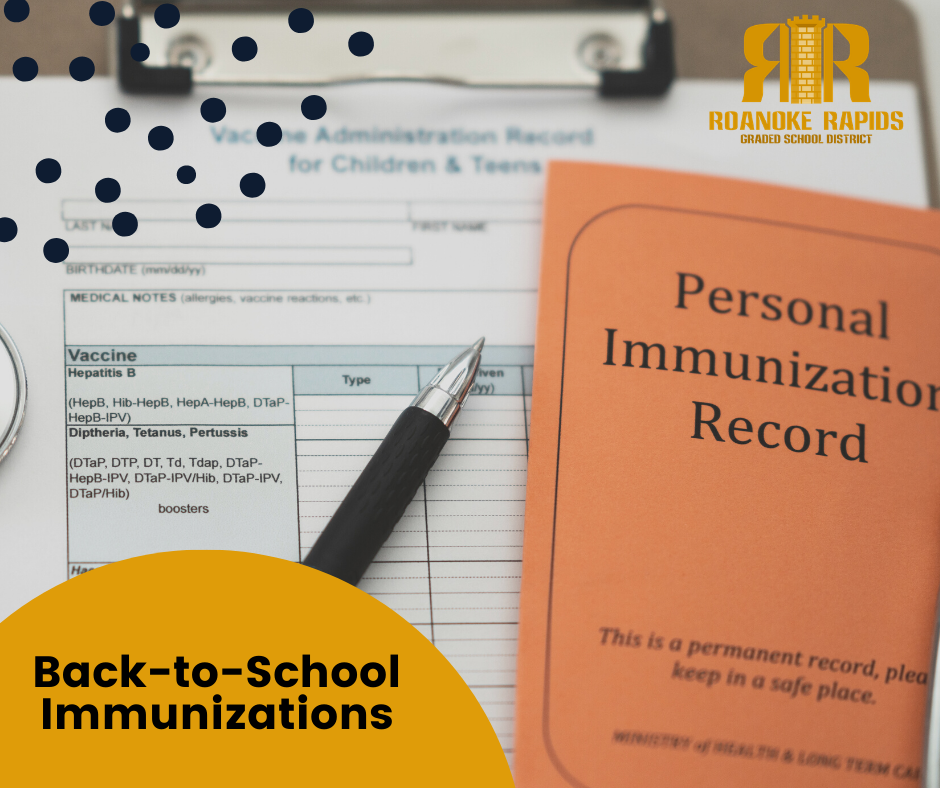 Early College Scholars: We have Grab & Go breakfast and lunch for you this week from 11 to 12. Our school nutrition staff will be waiting for you in the bus loop in front of the RRHS Gym. #KidsAreOurCustomers

Welcome back RR Early College Scholars. We made it! Our first day of virtual school was a success. Thanks for your patience and understanding today. #BeTheChange #KidsAreOurCustomers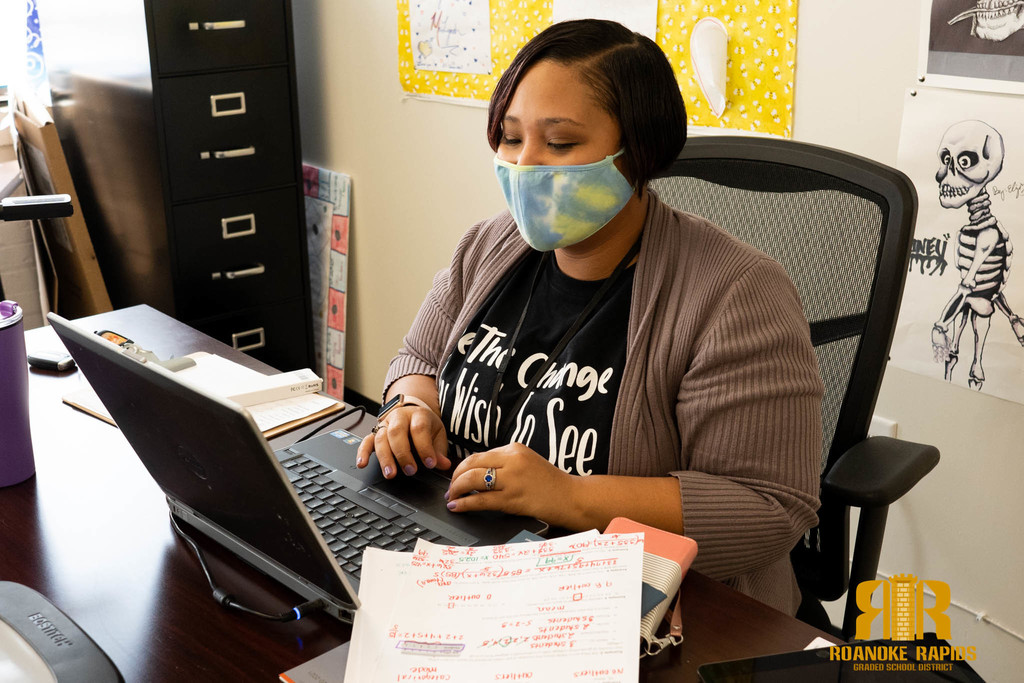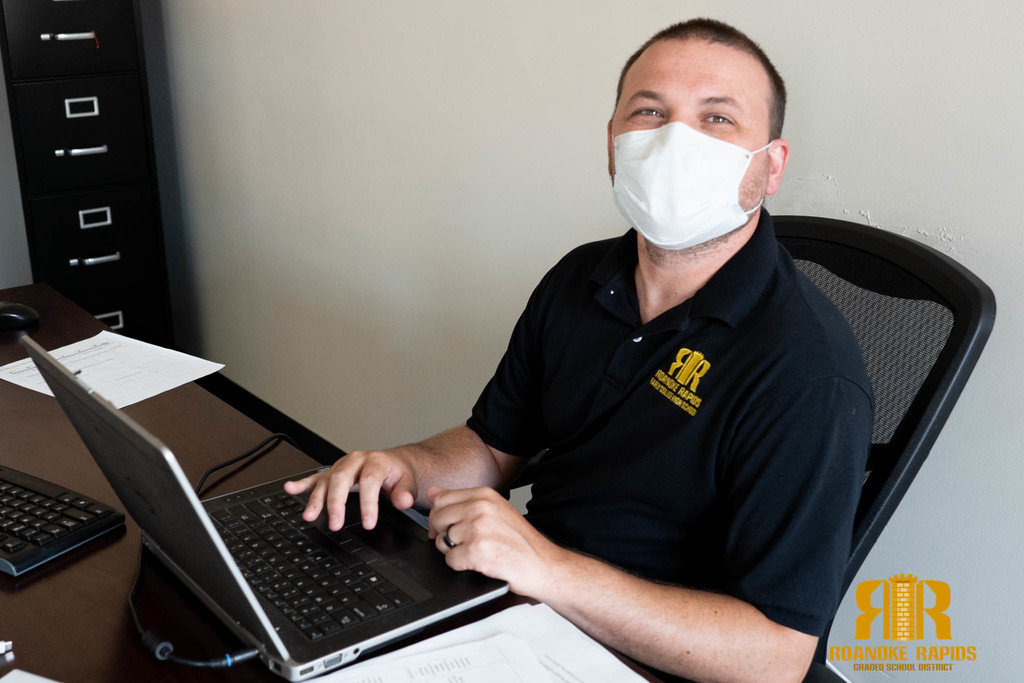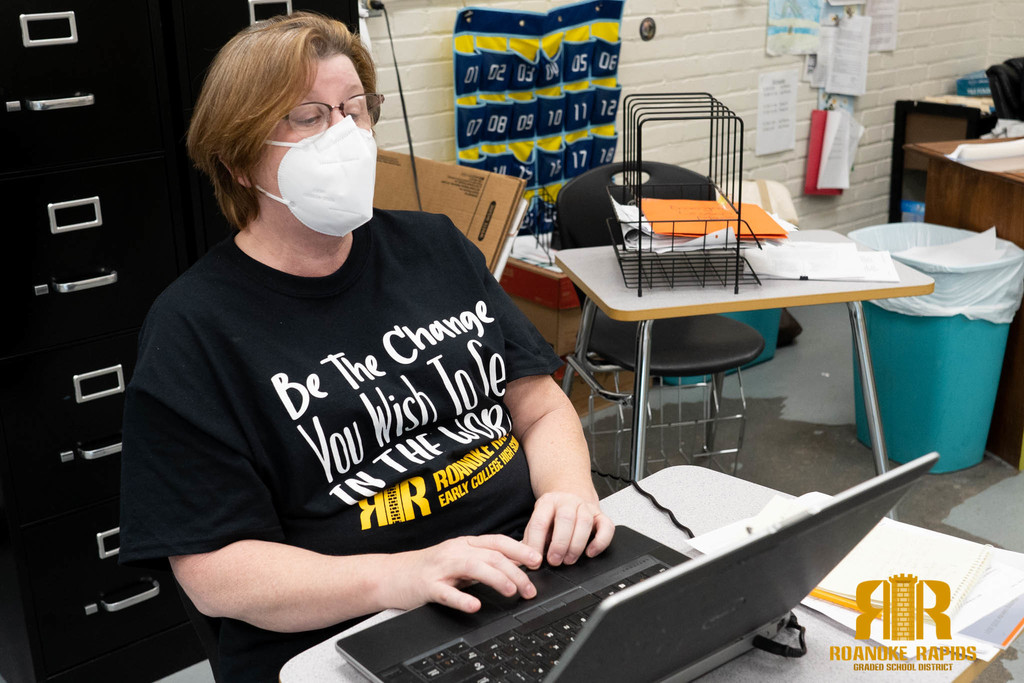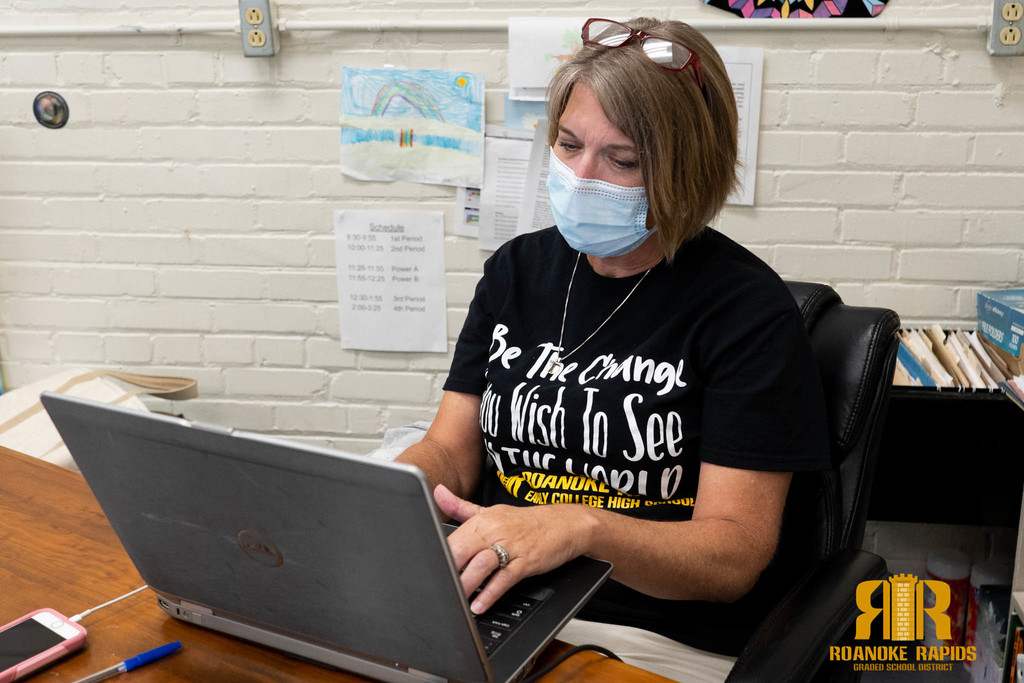 Happy First Day RRECHS Scholars! Let's see those first day of virtual learning photos. #BeTheChange #KidsAreOurCustomers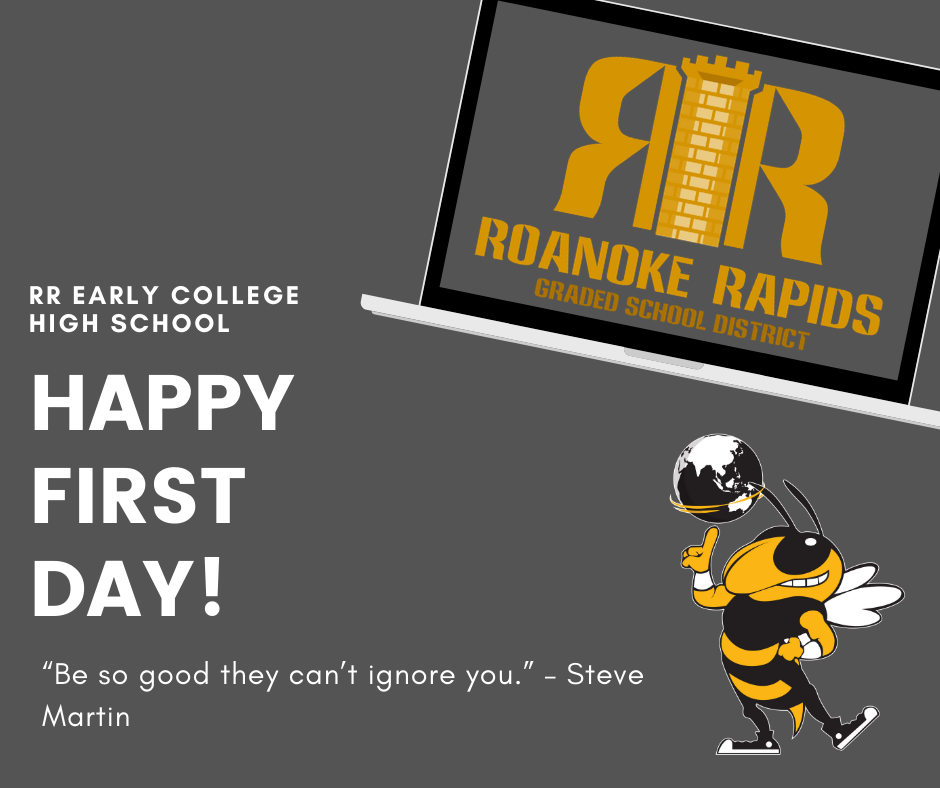 Due to impending inclement weather on Tuesday, August 4, the Chromebook pickup for RRECHS Freshmen has been cancelled.    The times for pickup on Wednesday and Thursday, August 5 and 6 (10:00-12:00 and 5:00-6:00) are still scheduled.  The RRECHS Freshmen Orientation scheduled for Wednesday, August 5 from 10:00-11:00 has been moved to Friday, August 7, 10:00-11:00.  All other previously scheduled virtual meetings will still be held.   #KidsAreOurCustomers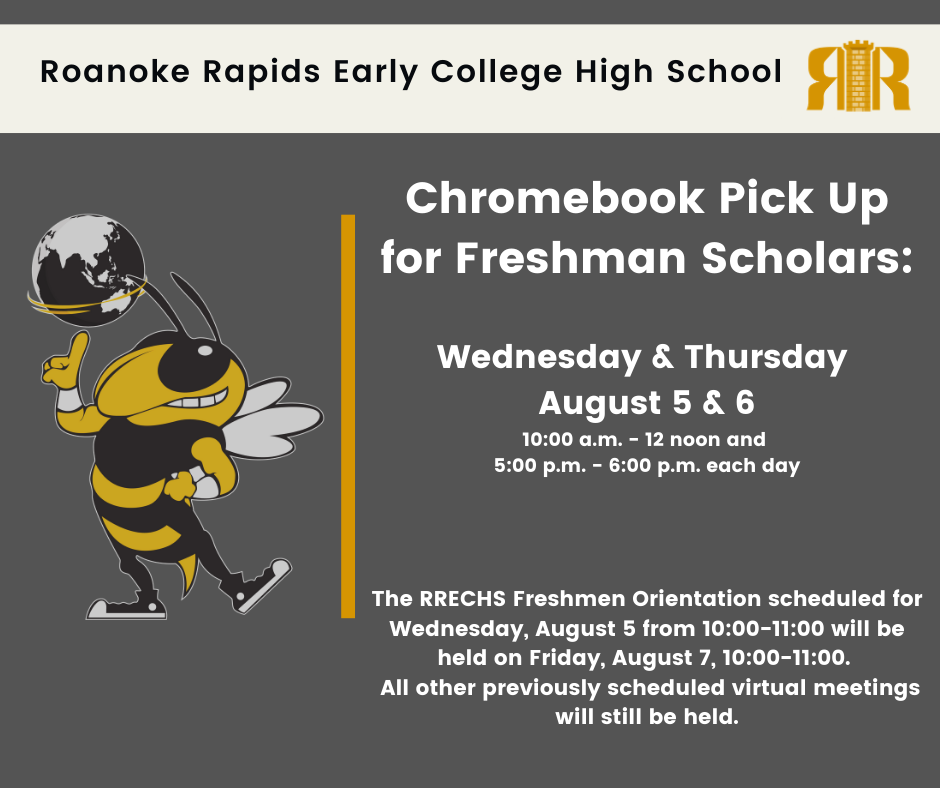 RRHS/Early College Students: We only received a few hundred responses to our survey. For that reason, we've reopened it. If face to face instruction becomes available at the beginning of the 2020-2021 school year for RRHS and RRECHS, are you willing to attend face to face classes and abide by all social distancing protocols? Please complete the survey before Wednesday at 5 p.m. . #KidsAreOurCustomers
https://tinyurl.com/y5krhynj

Scholars: We now have our very own exclusively designed shirts for the 2020-2021 school year. Ordering details coming soon. We wanted you to be the first to see them. #BeTheChange #KidsAreOurCustomers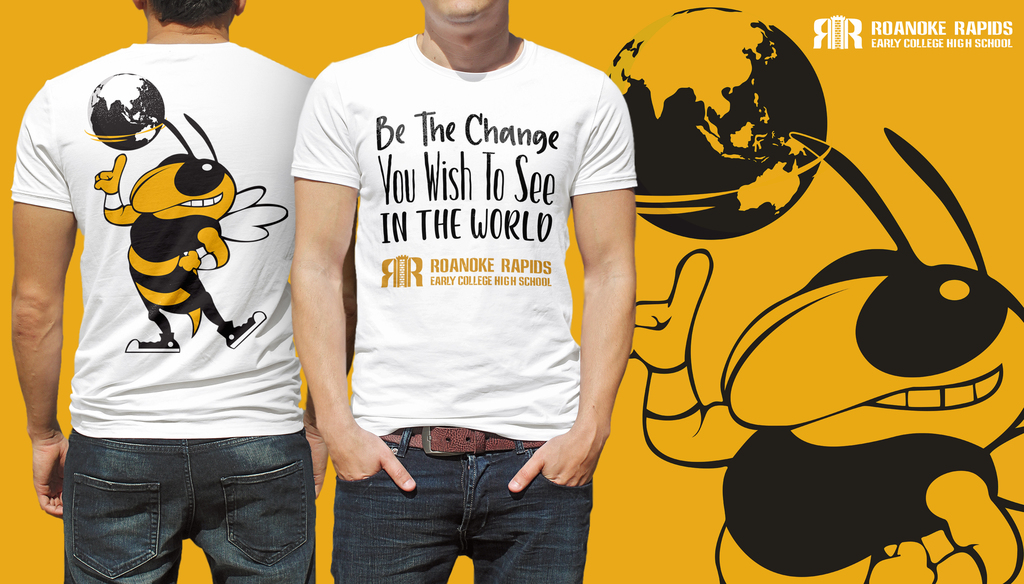 Parents/Students: Thanks for all of your feedback regarding our Return to Learn Plan. We're responding to your questions in our new FAQ section on the website. This will be updated as we receive additional questions.
https://www.rrgsd.org/o/rrgsd/page/return-to-learn-faq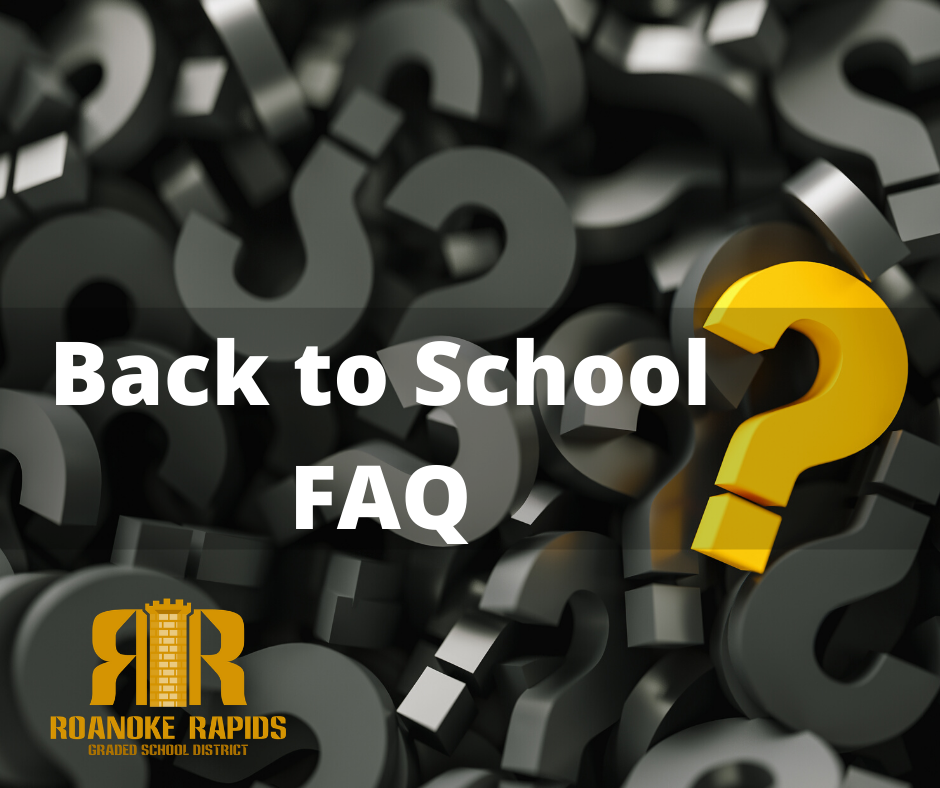 RRHS/Early College Students: If face to face instruction becomes available at the beginning of the 2020-2021 school year, are you willing to attend face to face classes and abide by all social distancing protocols? Please complete our new survey. #KidsAreOurCustomers
https://tinyurl.com/y5krhynj

Calling all area civic, church, and community volunteers with sewing skills...we have a goal of collecting 5,000 masks for use at our schools. If you are willing to donate, please email us. They will need to be individually packaged student-sized masks for all grades. #KidsAreOurCustomers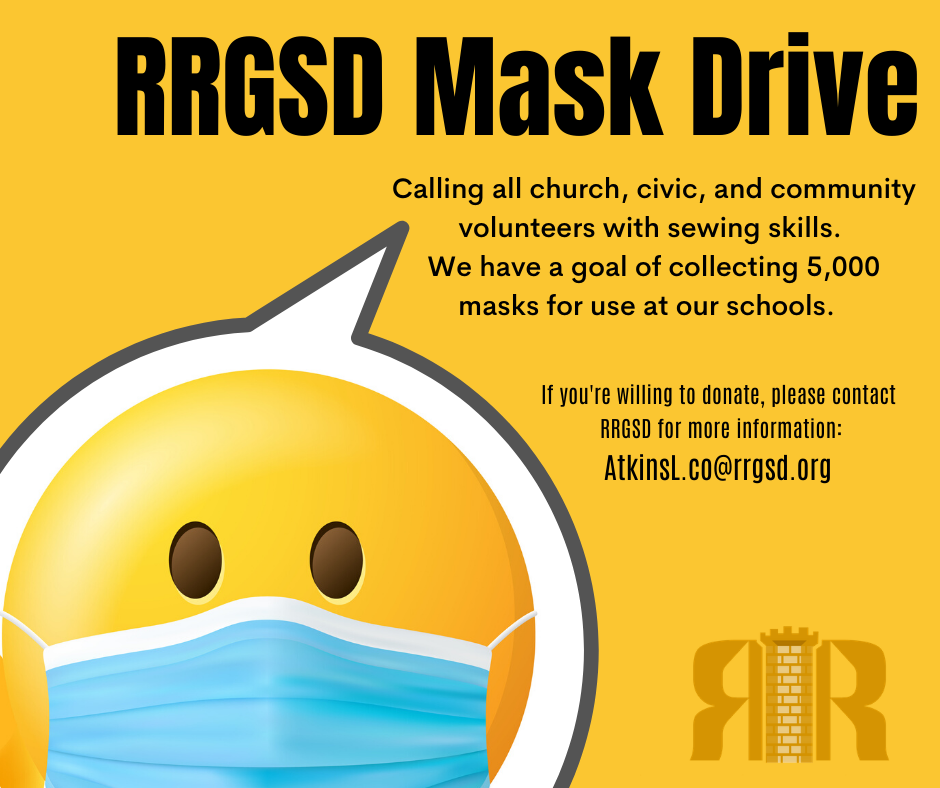 Parents: During the COVID-19 pandemic, our district has had to reimagine how we can provide a high-quality education for all learners while maintaining safety as a top priority. In order to allow you adequate time to plan, we are providing you with a first look at potential plans for reopening school in the fall. We will be collecting your feedback ‪through June 30, 2020‬, and will be releasing a more finalized plan that integrates your feedback and state mandates in July. Please take the time to fill out the following survey:
https://forms.gle/fyxZEBFVnBnYgWhr6