The Department of Public Instruction recognized three Roanoke Rapids Graded Schools for meeting or exceeding growth on last year's state tests.  
Belmont Elementary students showed the most improvement gaining by more than 300% in reading and math. Manning Elementary once again exceeded growth and Roanoke Rapids Early College High School also met the state's growth measure. 
RRGSD students have continued to show proficiency and growth in recent years.  
The school grades are based primarily on overall proficiency rates on the state's standardized end-of-grade tests, and to a lesser extent, the growth students make during the year, irrespective of performance level. Eighty percent of the grade is for the percentage of tests earning a score considered grade-level proficient; 20 percent is for growth, measured by a statistical model that compares each student's predicted test score, based on past performance, against his or her actual result. 
State Superintendent Mark Johnson said, "These awards represent an impressive amount of hard work by students and educators."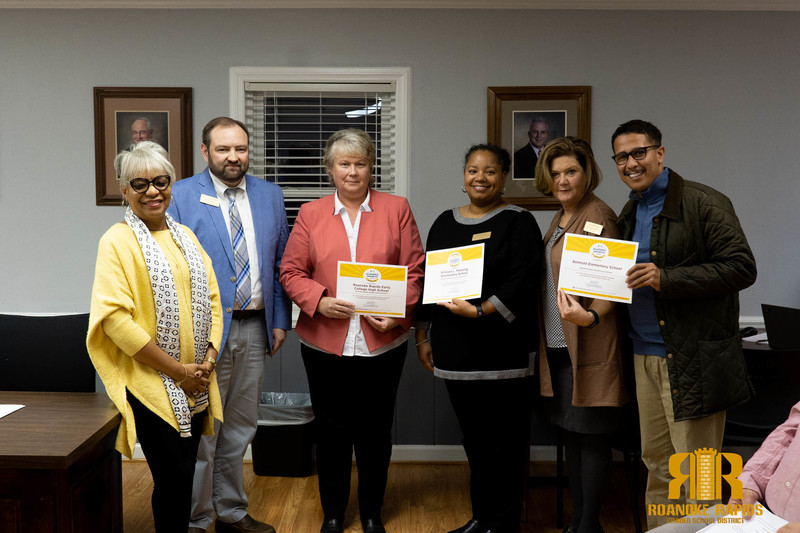 Left to Right:  Valenica Davis, RRGSD Board Vice-Chair; Dain Butler, Superintendent; Tammie Williams, RR Early College High School; Tonya Jones, Manning Elementary; Terrell Jones and Jance Moody, Belmont Elementary.