The longest held enlisted POW in American History, Captain William A. Robinson, USAF (Retired), who is also a RRHS alumnus ('61), will be recognized Friday, Oct 1, 2021 during the school's centennial celebration events.
Robinson has been asked to join the school's JROTC in the presentation of colors prior to the kickoff of the homecoming football game. Additionally, he will host a book signing on Saturday, Oct 2, following the official time capsule opening on the front lawn of Roanoke Rapids High School in commemoration of the school's 100th.
Robinson was born in Roanoke Rapids and enlisted into the United States Air Force after graduating from RRHS in 1961. After several assignments within the United State and a year in Korea, Airman First Class William Robinson was transferred to Thailand to serve with an Air Rescue and Recovery unit in the spring of 1965.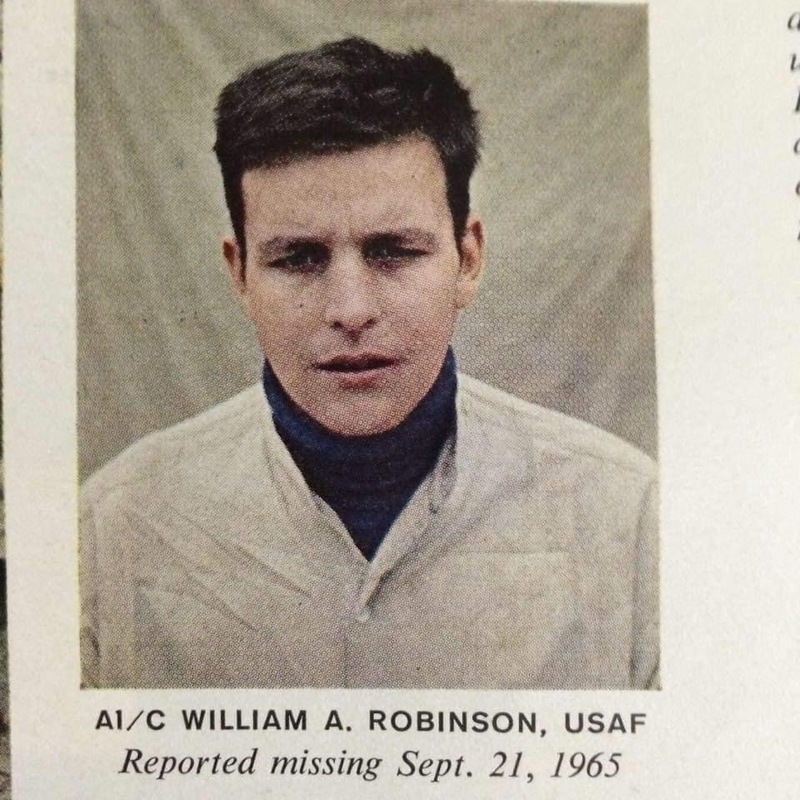 On September 20, 1965, Robinson was flying aboard a helicopter during a rescue mission to save a downed F-105 pilot. His entire crew was shot down by enemy fire in North Vietnam. He and his crew survived the crash, but were soon captured by enemy forces. He was 22 at the time.
He was missing in action for more than three years before his family ever knew he was alive. He spent a total of seven and a half years as a Prisoner of War in North Vietnam.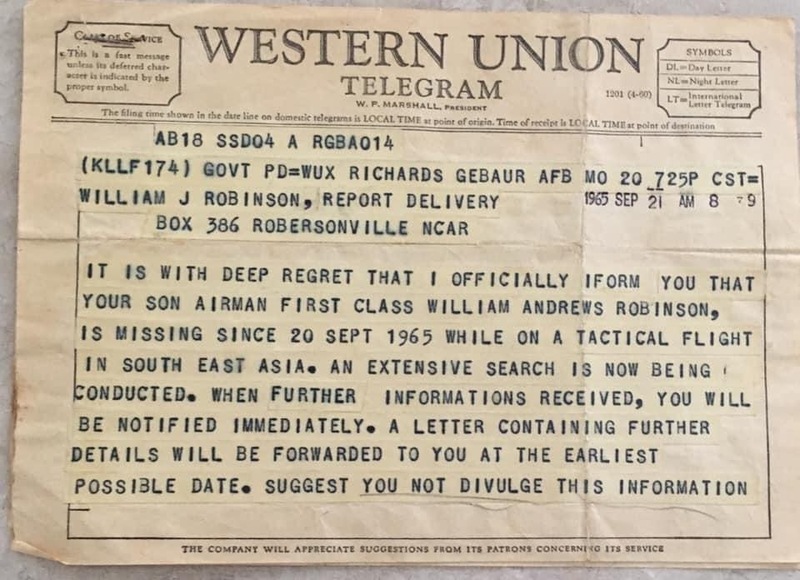 "I always say it was four faiths that played an important role in my survival," said Robinson. "Faith in myself that I had the tools to get the job done. Faith in each other that we would stand together shoulder to shoulder or wall to wall and return with honor. Faith in our country that it would not abandon us under difficult circumstances. But most of all, faith in our God that he would see us through."
After his release and return to the United States in 1973, he was one of three enlisted men to receive a direct commission to Lieutenant in the Air Force by the President of the United States in recognition of his conduct while being held as a POW. Many locals recall him being greeted during that time with a parade in Roanoke Rapids in front of City Hall.
He earned a Silver Star, Legion of Merit, Bronze Star, POW Medal, and two Purple Hearts along with seventeen other awards and decorations including the Air Force Cross, a medal for valor. A biography of his life called, The Longest Rescue, was written in 2013.
Robinson retired from the Air Force in 1984 after serving his country honorably for 23 years.
Captain William Robinson now resides in Lenoir City, Tennessee with his wife Ora Mae.
The public is invited to his book signing in the media center at RRHS after the 10:30 time capsule opening.