Roanoke Rapids Graded School District honored all of its CTE (Career & Technical Education) teachers today as part of North Carolina's Career Development Month. North Carolina Governor Roy Cooper designated November as Career Development Month to celebrate everyone involved in supporting students in discovering career pathways.
RRGSD currently serves more than 900 middle and high school students in various Career Technical Education programs such as carpentry, marketing & business, drafting, law enforcement and public safety, EMT, medical training, and food services.
CTE instructors at both Roanoke Rapids High School and Chaloner Middle were recognized.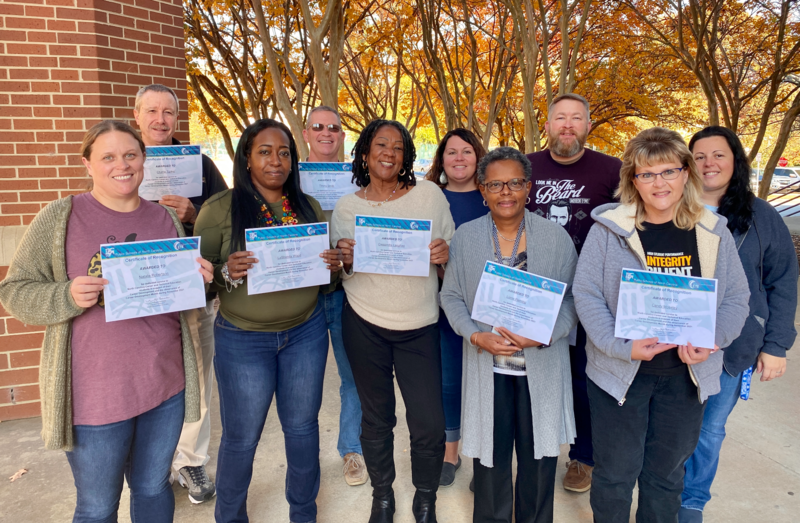 The District's overall goal is to meet the growing demand in the community for these careers and provide real-world experiences that will translate into a job right out of high school with industry certifications or make a student more qualified on their college application.
Roanoke Rapids High School will begin offering electrical trades in January 2022.