The Roanoke Rapids Graded School District unveiled a plan today to open a Career and Technical Education Center (CTE) across from Roanoke Rapids High School in the former maintenance shop to offer numerous vocational courses. The plan was presented to the district's Business Advisory Council made up of local business and community leaders.
"There's a great need here for people with construction skills, plumbing, electrical, HVAC, welding, and personal/business finance to name a few. Students who are interested in those career paths have been diminished in the past. We want to be a catalyst for change," Superintendent Dr. Dain Butler told those in attendance.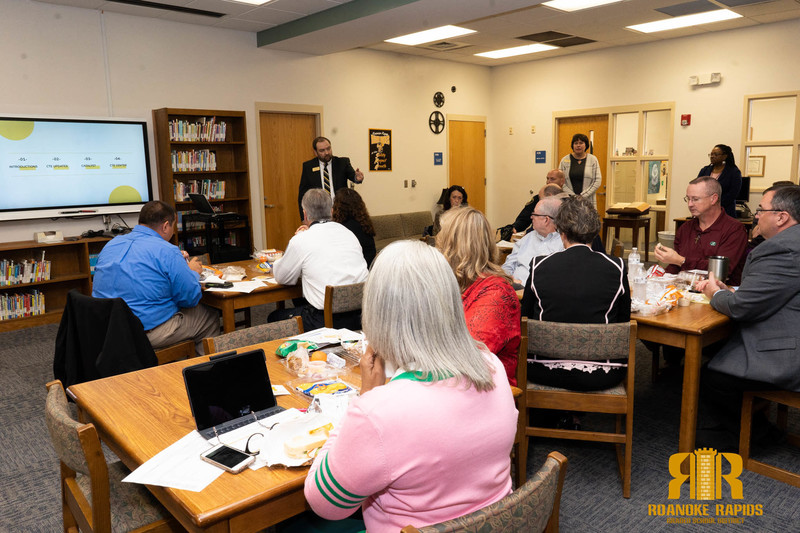 An estimate provided to the district came in a $1.5 million to renovate the existing maintenance shop. "We're in the early stages of exploring all the possibilities including private and public funding and exactly what courses we will offer based on feedback from the community."
RRHS Senior Hunter Christenbury praised the district's existing CTE program. Christenbury who will graduate in May has taken Public Safety, Emergency Management and Pharmacy Tech classes which have prepared him for a career as an EMT. "These classes allowed me to get a job with Gaston Fire & Rescue and I plan to continue my education and become a paramedic following graduation."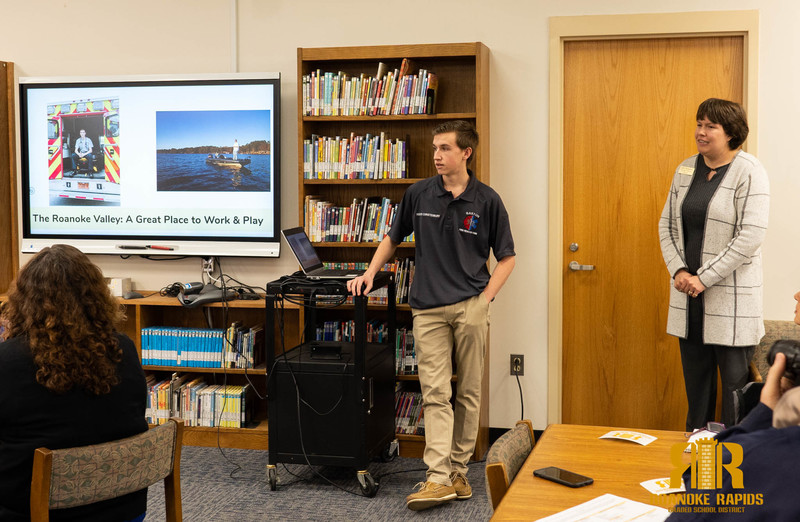 Local Contractor Jimmy Dixon said he sees the plan as a win/win for the community. "It's hard to find brick masons, concrete finishers, carpenters and skilled laborers. These are dying trades in our area. A center like this will be an asset to the whole Roanoke Valley."
The district currently serves more than 500 students at RRHS and over 400 at Chaloner in various CTE programs. "I would hope businesses and members in the community would be willing to come to the table to help us see this through to fruition," said Butler.