RRGSD Trustee Valencia Davis was honored along with 11 others Wednesday by Halifax Community College as part of the Saluting Local African-American Heroes celebration.  The event is held each year during Black History Month.  
Davis has served as a RRGSD Trustee since 2010.  
According to HCC, honorees are chosen based on their commitment and contributions to the community, unselfish devotion to others, initiative, innovation and leadership, and willingness to share time and wisdom through community service.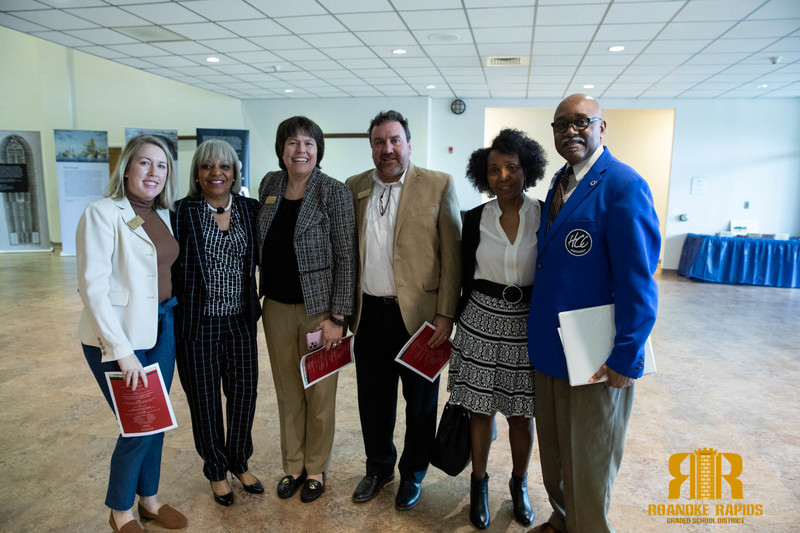 The 2020 HCC honorees included: 
• Catherine Moody, retired
• The Rev. Mark Barfield, director of Student Services, Northampton County School District
• James and Gladys Walden, retired educators
• The Rev. Danny Jones, pastor of Twilight Baptist Church
• Ruth Thomas Williams, retired educator
• Clinton Williams, owner of CW Counseling Services
• Fannie Greene, chairwoman of the Vidant North Board of Trustees and member of the HCC Board of Trustees
• Marie Robinson, retired educator and member of the HCC Board of Trustees
• O.D. Sykes, pastor of Springfield Missionary Baptist Church
• Valencia Davis, IDEA fiscal monitoring consultant for the N.C. Department of Public Instruction
• Chelsea Harris, HCC Student Government Association president
• Elijah Lee, Stop Child Abuse advocate