Some of the Roanoke Rapids Graded School District's top educators, support staff, and administrators were honored Wednesday as Superintendent Dr. Dain Butler and Central Services staff toured the district loaded with gifts from local businesses and golden apple trophies, courtesy of Roanoke Rapids Saving Bank.
The district had to forgo its usual Night of Excellence Banquet due to COVID-19 restrictions and opted to visit schools in a "prize patrol" style caravan.
"All of our honorees represent excellence in education and have worked diligently in different ways to continue to help our students achieve during these unprecedented times," said Butler.
Belmont Elementary School kindergarten teacher Samantha Baird was chosen to represent the district as the 2021 RRGSD Teacher Ambassador.
"I'm in shock! "I think every teacher deserves to be Teacher of the Year after this year. It's a true honor to represent RRGSD," Baird said.
Baird who has worked in the district for the past six years is one of the many teacher leaders at her school. It's not uncommon to see her on the sidelines of her students' ball games or other events cheering them on.
"There have been a lot of changes this year and we've had to adapt due to COVID-19. It's amazing to see my students this year and how much they've had to overcome and still show growth in the classroom," Baird added.
One teacher from each school was selected as a candidate for the district's Teacher Ambassador of the Year and was interviewed by a panel at the district level. Other finalists for Teacher of the Year included Amy Parker, Tess Yeatts, Shelly Rideout, Heidi May, and Ryan Stowinsky.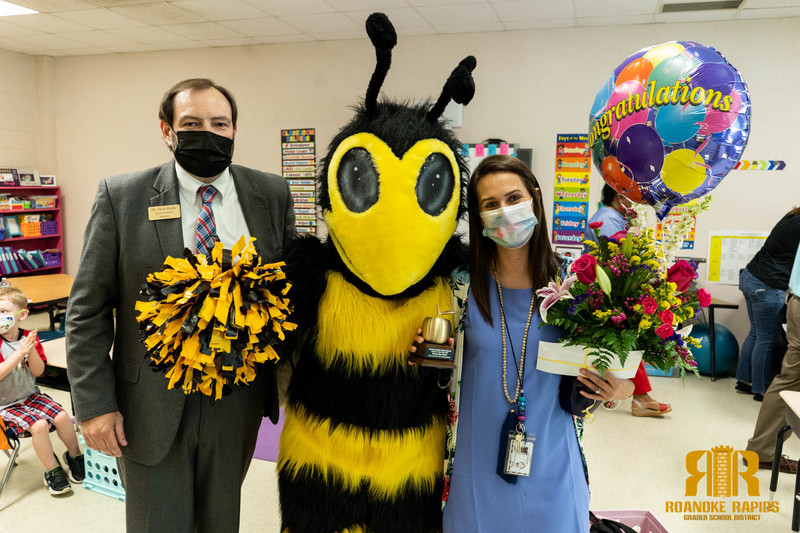 New teacher Ginger Duncan was named the district's 2021 Beginning Teacher of the Year. Duncan left her job as a respiratory therapist to become a health sciences teacher at Roanoke Rapids High School.
"I'm overwhelmed by this award. I've had lots of support since coming to work here. Of course with any new job there's a learning curve, but then add in COVID. There are teachers who have been here 20 years and they had to adapt to the many changes. If they can do it, I said to myself, I know I can do it too," Duncan said.
Other beginning teacher finalists included Stepanie Floyd, Mallory Barrow, Rachel Rightmyer, and Natalee Shearin.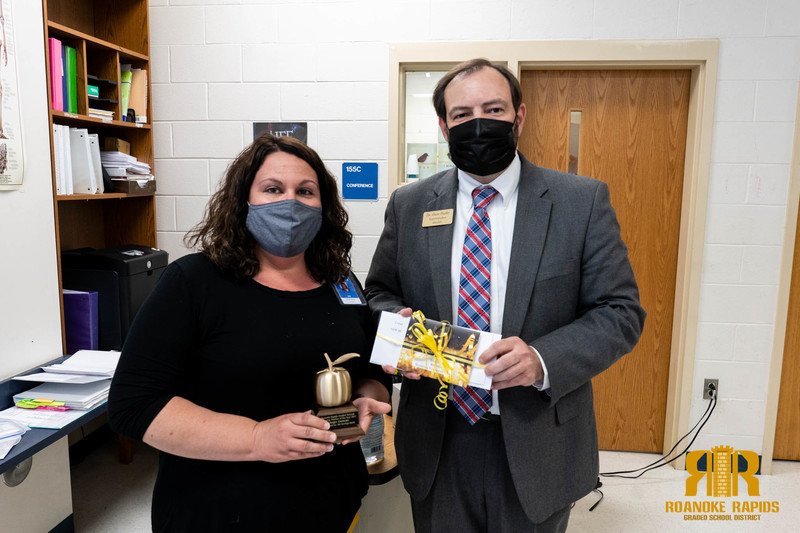 Seven people were nominated for Support Person of the Year. Sara Council who serves as one of the four RRGSD school nurses took the top honor. Colleagues described Council as relentless in her commitment to students, parents, and the community during this past year of COVID mandates.
"I'm grateful for this award and accept it on behalf of all of the RRGSD support staff who have gone above and beyond this year. We just show up to work every day and do what we have to do for our students, their families and our school community," Council said.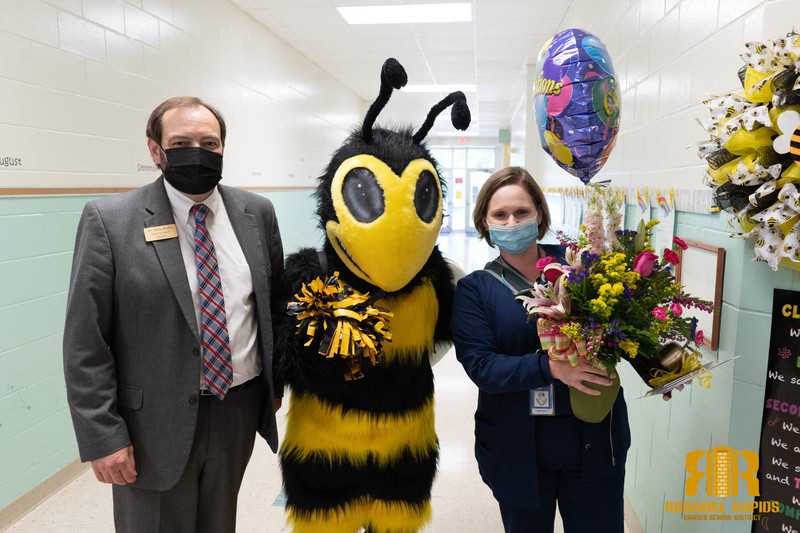 The other nominees for Support Person of the Year included Devin Terry, Cheryl Carlisle, Anna MacNichol, Johnie Caine, and Keisha Moseley.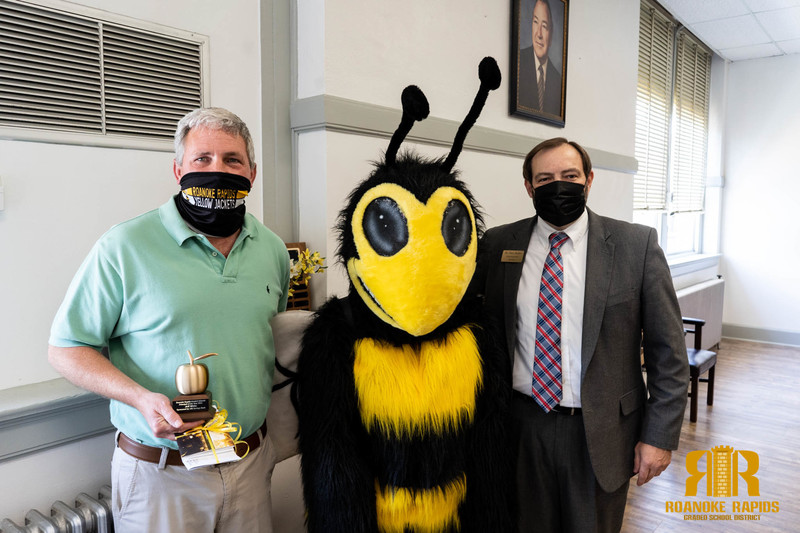 Longtime Roanoke Rapids High School Principal Jeff White was chosen as the district's Principal of the Year.
"I'm so proud to be accepting this award on behalf of every administrator in this district who has put in the work this past year to do what it takes to serve our students and their families," White said.
White, along with the Beginning Teacher of the Year and Teacher of the Year will go on to represent RRGSD at the regional level.
Thanks to the following businesses for donating gifts:
Trafera/Trinity 3, Chromebook for Teacher of the Year
Halifax Linen, $500 Gift Card for all winners
Discount Tire of RR, oil changes for each district winner
Chick Fil A, gift bags filled with coupons
Maddrey Insurance Agent Julie Aston, Yellow Jacket flower pot for Teacher of the Year
New Dixie Oil, $50 gas card & mug for each winner and free Blizzards for all nominees
Edward Jones Office of Brad Smith, gift Bag for all winners
Halifax County Convention and Visitors Bureau, gift bag for Teacher of the Year
Horace Mann Insurance Agent Elizabeth Mouzzan, $100 Gift Card for each winner and
all nominees
Lynch's Office Supply, gift basket of school supplies for Teacher of the Year
Westrock, summer-themed gift bags for each district winner