A group of Chaloner Middle School students was honored today by the North Carolina School Boards Association. Board of Trustees Vice Chair Valencia Davis and Board Member Dr. Mike Williams accepted the award on their behalf at the annual conference in Greensboro.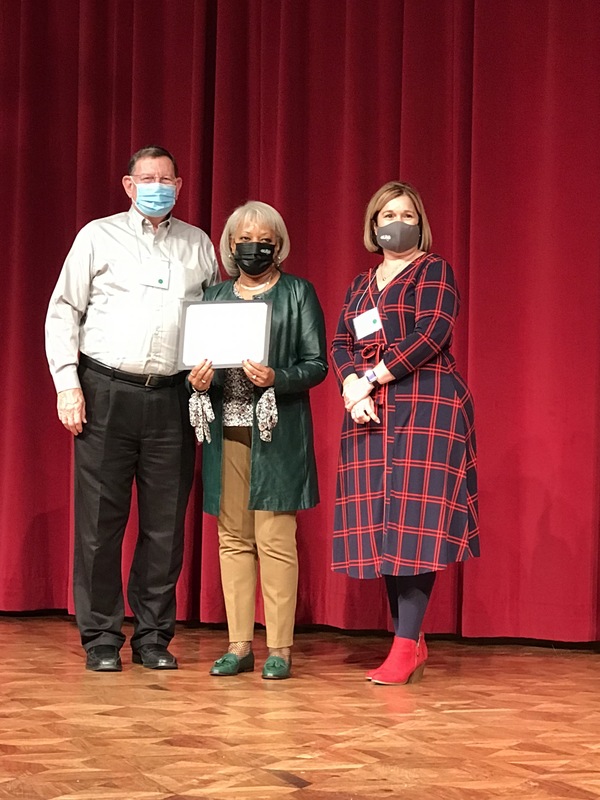 The students created a video showing how their school has learned and grown in the face of adversity for the NCSBA annual video competition. Chaloner was awarded 2nd place.
"I'm so excited to see them honored for their work. They spent countless hours outside of school working on this project. This was not only an academic learning experience for them, but also gave them real world experience in collaboration and teamwork," said Angela Mallory, Principal Chaloner Middle School.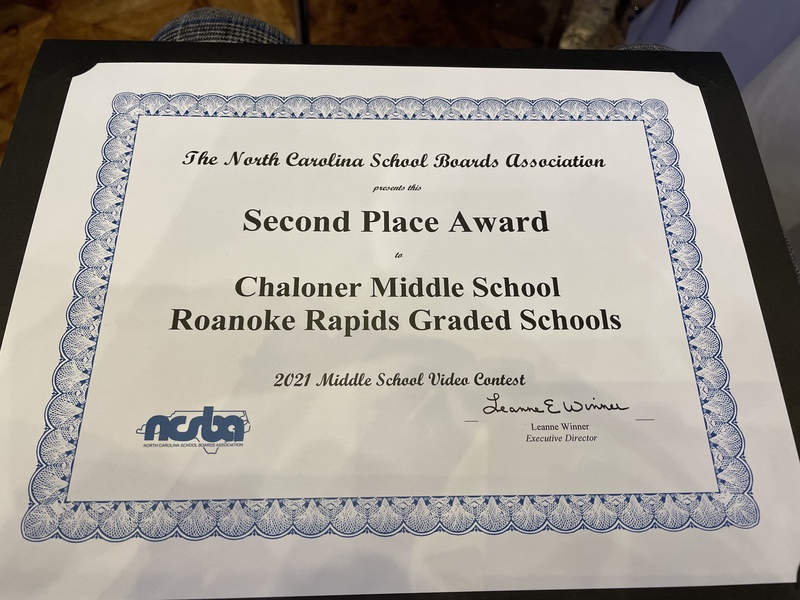 "This project was student-driven. From the creative writing to the technical skills required to produce such an amazing piece under the direction of their teacher Shannon Dickenson," said Les Atkins, RRGSD Public Information Officer.
The students also wrote and performed the original music used in the video.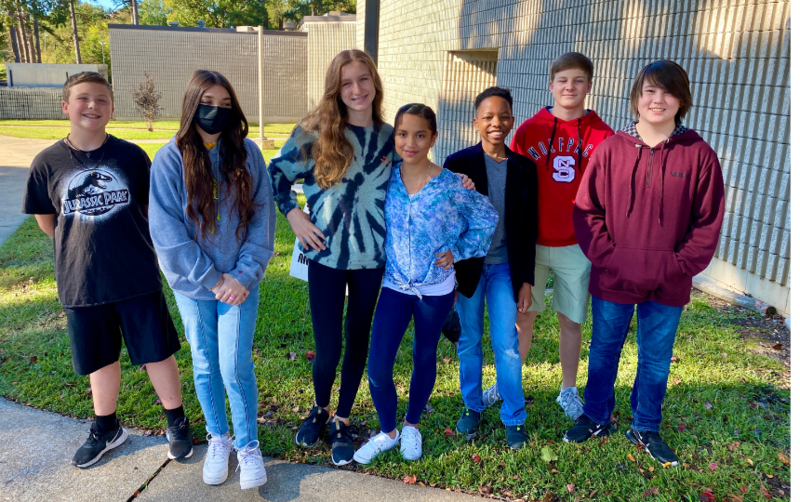 " I think we can all agree the COVID-19 pandemic has shaken every realm of our society. This video truly shows the resilience of our students and their determination to thrive." Atkins added.
Each year The North Carolina School Boards Association sponsors a video contest for middle and high school students and a poster contest.
Watch the complete video here: