Halifax County Judge Turner Stephenson administered the oath of office to some familiar faces Tuesday night at the Roanoke Rapids Board of Trustees meeting. With her husband holding the family Bible, longtime RRGSD Educator Carol Dean was sworn in for her first term. Current Board members Ed Liverman and Dr. Michael Williams, who recently ran for their respective seats, were also sworn in to serve another six year term. The Board re-elected Jay Carlisle as chairman and Valencia Davis as vice-chair.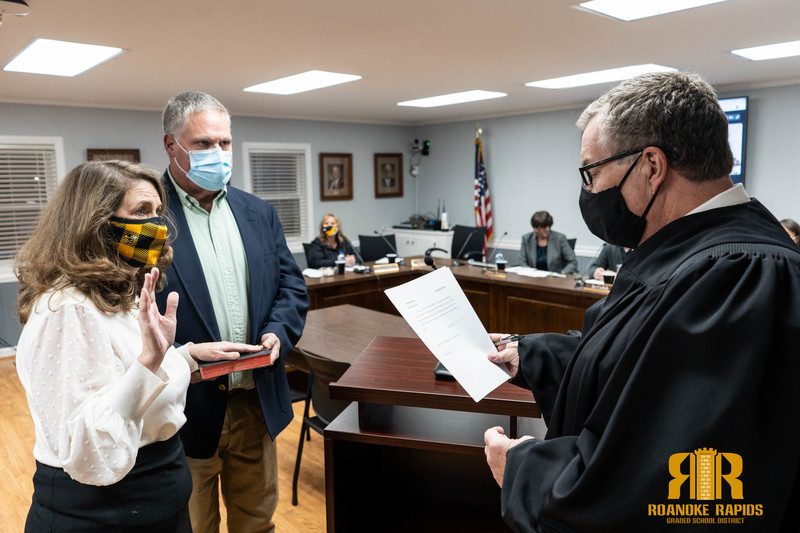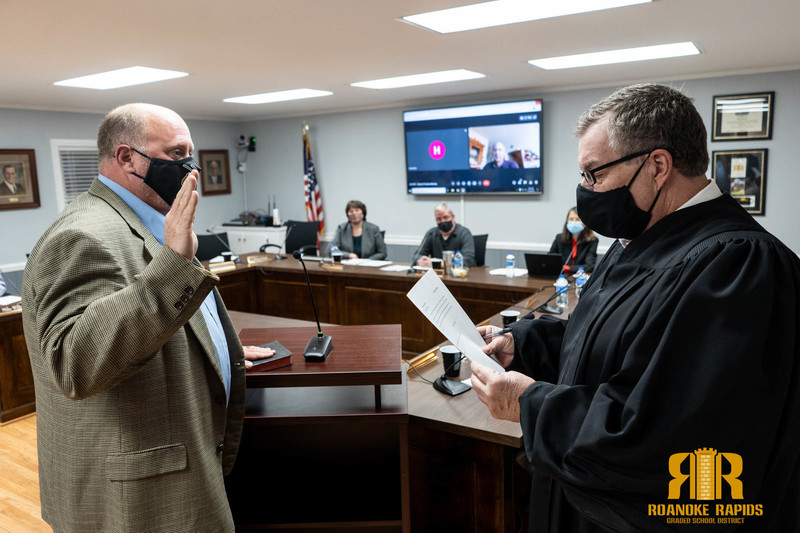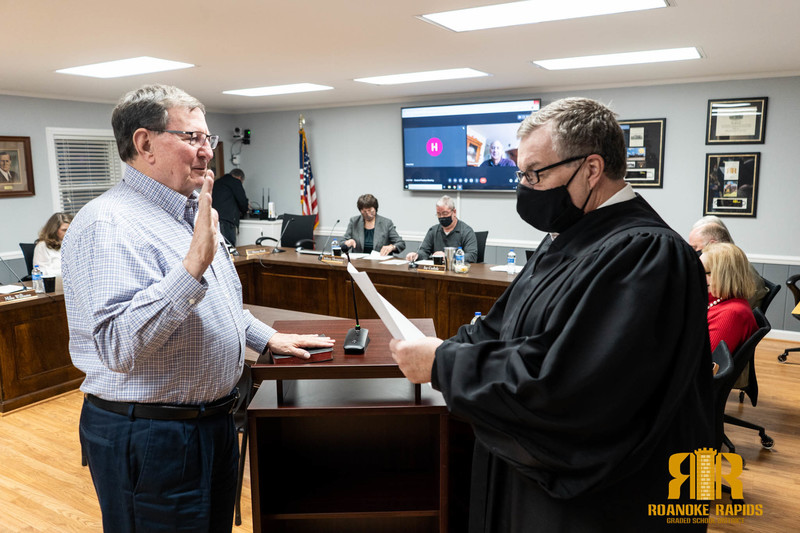 In other action, the Board agreed to continue the COVID-19 mask mandate in place for all students and staff. North Carolina School Boards are required to vote monthly on its mask policy.
Roanoke Rapid High School's JROTC was also recognized by Trustees for their outstanding community service. Cadets played a large role in the school's 100th celebration, participated in area Veterans Day Services, and most recently delivered hundreds of "Blessing Bags" to senior residents at both Signature Healthcare and Becker Manor in Roanoke Rapids as a way of cheering up those residents who sometimes go months without seeing their loved ones. The District also commended JRTOC Instructor Maj. Cynthia Bunch. Bunch was recently named the JROTC Officer Instructor of the Year by the American Legion Department of North Carolina.