Julie Thompson was sworn-in Tuesday night as the Roanoke Rapids Graded School District's thirteenth superintendent. Halifax County Judge Turner Stephenson administered the oath of office while her son Alex held the family Bible.
Thompson first came to RRGSD in August of 2008 as an English teacher, a job she held through July of 2015. She later served as assistant principal of Roanoke Rapids High School, principal resident and literacy design collaborative local trainer at Chaloner Middle School, and RRGSD's Chief Academic Officer from 2017 through 2021.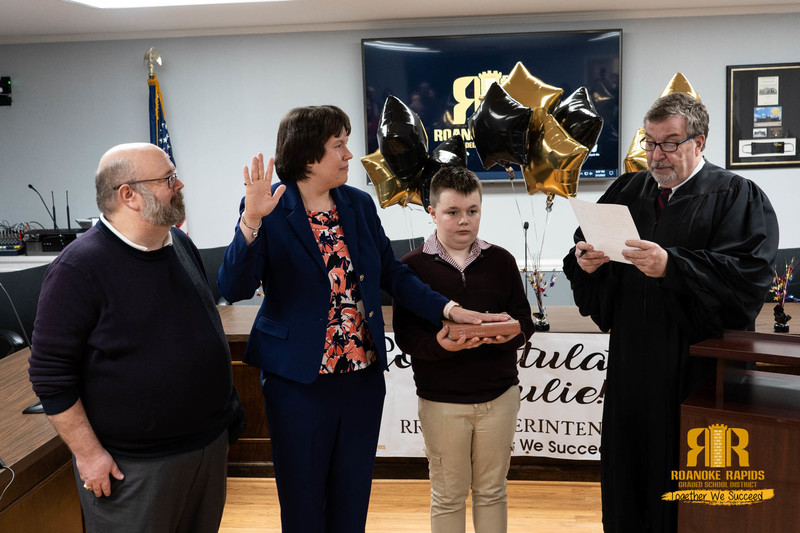 She was also a member of the 2014-2016 Northeastern Leadership Academy Principal Preparation Program Cohort at NC State and is the first graduate of that program to become a superintendent.
Following the ceremony, Thompson thanked her family and the community for their support in this new role. She is currently working on her doctorate of education in educational policy, planning and leadership in K-12 administration through the College of William & Mary in Williamsburg. She is expected to complete the doctorate in May of 2023.