A group of Chaloner Middle School students who call themselves the "Wind Breakers" presented their wind turbine prototype Friday at The Center of Energy Education in Roanoke Rapids as part of the Kid Wind Renewable Energy Challenge. The event was sponsored in part by James Madison University, Dominion Energy, and CEE.
The students have been meeting after school, during lunch, and other times to come up with a wind turbine that would generate enough energy to power a lightbulb using some basic household items.
Students include: Sawyer Williams, Jeremy Roberts, Musa Gwanzura, Gabriel Lyles, Bryce Manning, and Christian Burnett.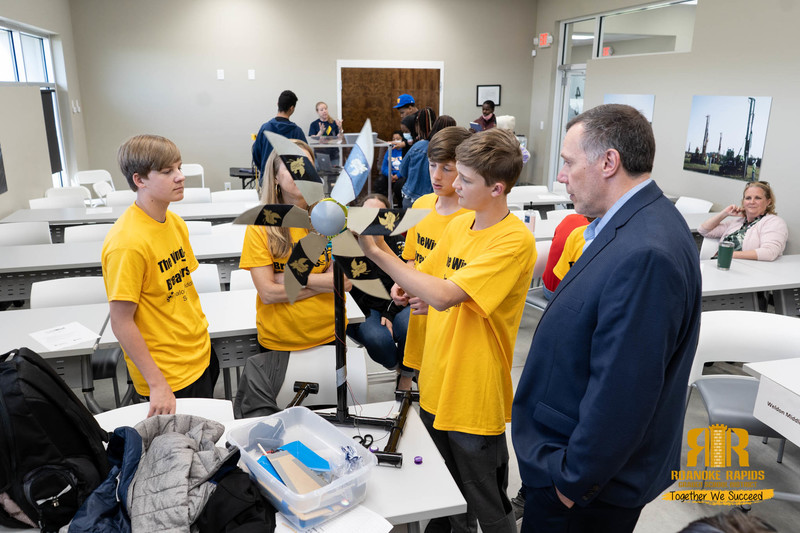 "They made some of their blades out of some plastic bins and have been working to perfect the angles and velocity at which they turn. I'm really proud of how quickly they pulled this together for today's event," said Shannon Dickinson, AIG Instructor.
"Renewable energy is the direction our country is moving. I'm excited for our students. We were given a head start on building ours as a way of encouraging other local schools to get on board and participate in the challenge," said Jenny Shives, AIG Coordinator.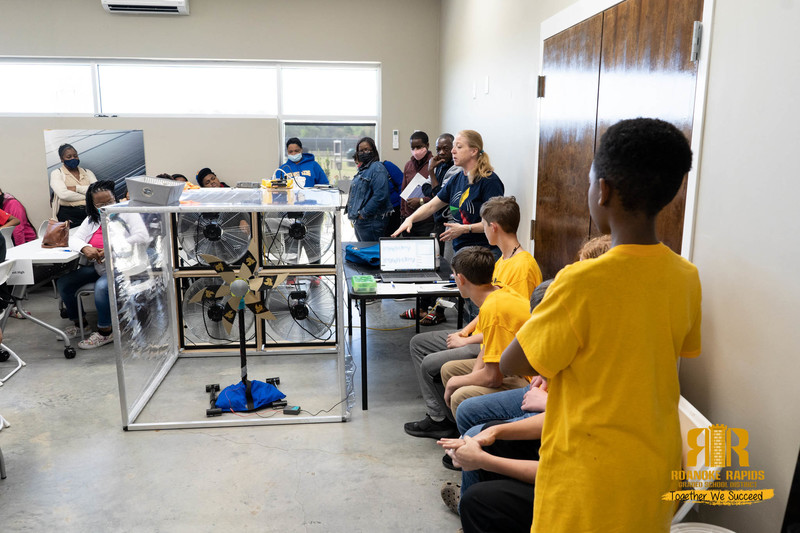 Roanoke Rapids Early College High School and other area schools also participated in the challenge using a kit provided by the sponsoring organizations. Students were tasked with building a wind turbine and then tested it in a wind tunnel to see how much energy their turbine produced.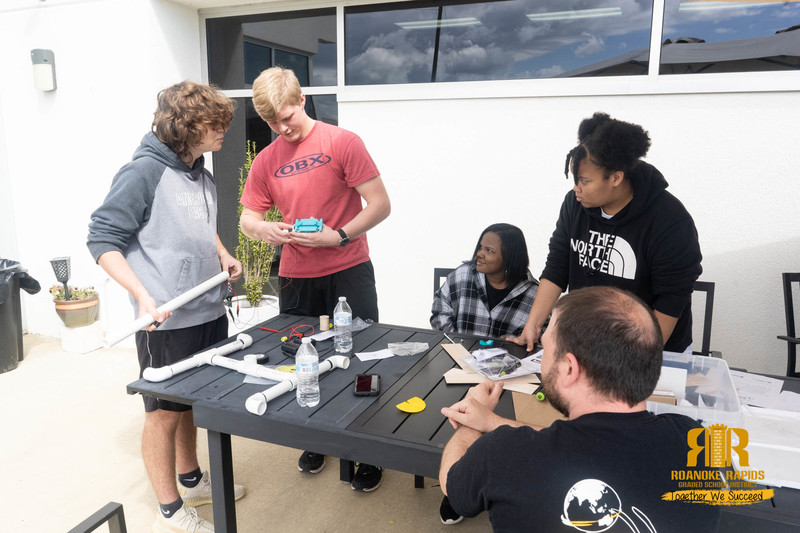 The Director of Operations for Dominion Energy's Coastal Virginia Offshore Wind project Michael Lundsgaard said Dominion plans to build 176 turbines off the Virginia Beach coast beginning in 2024.
"We're starting now by doing these challenges to get students excited about jobs in the industry. As coal and oil units phase out in the years to come, we will need technicians and other skilled workers to manage these turbines," Lundsgaard added.
Chaloner Middle plans to compete in the Virginia state competition April 23.