The Roanoke Rapids Graded School District Board of Trustees welcomed its newest member Tuesday night at its monthly meeting. Halifax County Judge Turner Stephenson administered the oath to Tammy Colston who is filling the term left vacant by Dr. Tom McDonald who moved from the area.
"I'm honored to serve the children and families of this district," said Colston.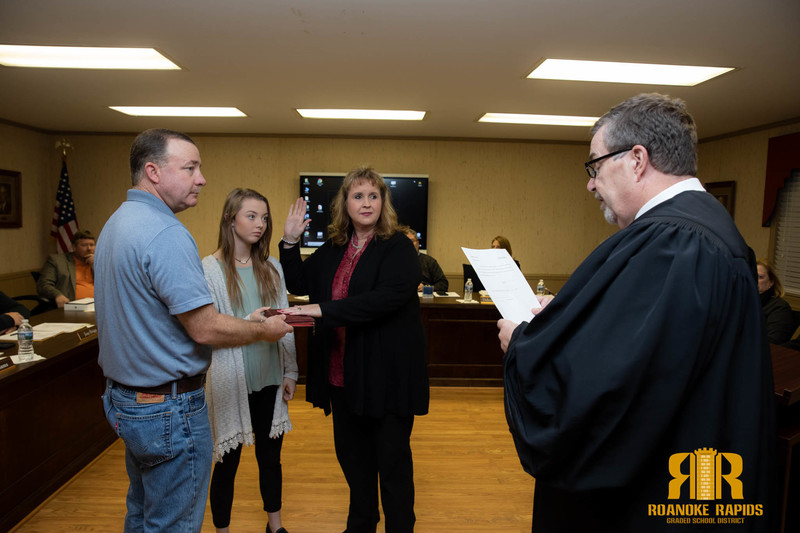 Superintendent Dain Butler also presented certificates on behalf of State Superintendent Mark Johnson and the Department of Public Instruction to the principals at Belmont, Chaloner, and Manning. Chaloner and Belmont both met the state's expectations for student growth last year. Manning exceeded the state's academic growth standards.
"These certificates represent an impressive amount of hard work by students and staff at these schools. We're honored to receive this designation," Butler added.