Trina Robertson was announced as the RRGSD Exceptional Children's Educator of Excellence for the 2022-2023 school year at Tuesday night's Board of Trustees meeting. Trina has served the exceptional students in the district for over 10 years and she is an excellent model and leader in our district. Tess Yeatts, Director of Exceptional Children, said of Robertson, "Our students within the Exceptional Children's Program are lucky to have such a strong advocate for them and their needs. She is an incredible representative of our school district and all students with disabilities and we are proud to have her represent Roanoke Rapids Graded School District." She will go on to represent the district in November at the state EC conference in Greensboro.
There were two student recognitions at the Board meeting. Riley Garris, an 11th grade student at RRHS, was applauded for his contribution to Belmont Elementary as part of his Eagle Scout project. Riley, who is the son of James and Lisa Garris, donated three picnic tables to Belmont and also made a monetary donation to RRGSD Bands. Hayden Garner, who is the son of Matt and Fran Garner and a senior at RRHS, was recognized for being selected to play Offensive Line in the 86th Shrine Bowl of the Carolinas. The Shrine Bowl, the oldest and most prestigious high school all-star football game in America, raises money for Shriner's Hospital for Children while recognizing the very best in High School football players in the Carolinas. The game will be played in Spartanburg, SC on Saturday, December 17, 2022 with a 1:00pm kickoff.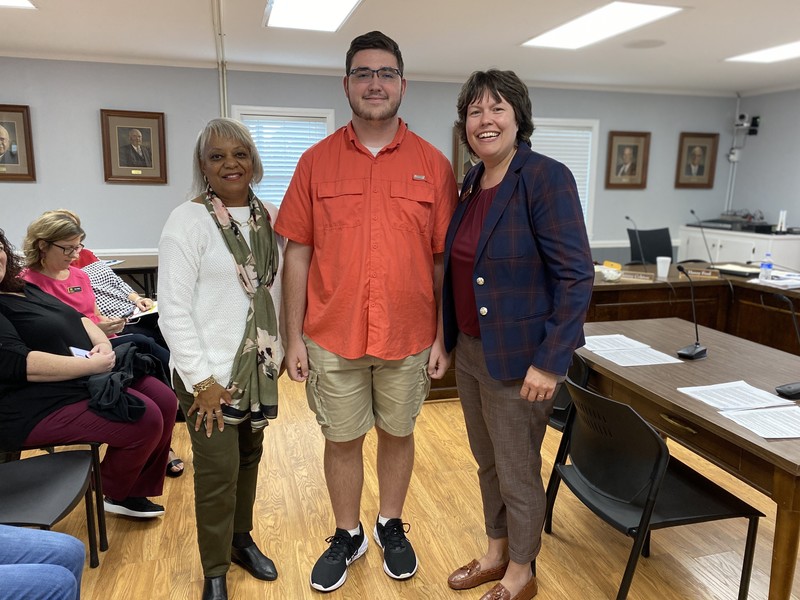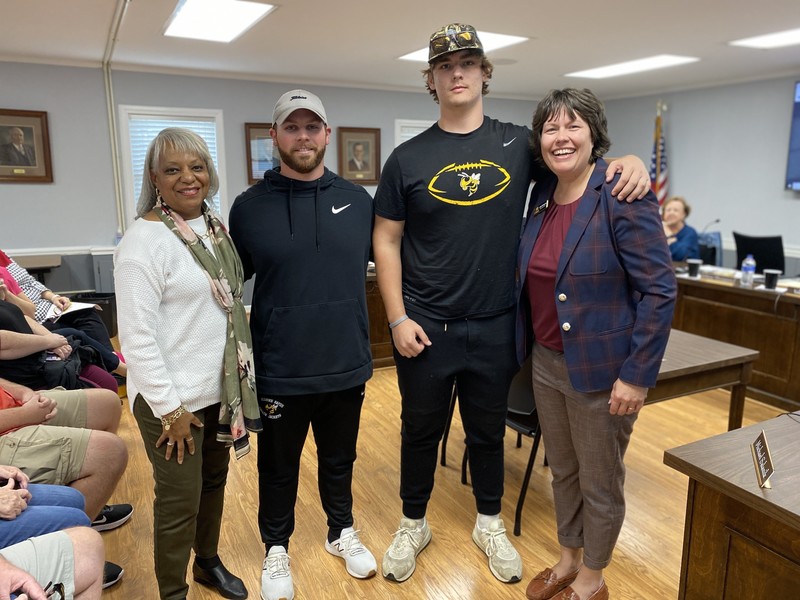 Additionally, RRGSD's Comprehensive Improvement Plan for 2022-23 was presented Tuesday night. The plan specifically addresses the strategies that the district will implement to improve both the School Performance Grade and School Growth designation. This plan must be shared with the public, including parents, guardians, and staff, and it must be made available through the local district website and NCDPI website.
Our district plan is available on the internet at www.indistar.com. This website is the NC Star platform the state uses to host district and school improvement plans. Once you navigate to the Indistar website, you can login to our plan using GuestD5070 as the login and password.