The sign on the wall says it all: We can't mask how excited we are to welcome you back. Welcome back to our 3rd-5th graders! #KidsAreOurCustomers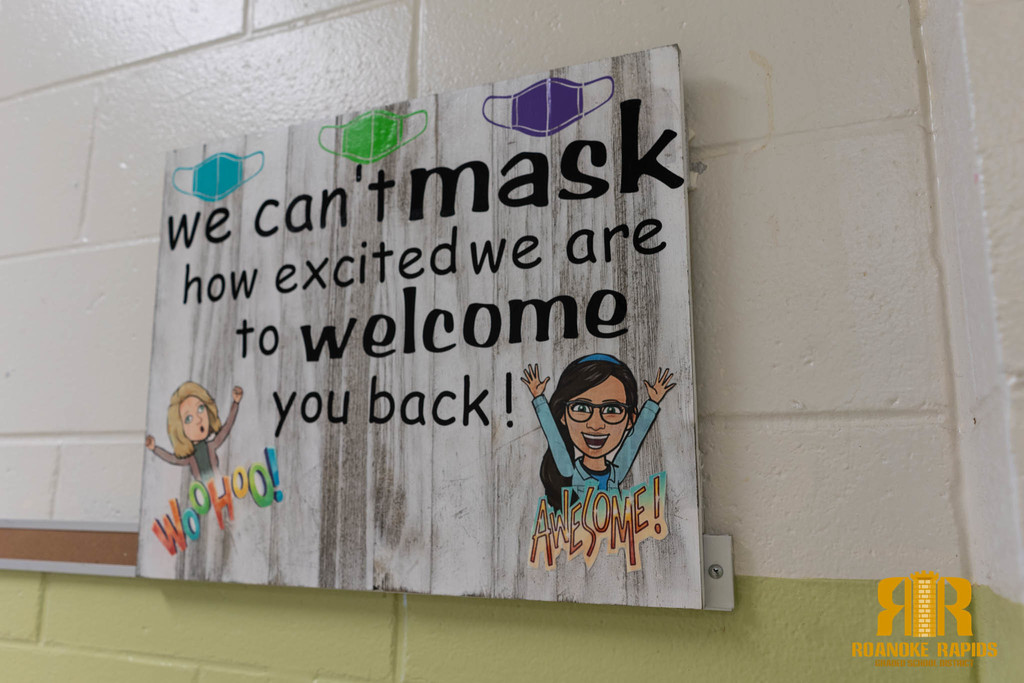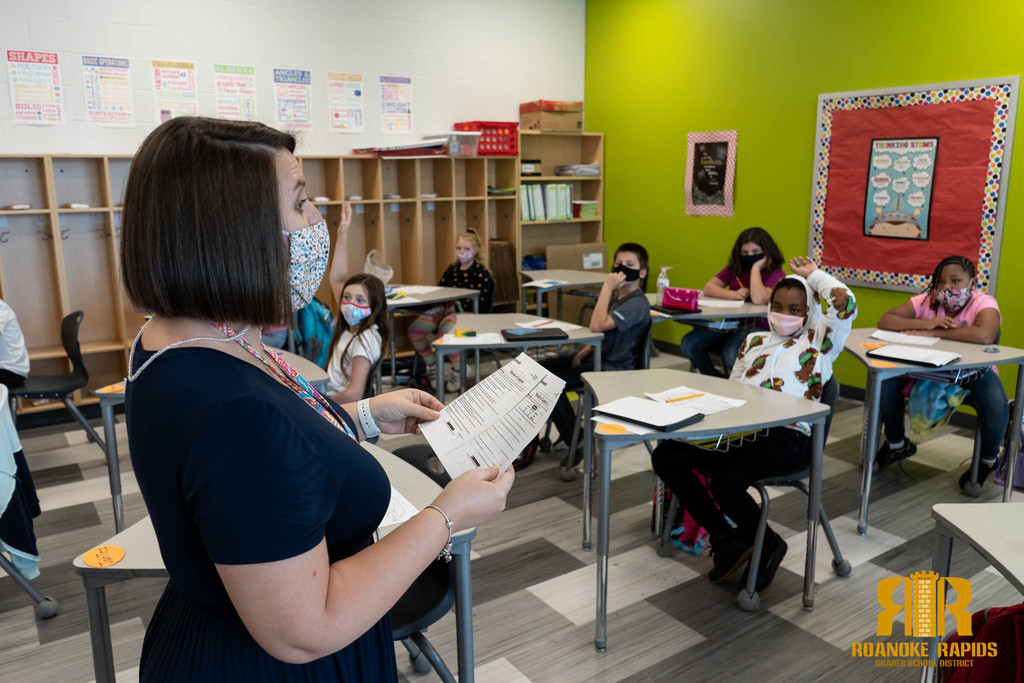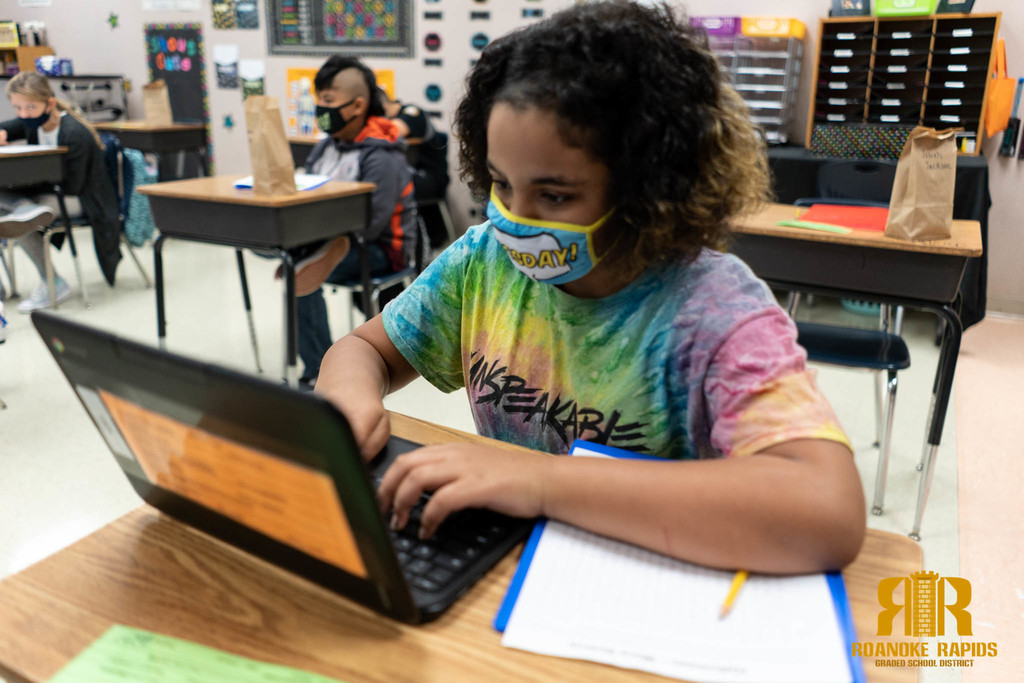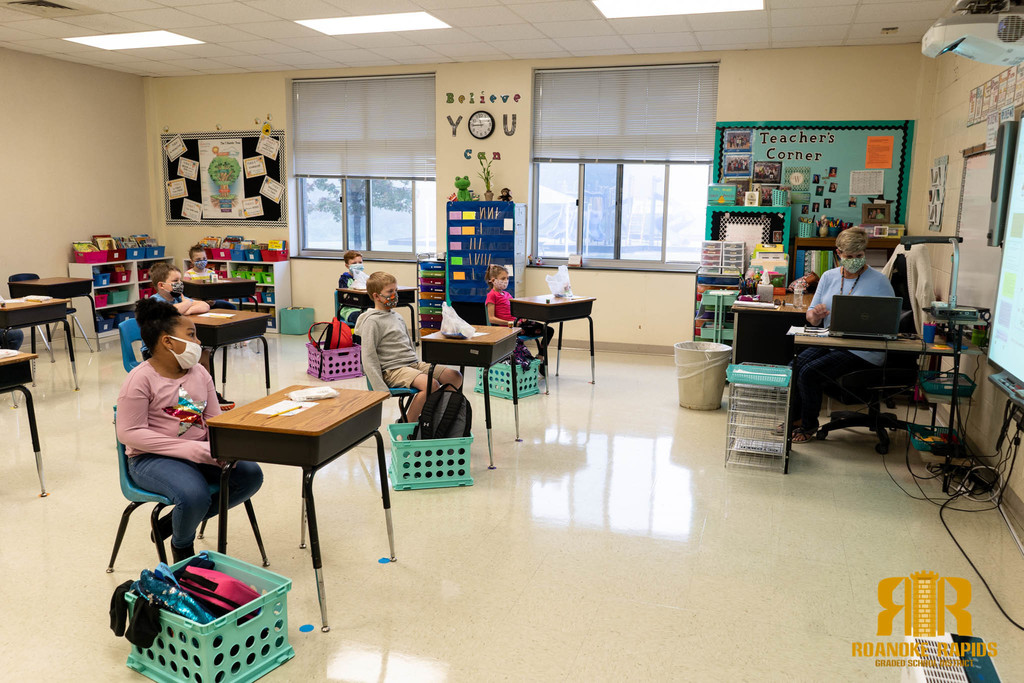 Wear and share ORANGE on Unity Day, Wed., Oct. 21, 2020 to show your support of bullying prevention. #UnityDay2020.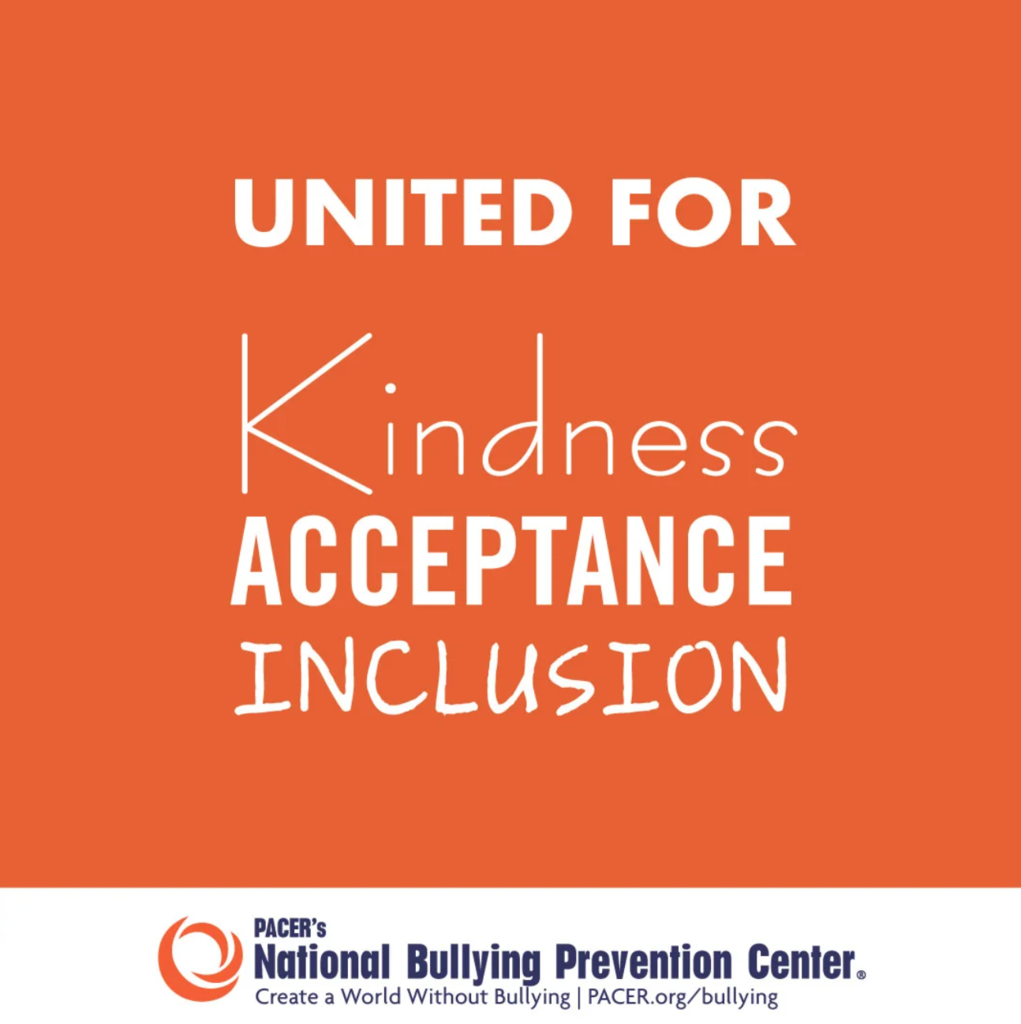 Reminder: Tomorrow we welcome back our 3-5 graders. Remember to wear your mask, familiarize yourself with the health screening questions, and bring your Chromebook to be scanned for entry tomorrow morning if you are a car rider or walker. We look forward to seeing you! #KidsAreOurCustomers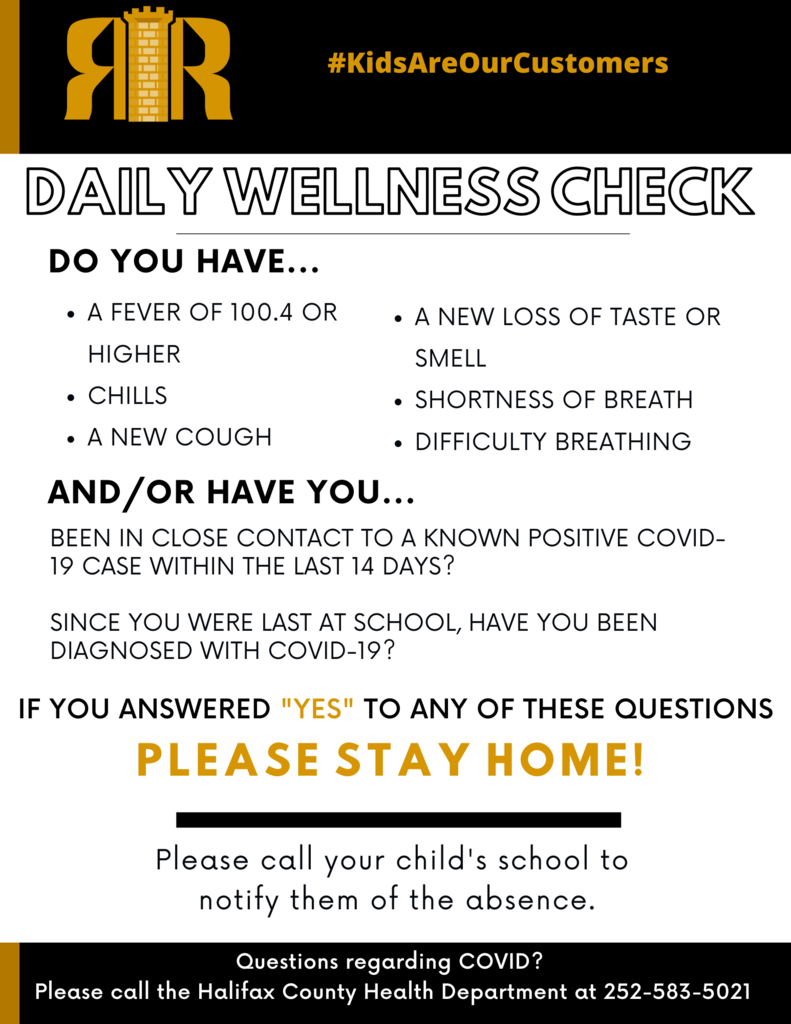 Join us in welcoming one of our newest teachers to the district, Alyson Cooke is teaching 1st grade at Belmont. Fun Fact: Ms. Cooke is returning 16 years later to the same classroom she was in as a 1st grader. #KidsAreOurCustomers #RRGSDNewFaces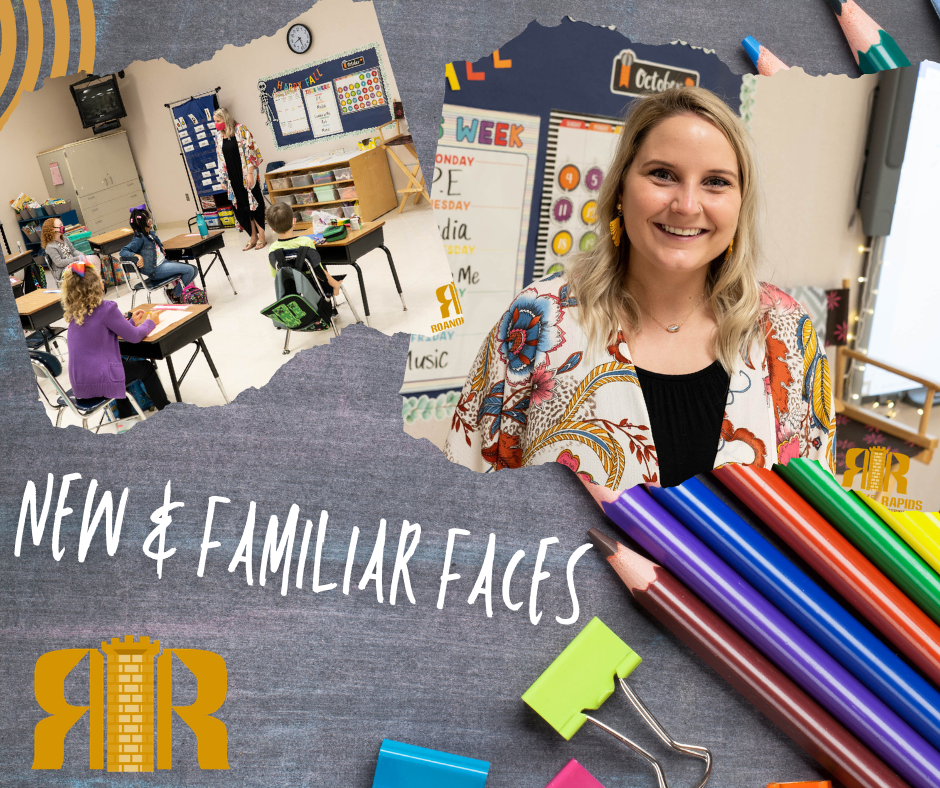 Exciting news for our students and families! The USDA has extended the free meals for all children throughout this school year. This move is part of USDA's commitment to ensuring all children across America have access to nutritious food as the nation recovers from the COVID-19 pandemic. Meals are served at Belmont & Manning Monday-Friday from 11:00 a.m. to 1:00 p.m. Students who are attending face-to-face instruction can receive a free breakfast and lunch at their school site. #KidsAreOurCustomers #USDAFreeMeals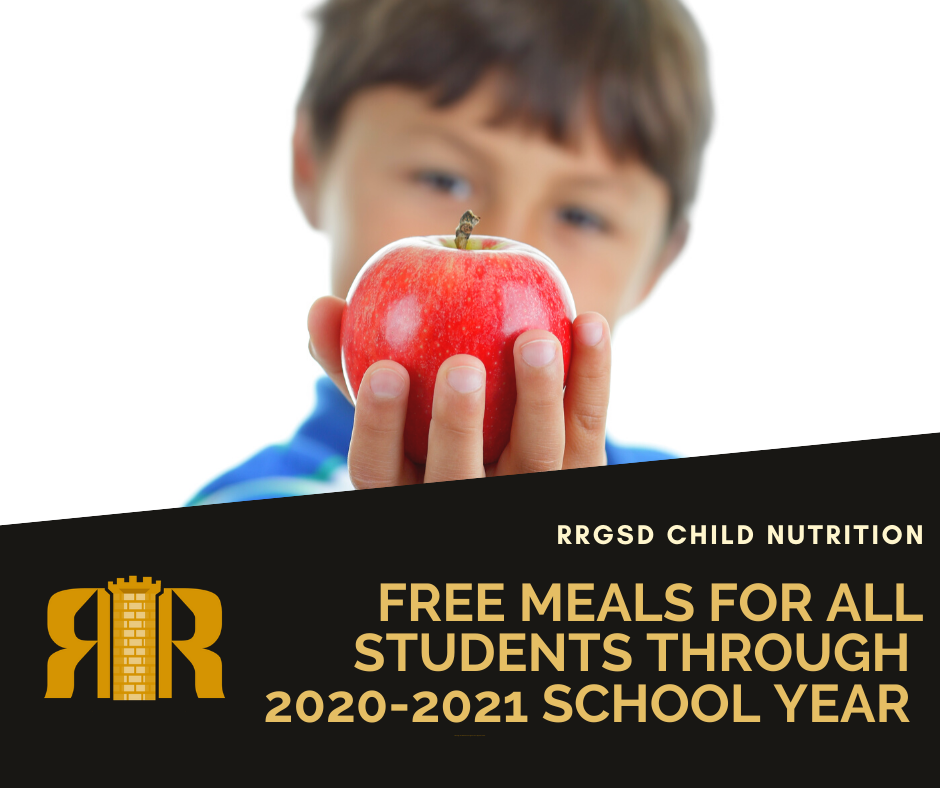 RRGSD is partnering this year with Mu Theta Sigma Alumnae Chapter of Sigma Gamma Rho Sorority, Inc. to promote bullying awareness that occurs in our schools and community. Find your favorite blue shirt and wear it with pride Wednesday. #KidsAreOurCustomers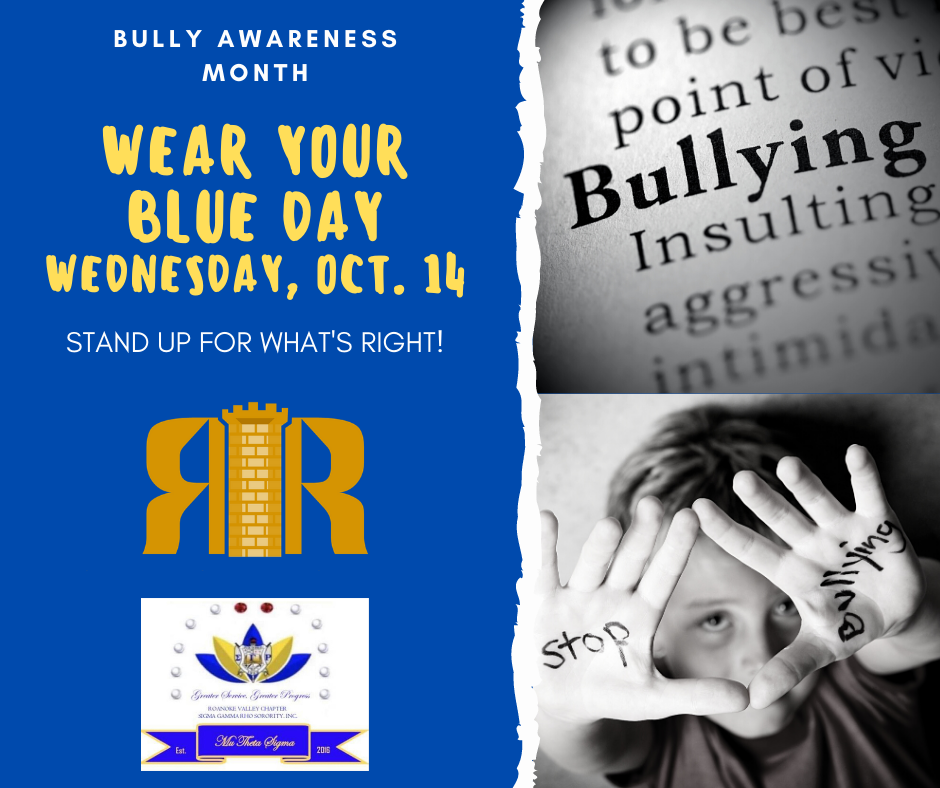 Our first week back in the classroom was a success! Our staff has developed an "all hands on deck" approach and created a nurturing and supportive environment for our students amid the many COVID related mandates. On Monday, we welcome 1 & 2 graders. Be sure to wear your mask, bring your Chromebook for scanning, and be ready to learn. We're excited to see your smiling faces! #KidsAreOurCustomers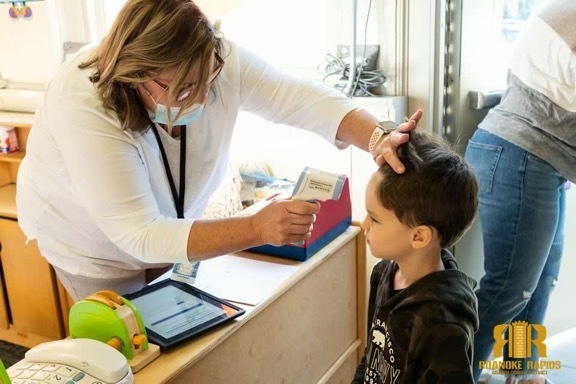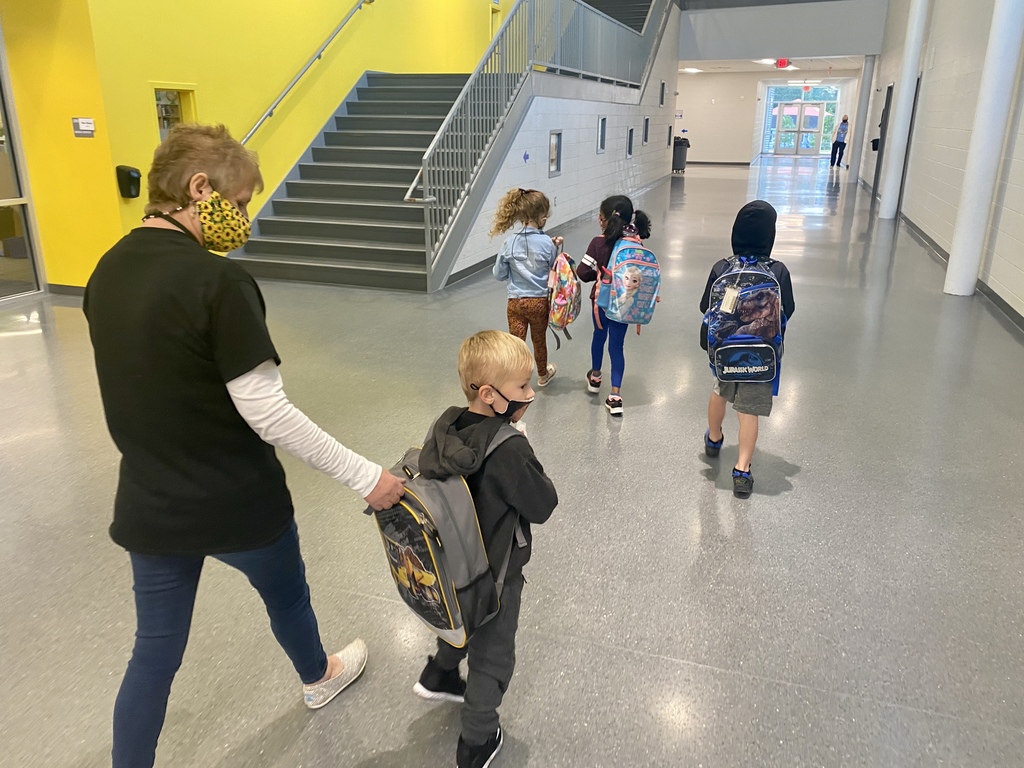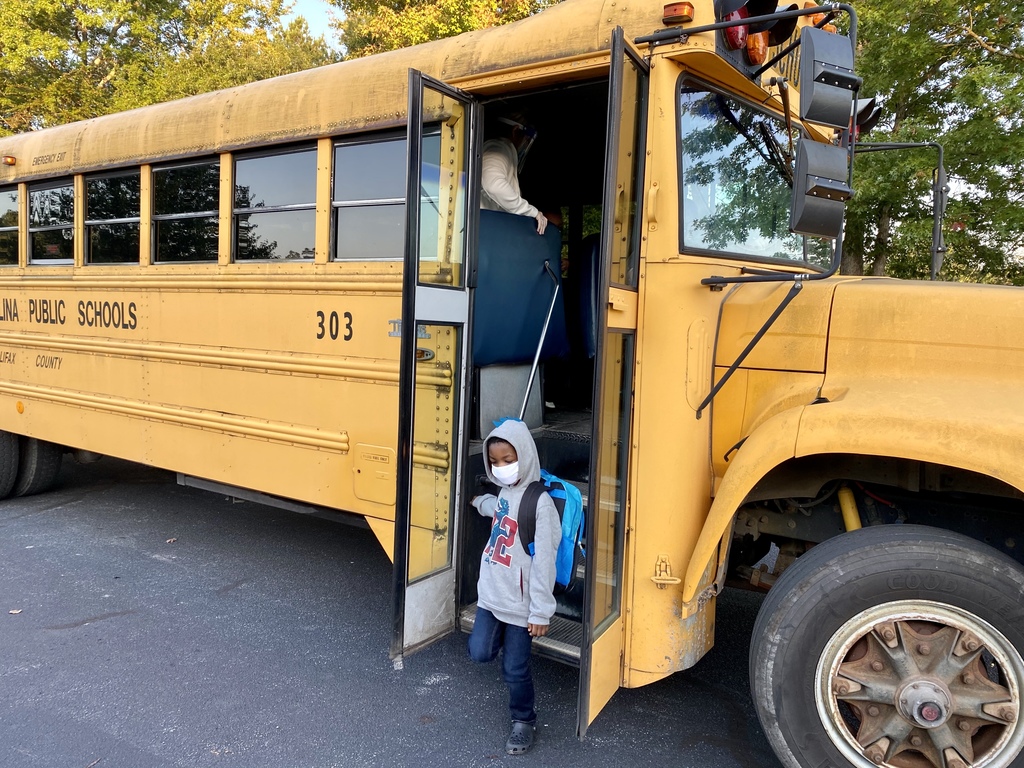 Place to Play Update: Afternoon Place to Play will resume at both Belmont and Manning October 20. We must have an application for your child to begin the program. Contact Clara Hearne Pre-K for more information. #KidsAreOurCustomers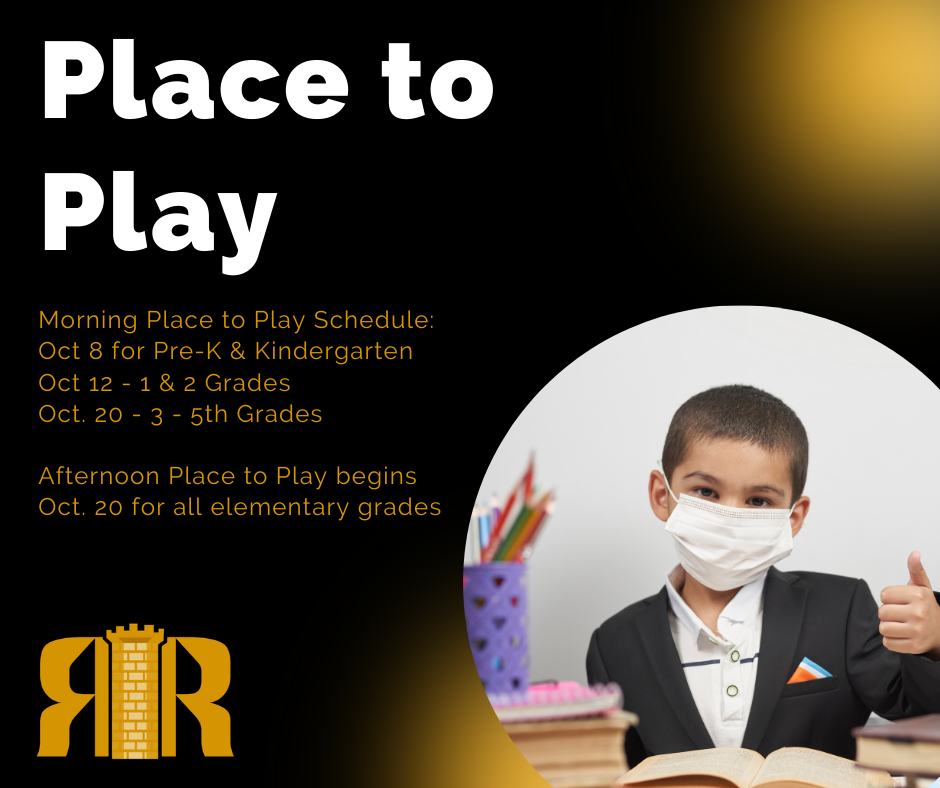 Talk about innovation! In an effort to limit the number of times students change classes, Belmont's Art Teacher Mr. Fender is now a traveling around the building using his very own "art cart trike" he built in his home garage. #KidsAreOurCustomers #COVID19Educator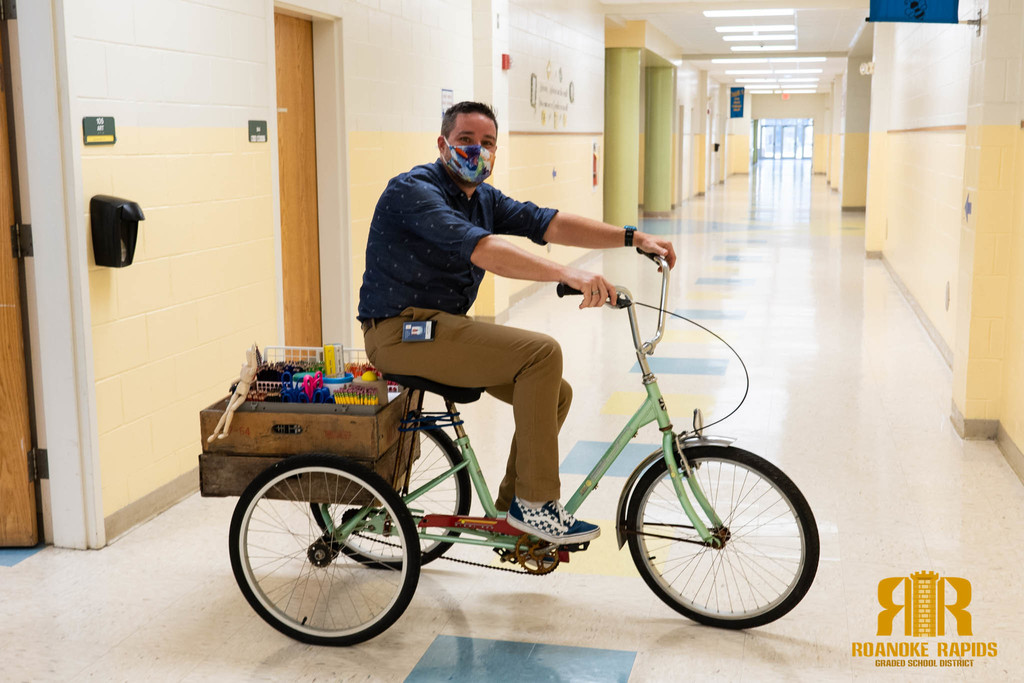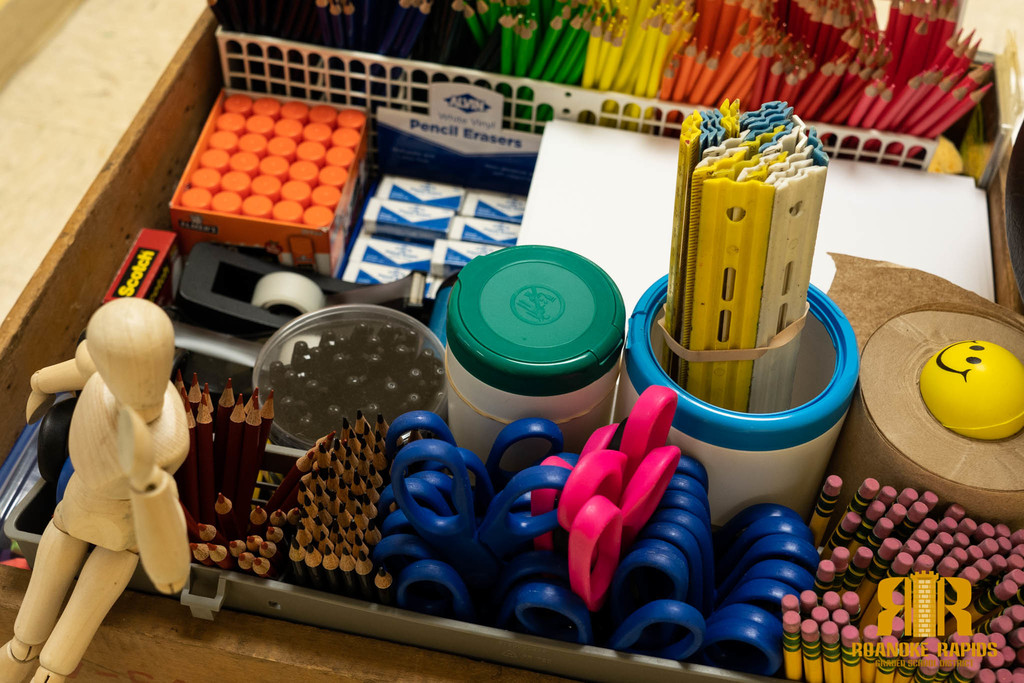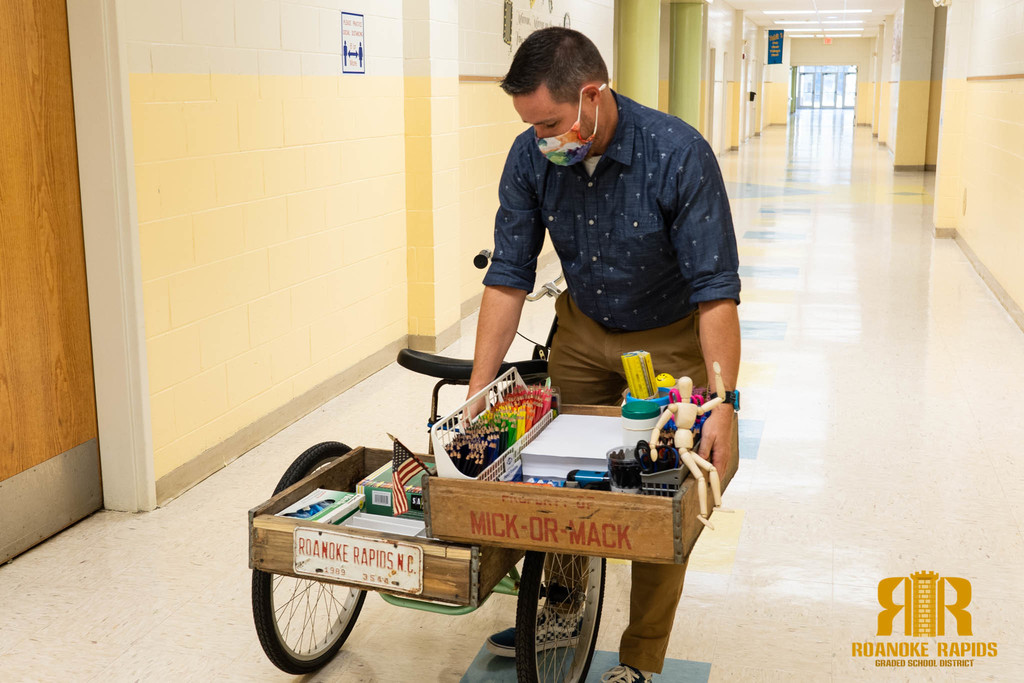 Our very own Brenda Boyd (middle) is a 3 year cancer survivor. Our Child Nutrition staff wore pink today to celebrate this milestone. #BreastCancerAwareness #KidsAreOurCustomers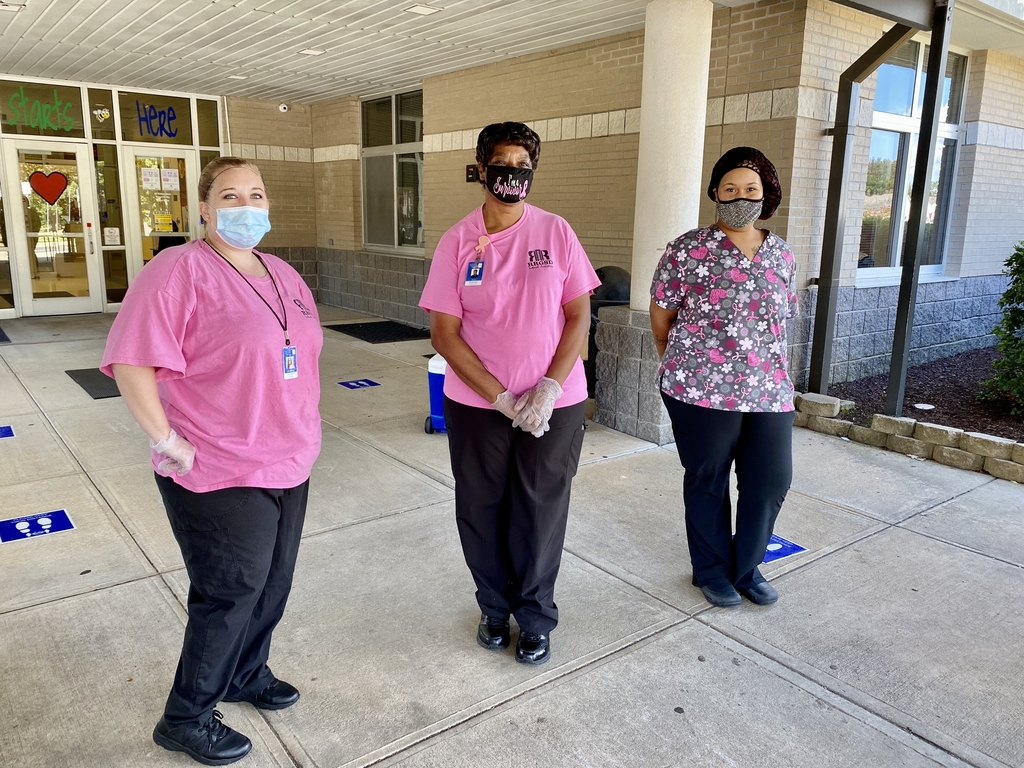 Reminder: Grab & Go lunch all this week at Manning and Belmont from 11-1. #childnutrition #kidsareourcustomers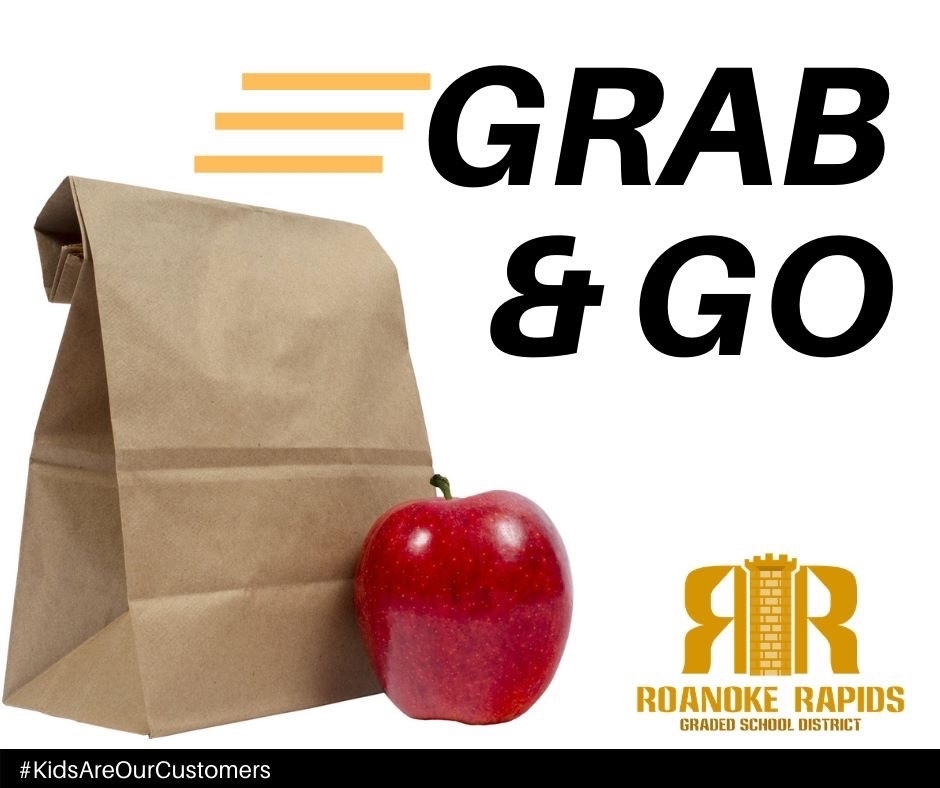 Elementary Parents: As a reminder, Plan A is staggered. This means that different grade levels will begin in-person instruction on different days. Kindergarten Oct. 8 (teachers will inform parents of their orientation day Oct 5, 6, or 7.) Grades 1 & 2 will report Oct. 12. Grades 3-5 will report on Oct.20. Please do not send your child to school until their official start date. #KidsAreOurCustomers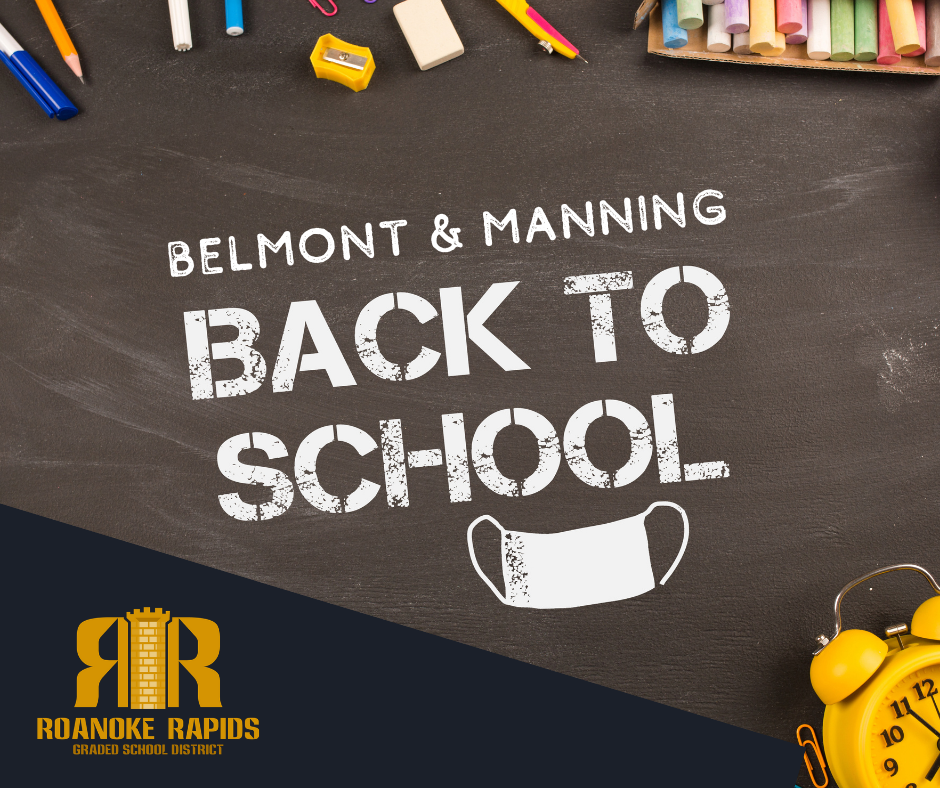 Place to Play will begin morning operation on Oct. 8. The cost is $25 a month and we must have an application in hand for your child to start. Screening protocols will be in place and students will be required to wear a mask during this time as well. Contact Clara Hearne to speak to PTP staff. The opening of afternoon Place to Play has yet to be determined. #KidsAreOurCustomers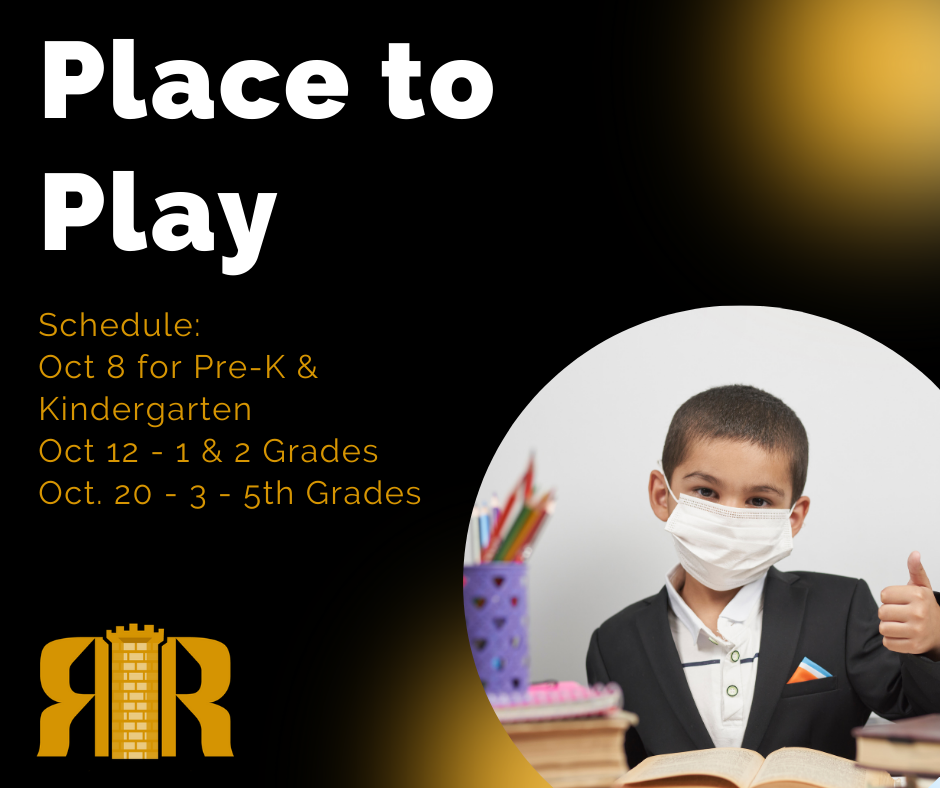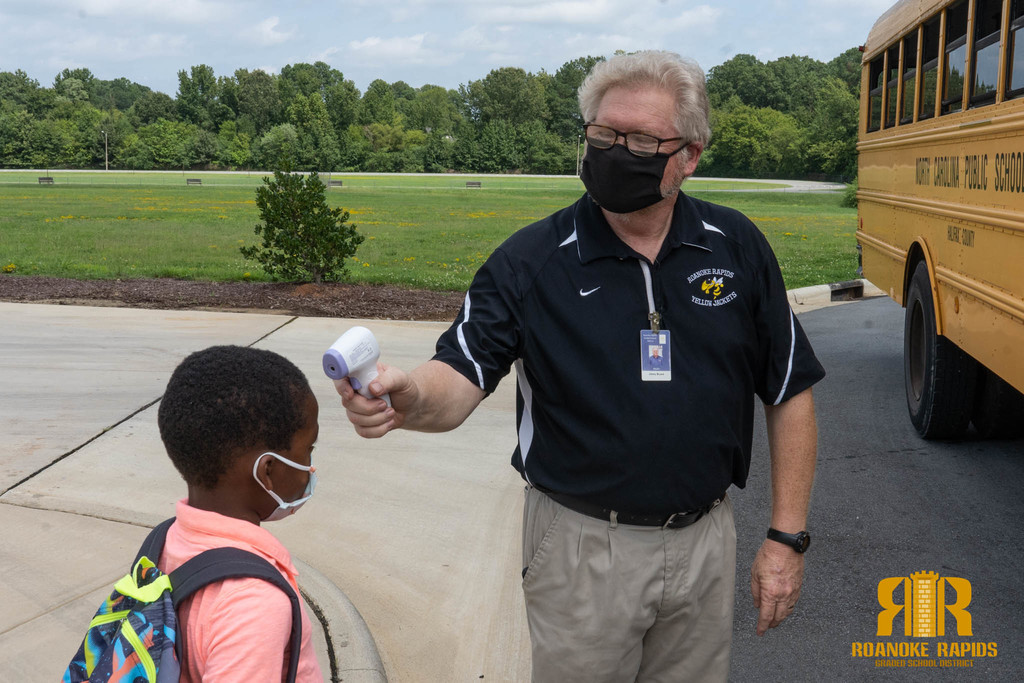 We're excited to be on a phased approach for opening Belmont & Manning Elementary because it means we get to see our students face to face very soon. Monday, Oct. 5 we welcome our Pre-K & Kindergarten. Oct. 12, first and second grade, and Oct. 20 third through fifth will join them. The health and safety of our students, faculty and staff is our top priority — that's why we will be following state mandates and requiring everyone to wear a cloth face covering to lessen the spread of the coronavirus and to protect the RRGSD community. Parents, please remember masks are required for everyone while on school property.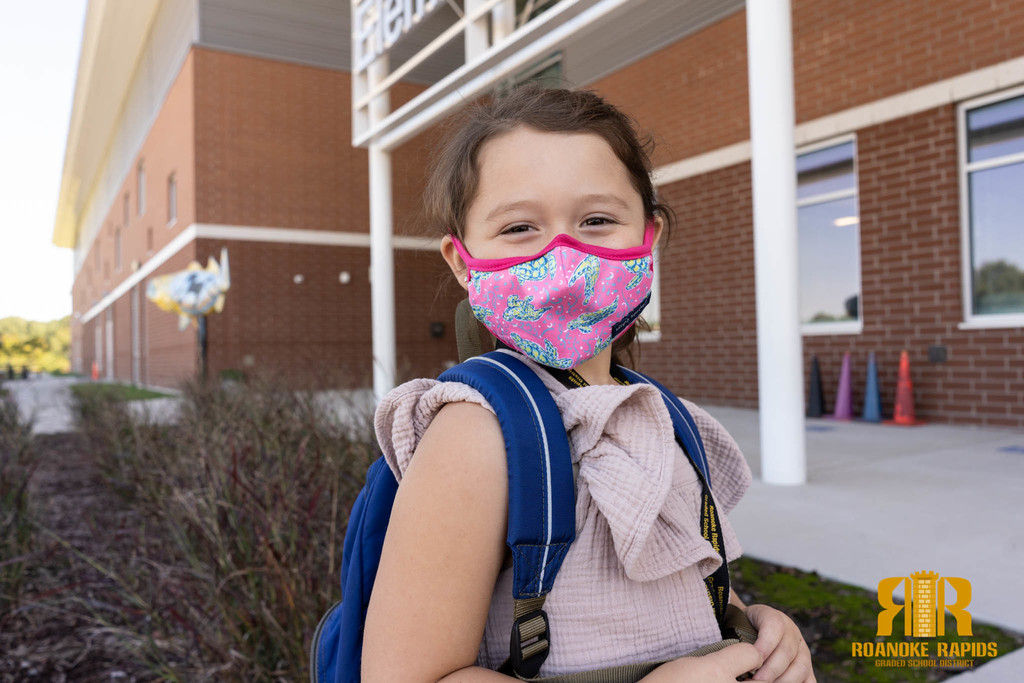 We're excited to welcome our first group of students back to the classroom on Monday, Oct. 5. Here's our Plan A staggered entry schedule for elementary school. The RRGSD Board of Trustees will meet in October to discuss Grades 6-12 and athletics. #KidsAreOurCustomers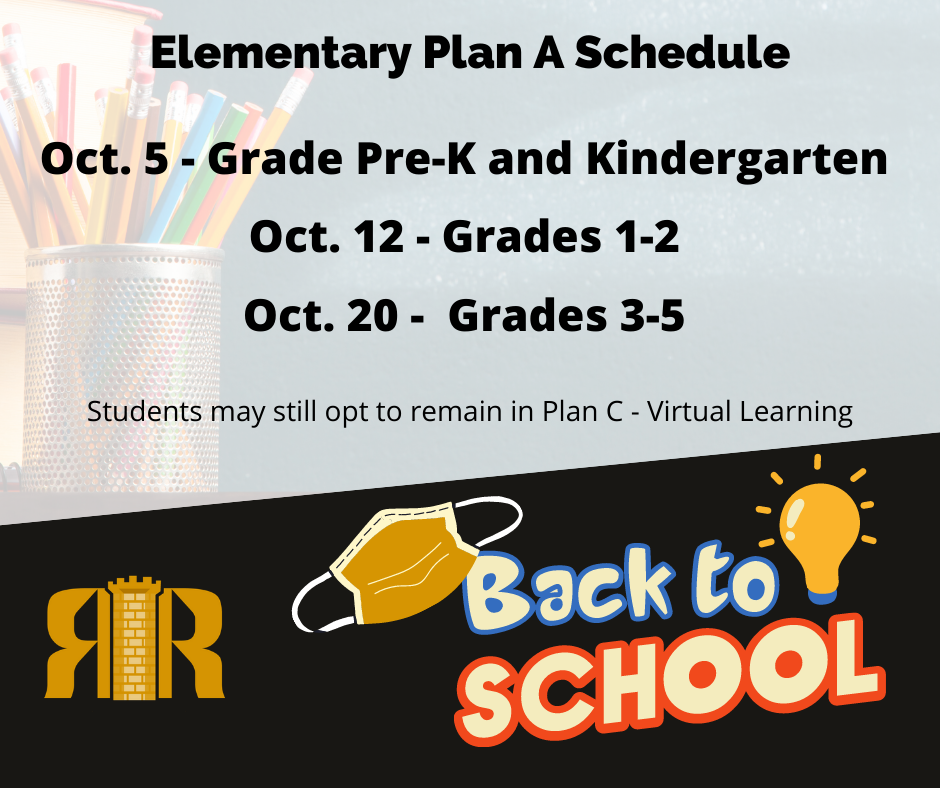 Parents: Mid-term progress reports were emailed to parent or student accounts this week. If you did not receive these important updates, please call or email your child's teacher. #KidsAreOurCustomers

September is National Literacy Month, a time to encourage each other to pick up a good book, and explore new worlds. A small amount of reading each day makes an incredible difference! #KidsAreOurCustomers #LiteracyMonth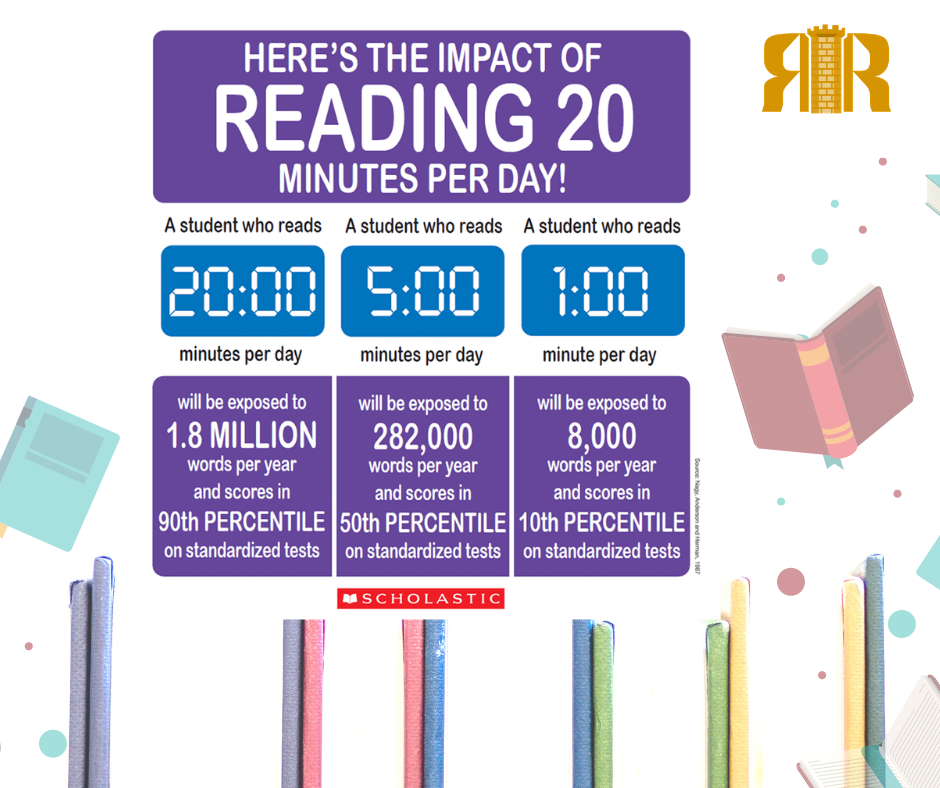 RRGSD School Nutrition will begin delivering meals Monday-Friday at the following locations starting next Wednesday, Sept 9th: 11 a.m .- Carriage Hill/Henry Street Apts. 11:20 a.m. - Morgan Trailer Court 11:40 a.m. - Great Falls Square 12 noon - South Rosemary 12:20 Georgia Ave. Apts. We will still have meal service at both Manning and Belmont from 11 to 1 daily. #KidsAreOurCustomers #RRGSDChildNutrition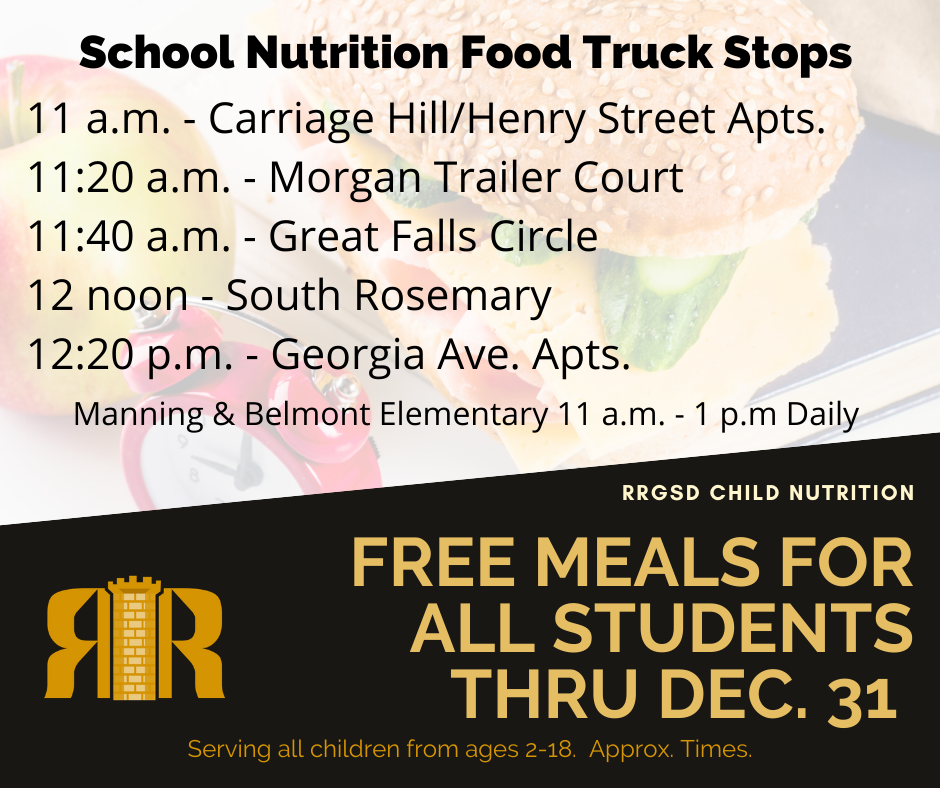 An important update for RRGSD families: The USDA extended free meals for students through December 31! Breakfast and lunch will be free for all students at our curbside locations (Manning, Belmont, & RRHS) through December 31. Please share this information with your communities and visit us from 11:00 AM - 1:00 PM daily. We will also begin community stops next week at various locations TBA. #KidsAreOurCustomers