Chaloner Middle School teacher Tina Hantz was named the Roanoke Rapids Graded District Teacher of the Year Tuesday night during the district annual "Celebration of Excellence" banquet at Kirkwood Adams Community Center. Hantz, who teaches science, has been with the district for eight years.
She fought back tears as she received the "Golden Apple" trophy from Roanoke Rapids Savings Bank and a basket full of gifts donated by local businesses.
"All of us have the same thing in mind when we get up and go to work each day…our students. I'm humbled and honored," she said .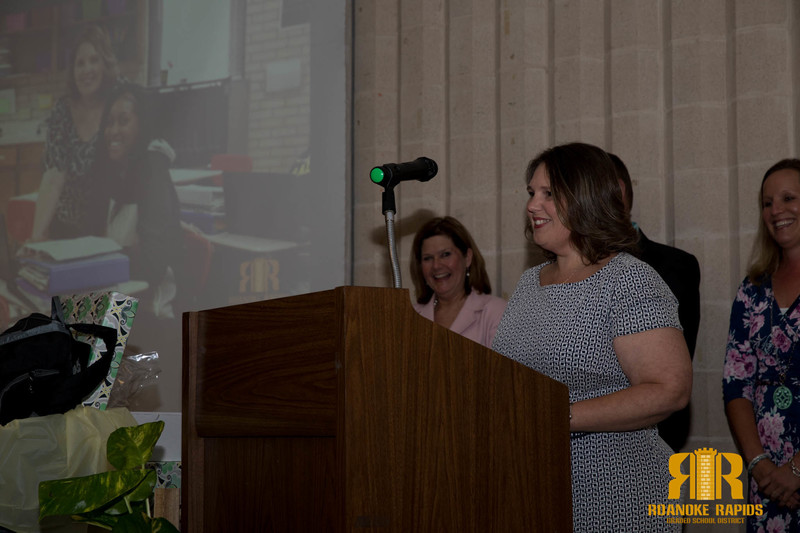 "The role of teacher is one of the most challenging positions and requires the most passion. Tina Hantz is a great example of how RRGSD successfully prepares our students academically, socially, and emotionally," said Dr. Dain Butler, Superintendent.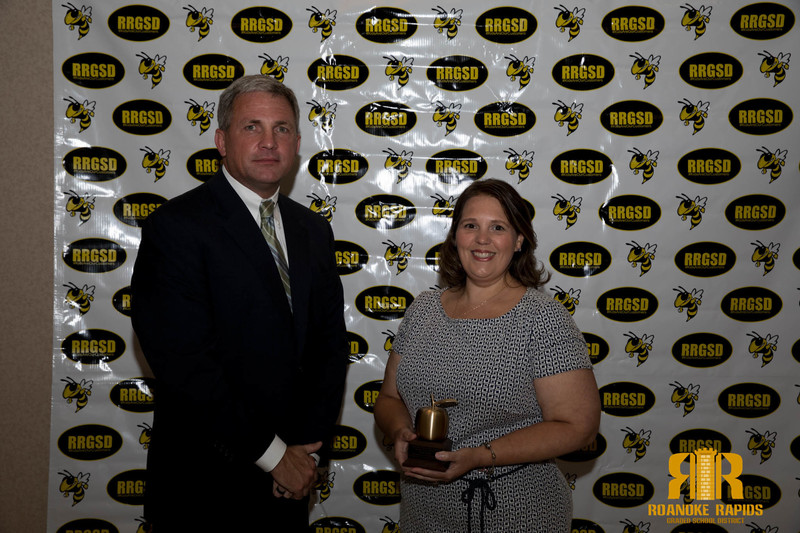 "Ms Hantz is the kind of teacher who inspires her students to do their best. She had the highest student growth of any teacher in state standardized testing this past year. She will represent us well in the regional competition," added Jeff White, Chaloner Principal.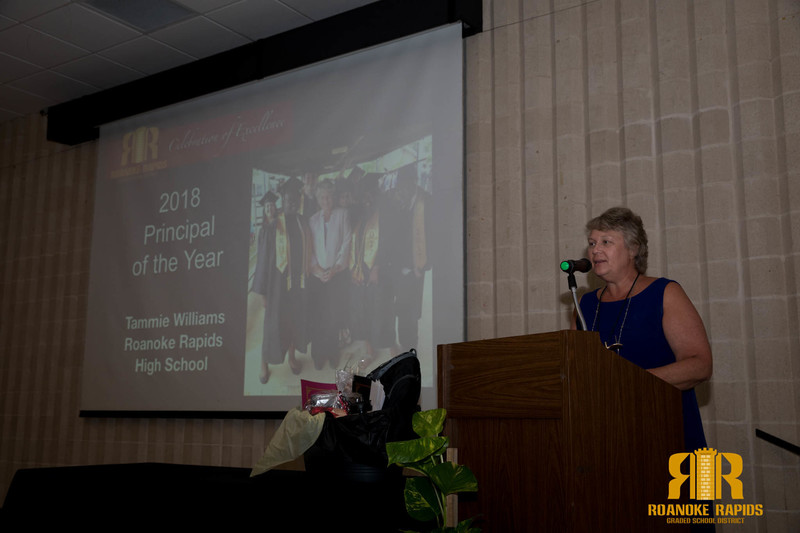 Roanoke Rapids High School Principal Tammie Williams was named the RRGSD Principal of the Year, Dr. Marcus Carey who will become the principal at Chaloner this fall was named Assistant Principal of the Year, and Belmont Elementary's Community Outreach Liaison ,Cassidy Lippert was named this year's Support Person of the Year.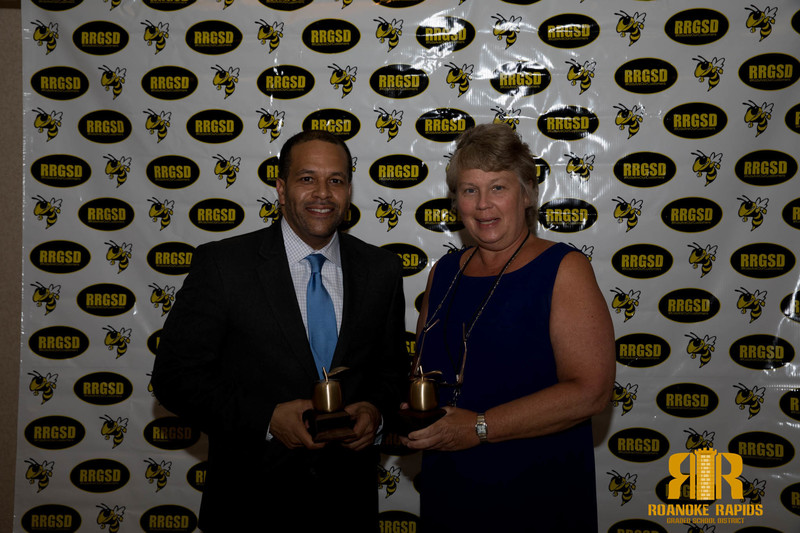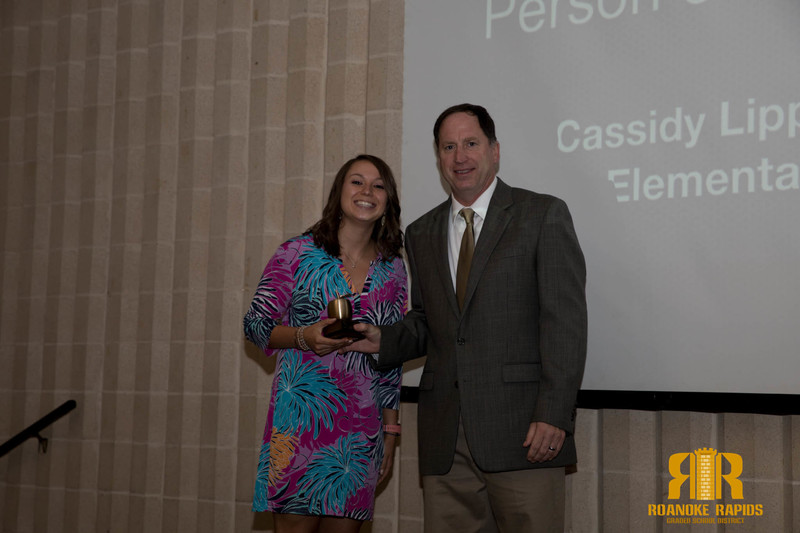 "RRGSD is beyond fortunate to have dedicated and talented employees. Our Celebration of Excellence is an opportunity to recognize individual staff members who have been selected by their peers for their success in their respective field. I am proud of each and every member of our school community," said Butler.
More Photos from the 2018 Celebration of Excellence