Parents: Please be aware we have cases of flu, strep throat, and stomach virus in our community. We are taking every effort to see that your child is healthy while at school. We are wiping down desks throughout the day and doing extra cleaning after hours. We ask if your child has any of these symptoms, please keep him or her home until all symptoms are gone for 24 hours. If your child has a fever, please keep them home until the fever is gone for 24 hours without fever lowering medication. If you have any concerns over your child's health, please contact their medical provider. It's not too late to get a flu shot. The Halifax County Health Department has flu shots available from 8:30-4:00 pm. The phone number is 252-583-5021. #KidsAreOurCustomers

Parents: Join us for the Chaloner Open House Feb. 22 4:30-6:00 p.m. We'll also have a special presentation about our RR Early College High School opening this August. #KidsAreOurCustomers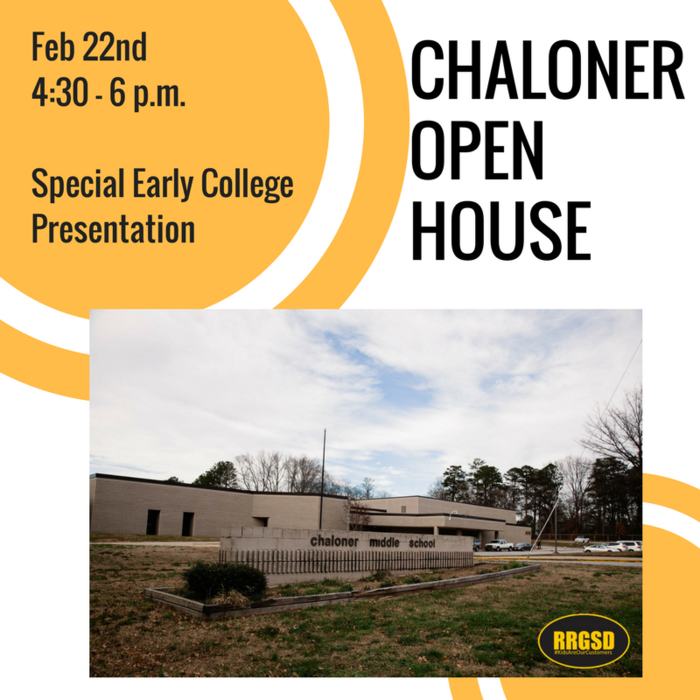 Do you know the significance of April 12, 1776? Our 8th graders do! Thanks to Historic Halifax for presenting some living history to our students today. #HistoricHalifax #KidsAreOurCustomers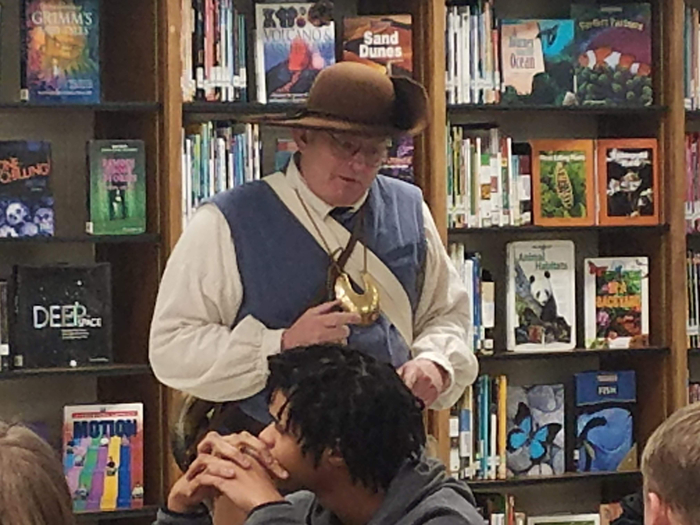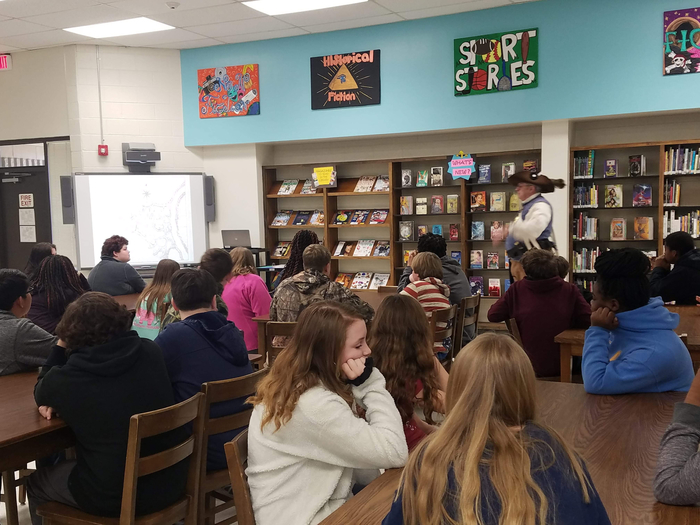 [RRGSD Make Up Plan] The RRGSD Board has forgiven Jan. 17 & 18. Jan. 19 will be made up on Feb. 23rd which is currently a workday. Feb. 23 will now become a full student day. We're hoping for better weather as we have no additional days to be forgiven built in our current calendar. #KidsAreOurCustomers

[RRGSD Alert] Due to poor road conditions in numerous areas and temperatures remaining below freezing well into the morning, RRGSD will be closed for students on Friday, January 19. It will be an optional teacher workday for staff. RRGSD employees: please use your best discretion if you choose to travel in tomorrow. #KidsAreOurCustomers

[RRGSD Alert] Another Snow Day! Roanoke Rapids Graded Schools will be closed Thursday, January 18, 2018 for students and staff. #KidsAreOurCustomers

It's celebration day at Chaloner! All of our teachers and staff are sporting their new Academic Growth t-shirts. Chaloner Middle School was named in the top 5% for student growth in the state. #KidsAreOurCustomers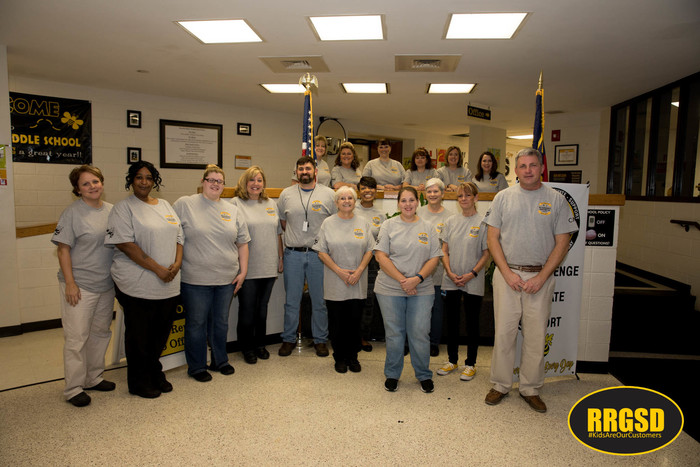 Let's hear it for our Chaloner Middle Students of the Month. #KidsAreOurCustomers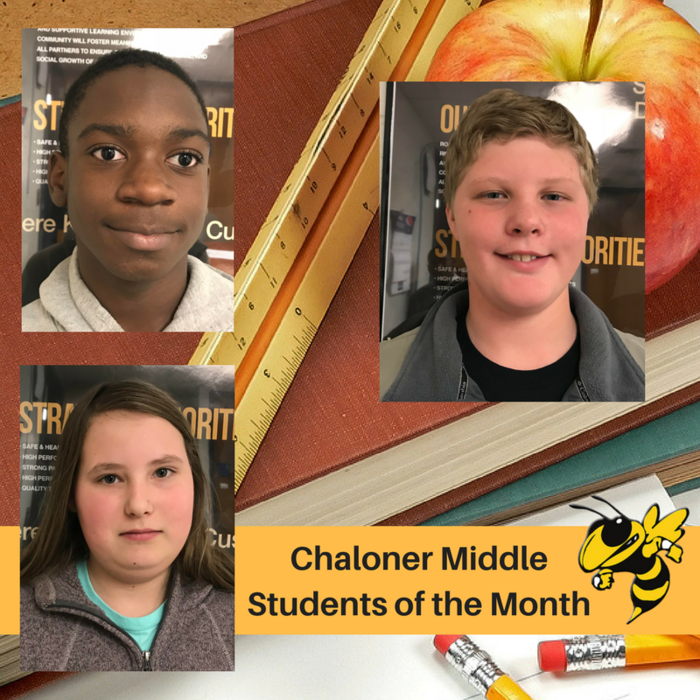 [RRGSD ALERT] Roanoke Rapids Graded Schools will operate on a three-hour delay Monday, January 8, 2018 for students and staff. RRHS Exams will begin on Tuesday. #KidsAreOurCustomers

[RRGSD ALERT] Due to temperatures remaining well below freezing tonight and the potential for black ice tomorrow, Roanoke Rapids Graded Schools will be CLOSED for students and staff Friday, Jan 5, 2018. #KidsAreOurCustomers

[RRGSD ALERT] Due to the winter storm, Roanoke Rapids Graded Schools will be CLOSED Thursday, Jan 4, 2018 for all students and staff. #KidsAreOurCustomers

[ALERT] RRGSD will dismiss 2 hours early today 1/3. All after-school activities, including Place to Play will be canceled. Specific dismissal times are as follows: ACES: 12:15 Chaloner: 12:35 Belmont and Manning: 1:00 RRHS: 1:25 Clara Hearne 1:30 All staff members are dismissed at 2:00 today.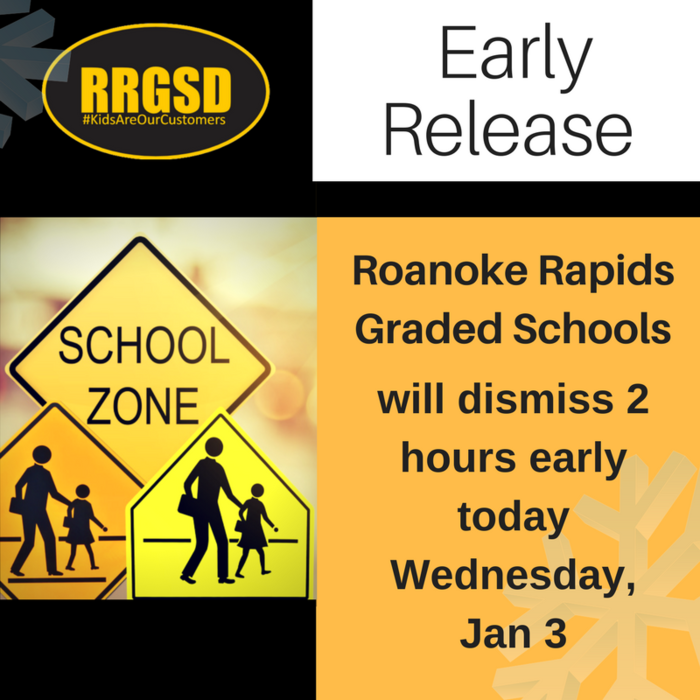 The annual Holiday Band Concert featuring our 7th & 8th Grade Bands is this Thursday at 7 p.m. at RRHS. #KidsAreOurCustomers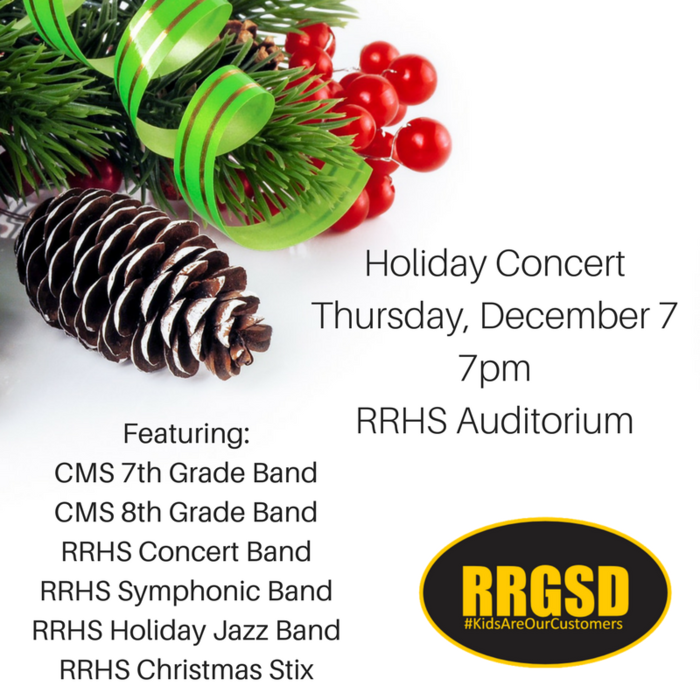 Reminder: Chaloner Book Fair Parent Night is Thursday (Nov. 30) from 5:30 to 7 p.m. in the Media Center. #KidsAreOurCustomers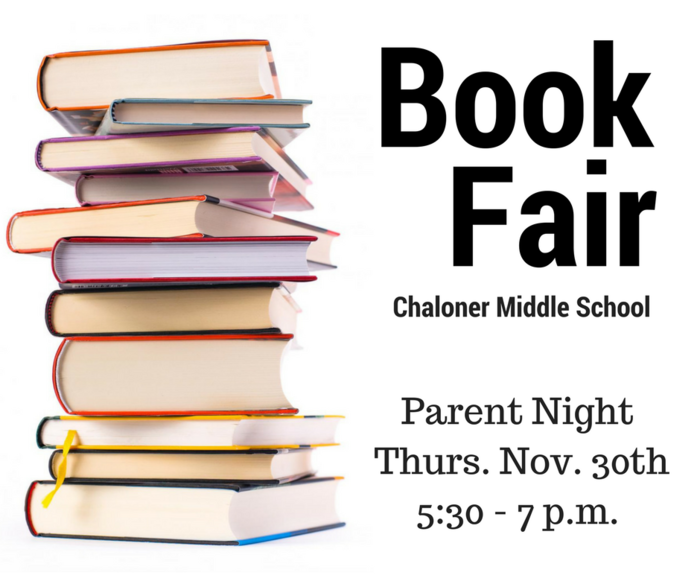 Is it bacteria, fungi, or a virus? Students in Ms. Hantz 8th Grade science class worked today on the virus tracker. #KidsAreOurCustomers #advancedscience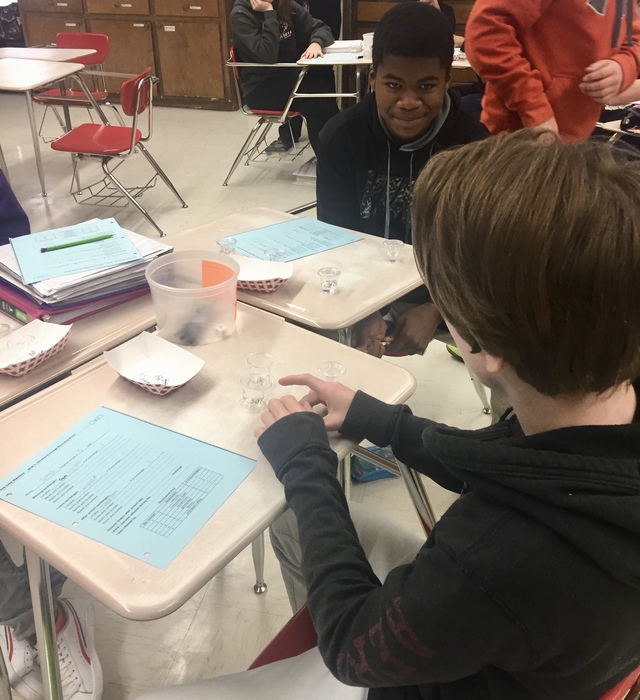 Sports Update: Chaloner Football is cancelled for today. Game will be played tomorrow at 6:00 vs HCP at RRHS. Championship game will be played next Wednesday 11/15 at 6:00 at RRHS.

Reminder: Fall Band Concert tonight at RRHS Auditorium at 7 pm.
Students interested in DECA must have all forms turned in, along with $10, by October 26 to Mr. Sandedord.

October is National Principals Month and we're thanking all of our principals and sharing with the community all the great things they do. Today we say "thank you" to our very own Chaloner Principal Jeff White. Mr. White was last year's RRGSD Principal of the Year and continues to challenge, motivate and support our students and staff daily. #ThankAPrincipal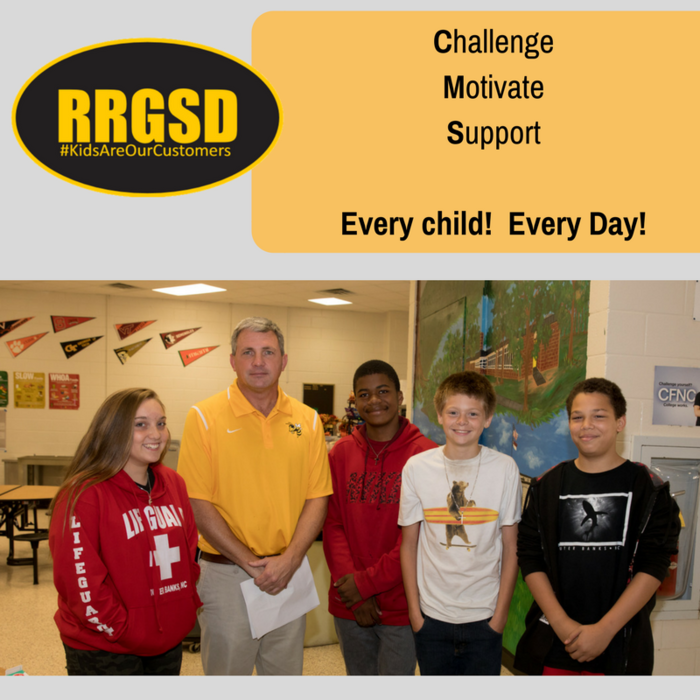 Students interested in DECA: First meeting will be in Mr. Sandedord's room tomorrow at 2:45. Please arrange rides to pick you up by 3:30.