Congratulations to Amy Guo and Madelyn Hollowell, the winners of our Horace Mann perfect attendance bike drawing! We are so proud of ALL of our students with perfect attendance! #KidsAreOurCustomers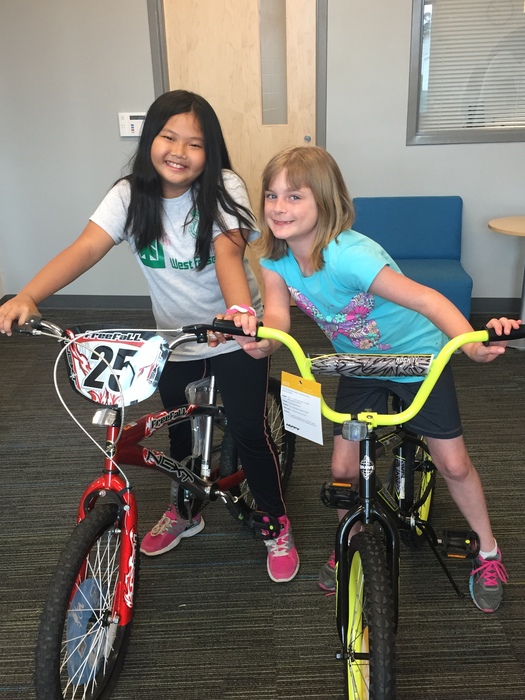 End of Grade testing gets underway tomorrow. Rest well tonight and do your best! #KidsAreOurCustomers

Save the Date: Clara Hearne Pre-K Registration for 2018-19 school year will be June 4 and 7th. #KidsAreOurCustomers
This is a reminder that our Transition to Kindergarten Night is scheduled for tomorrow, Thursday May 17th, from 5:30-6:30 PM. We encourage all parents of rising kindergarteners to attend. Hope to see you there!

The ESL Silent Auction at Manning will be open until 6:30 today! Tickets are 50 cents each or 12 tickets for $5. There are many items for all ages and gift certificates to many local businesses! We also have a 50/50 raffle with tickets for $1. The talent show is tonight at 6:30; tickets are $5 at the door! All proceeds from these events benefit the RRGSD ESL program!

Applications are now being accepted for our summer Place to Play program for grades K-5 June 18-Aug 10th at Belmont Elementary. Several field trips are planned and the $100/week fee includes breakfast, lunch, and snacks. Applications are available online or through elementary school offices.
https://www.rrgsd.org/o/clara-hearne-pre-k/browse/11863

Reminder: Tomorrow (Wednesday) is Walk/Bike to School Day. Please be careful and watch out for our students. #KidsAreOurCustomers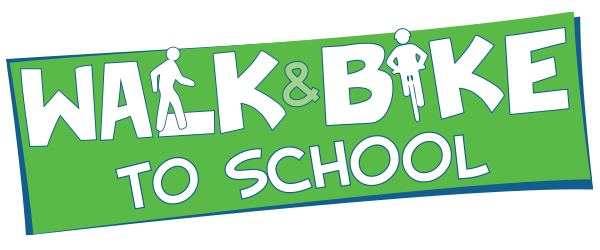 Kindergarten Night will be May 17th, 5:30-6:30 for all rising kindergarten students and parents. Come and tour the school, eat in the cafeteria, ask questions, make new friends, and meet the teachers!

Teachers provide so much to our students—inspiration, motivation, and ultimately, their futures. All this week RRGSD will honoring our teachers. Have a photo of your favorite teacher? Post it here and thank them using our official hashtag #RRGSDThankATeacher #KidsAreOurCustomers
Manning Families, thanks to so many of you for sharing praise and feedback with us via Possip over the past few weeks! For any parents who are not getting the weekly Possip survey each Friday, you can text PossipIt to 797979. We appreciate your feedback!

National Principal Appreciation Day was May 1st. Roanoke Rapids Graded School District is proud to say "Thank you" to each of our hard working principals. Their job is never complete. Here's what some of our customers had to say about their school Principals. #KidsAreOurCustomers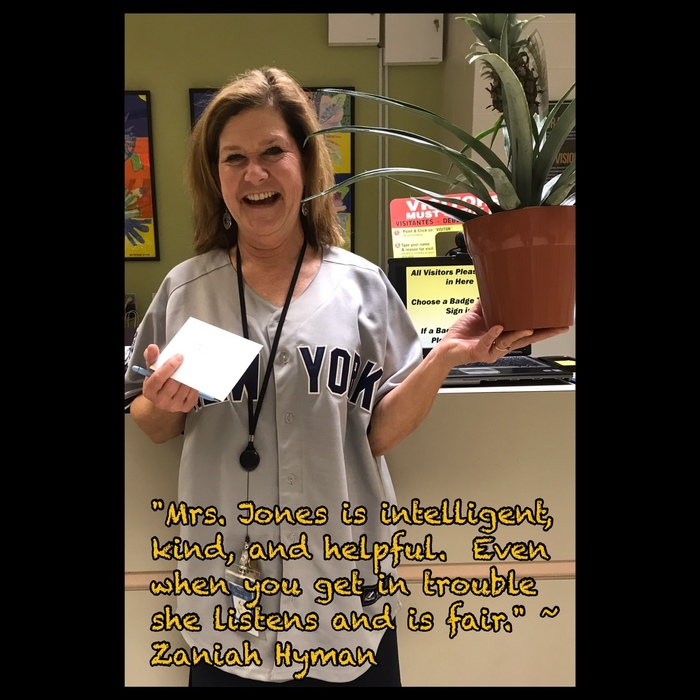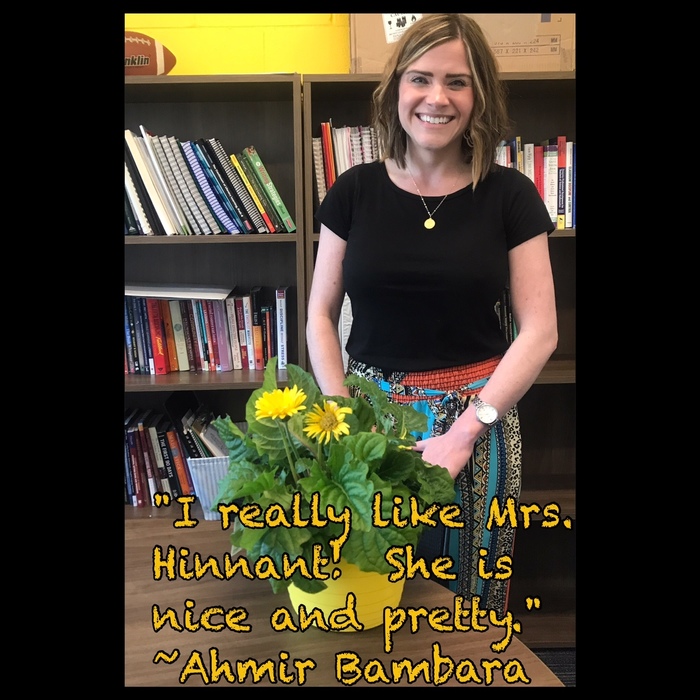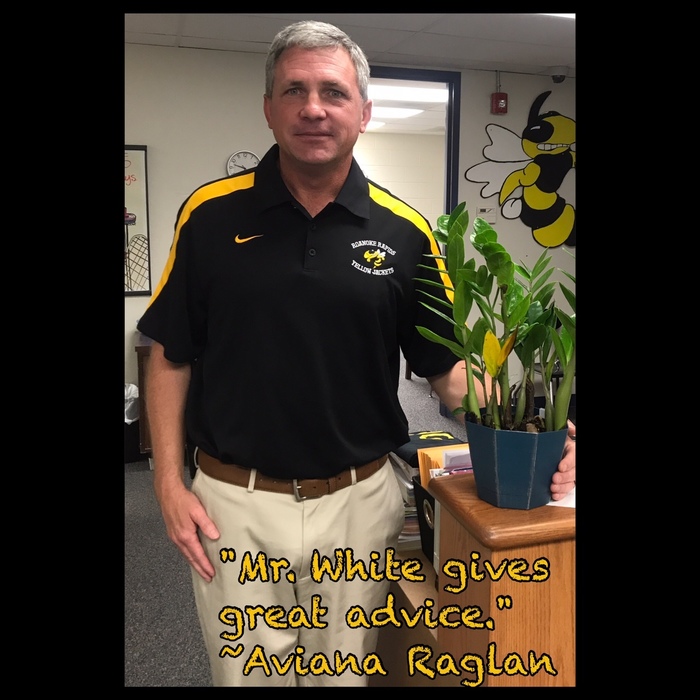 Color Run Reminders: -Participants may pick up Color Run packets from Manning on Friday, April 27th from 3:30 to 8:00 p.m. or Saturday morning at 8:00 a.m. -The Color Run begins at 9:00 a.m. on Saturday, April 28th. -Parking will be available beside the Manning track. #KidsAreOurCustomers
Tuesday, April 17th we will operate on an early release schedule. Release times are as follows: K-2 car riders: 11:10 Bus riders: 11:25 3-5 car riders and walkers: 11:30 #KidsAreOurCustomers
Manning Families, this is a reminder that early registration for our Color Run has been extended! The run is Saturday April 28th at 8AM, and the cost is $25 per runner. You can register online through Saturday or on paper through Friday. We hope you can join us!

Assistant principals are crucial to the success of our schools. Today, we honor Ms. Jones at Manning. Happy Assistant Principals Week! #apweek18 #KidsAreOurCustomers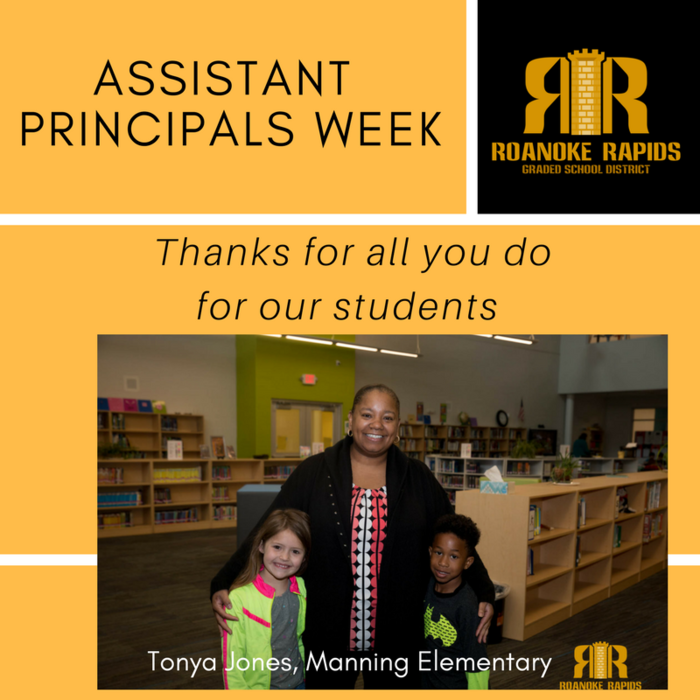 Manning Families, this is a reminder that our Showcase & Open House is scheduled for tomorrow (Thursday) March 22nd from 5-7 PM. We hope to see you then!

[RRGSD ALERT] Due to inclement weather scheduled to arrive this morning, RRGSD will operate on a 2 hour delay with the option to close if needed. We will continue to closely monitor road conditions and provide updates accordingly. #KidsAreOurCustomers

[RRGSD Alert] Roanoke Rapids Graded Schools will operate on a 2 hour delay Tuesday, March 13, 2018 for students & staff. #KidsAreOurCustomers