[RRGSD ALERT 3/12]: We are cancelling all after school activities including Place to Play. Clara Hearne will remain on its normal schedule today. #KidsAreOurCustomers

Students Helping Students: Our RRHS Health Occupations students (HOSA) spent the morning at Manning Elementary talking to our fourth graders about healthy nutrition. #KidsAreOurCustomers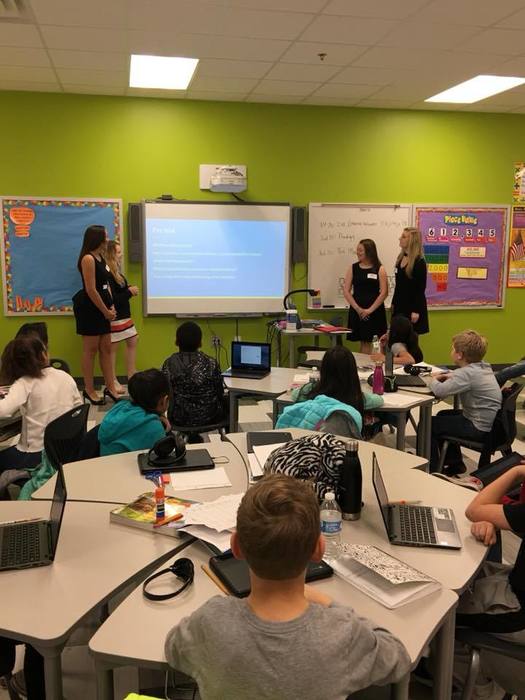 We're celebrating National School Breakfast Week this week. Did you know eating #schoolbreakfast fuels learning? It's true! We serve #breakfast every weekday at our schools, but we have some extra- special plans to celebrate National School Breakfast Week 2018—stay tuned!
Parents, just a reminder - Thing Thursday is tomorrow! Dress like Thing 1 or Thing 2 and show us just what you can do! #KidsAreOurCustomers

Reminder: Friday (2/23) is a full student day. #SnowMakeUp #KidsAreOurCustomers

[ALERT] Beginning Feb 26th, RRGSD will require all parents/guardians to present a photo ID upon entering campus. This will provide another level of security to protect our students and staff. #KidsAreOurCustomers
Last call for Candy Man Fundraiser orders!!!! Fundraiser orders were due today (2/20/18). If you were unable to turn your orders in today, please do so tomorrow. Thanks! #KidsAreOurCustomers

Thanks once again to our school staff and local law enforcement for protecting our schools. Staff discovered potential social media threats in neighboring counties overnight (2/20) that urged us to use extra caution today. While there were no direct threats to RRGSD, it is always our first priority to take every precaution necessary to provide a safe learning environment for our students. #KidsAreOurCustomers
Just a reminder, picture day for grades 3-5 is Wednesday, Feb.21st and picture day for K-2 will be on Thursday, Feb. 22nd. Also, class picture order forms and money need to be turned in on picture day. #KidsAreOurCustomers
100th Day of School!!!!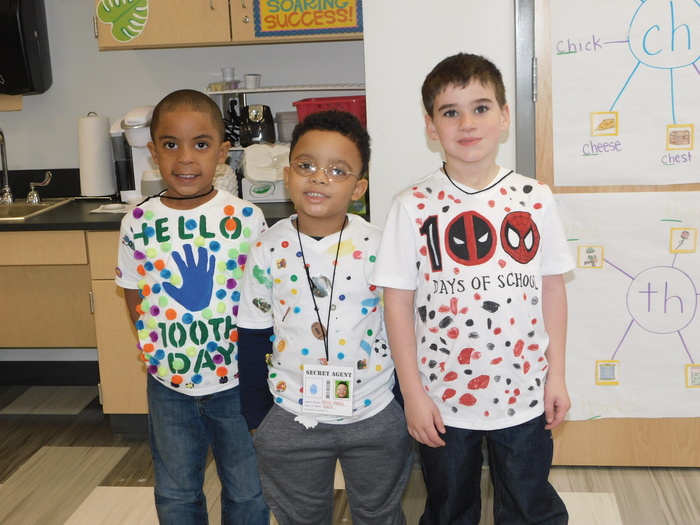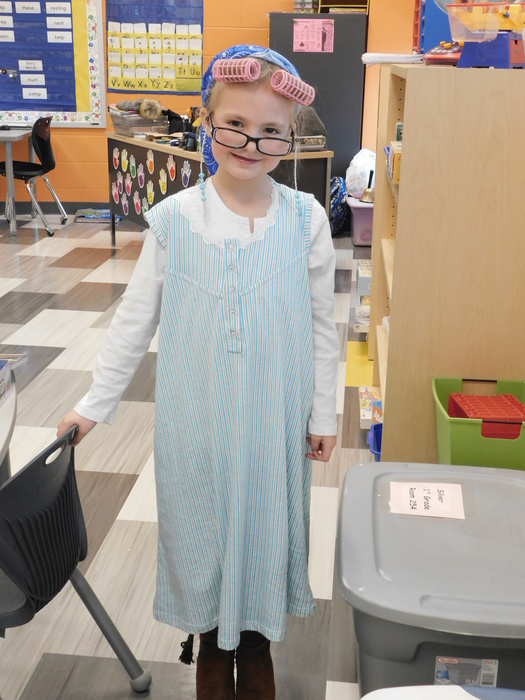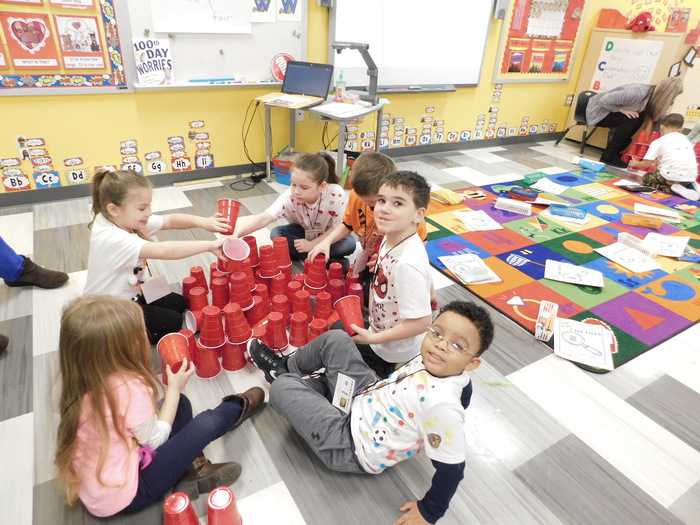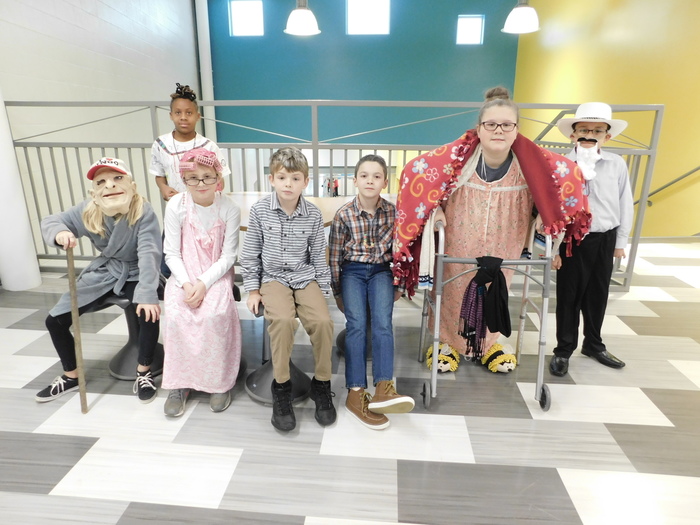 Parents: Please be aware we have cases of flu, strep throat, and stomach virus in our community. We are taking every effort to see that your child is healthy while at school. We are wiping down desks throughout the day and doing extra cleaning after hours. We ask if your child has any of these symptoms, please keep him or her home until all symptoms are gone for 24 hours. If your child has a fever, please keep them home until the fever is gone for 24 hours without fever lowering medication. If you have any concerns over your child's health, please contact their medical provider. It's not too late to get a flu shot. The Halifax County Health Department has flu shots available from 8:30-4:00 pm. The phone number is 252-583-5021. #KidsAreOurCustomers
Tuesday, February 6th we will operate on an early release schedule. Release times are as follows: K-2 car riders: 11:10, Bus riders: 11:25, 3-5 car riders and walkers: 11:30 #KidsAreOurCustomers

Gracias, 谢谢, Maraming Salamat, धन्यवाद, شكرا, Thanks to everyone who came out to our annual ESL (English as a Second Language) Celebration night. Tonight, we celebrated the diversity of our district with 5 languages represented. #KidsAreOurCustomers #NinosSonNuestrosClientes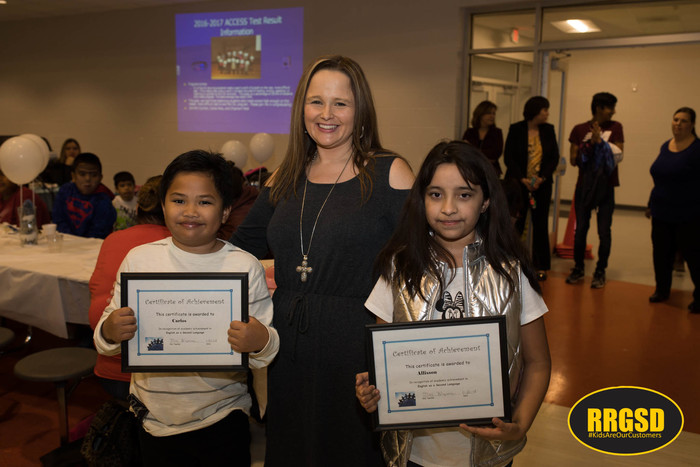 [Manning Parents] If you park at the old Manning and walk your child to the new building, there will be some changes as we begin the demolition process. Parking in front of the old cafeteria will be eliminated during this phase of construction. This will impact parkers and walkers as they travel to the new building. We encourage you once again to use the traffic queue as this is the safest method for drop off and pick up. #KidsAreOurCustomers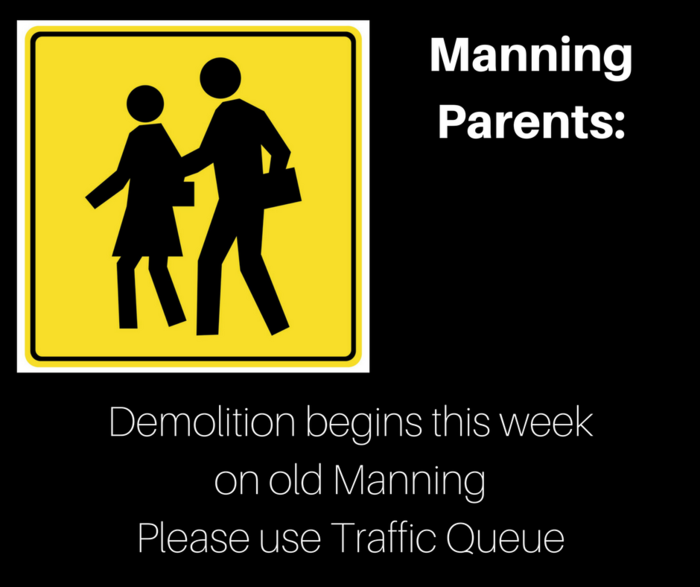 [RRGSD Make Up Plan] The RRGSD Board has forgiven Jan. 17 & 18. Jan. 19 will be made up on Feb. 23rd which is currently a workday. Feb. 23 will now become a full student day. We're hoping for better weather as we have no additional days to be forgiven built in our current calendar. #KidsAreOurCustomers

Can't wait for you to see our new signs tomorrow morning. Let us know what you think. #KidsAreOurCustomers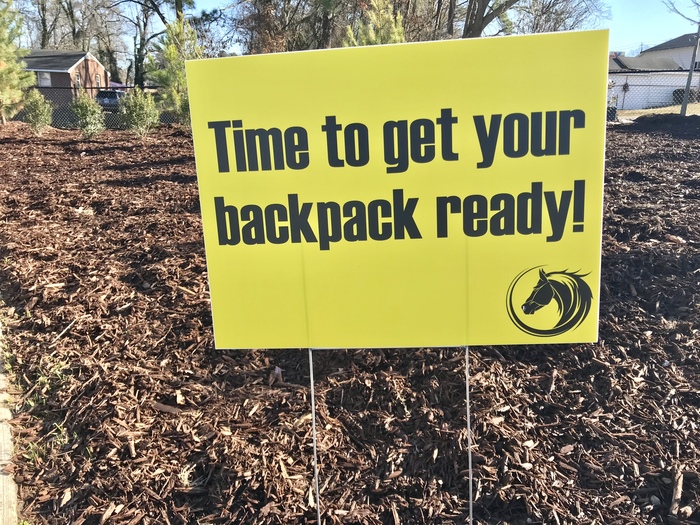 [RRGSD Alert] Due to poor road conditions in numerous areas and temperatures remaining below freezing well into the morning, RRGSD will be closed for students on Friday, January 19. It will be an optional teacher workday for staff. RRGSD employees: please use your best discretion if you choose to travel in tomorrow. #KidsAreOurCustomers

[RRGSD Alert] Another Snow Day! Roanoke Rapids Graded Schools will be closed Thursday, January 18, 2018 for students and staff. #KidsAreOurCustomers

With flu season in full force, please remember adequate handwashing helps prevent the spread of germs. Also, district policy states students must be 24 hours fever free without medication before they can return to school. Thanks for helping us keep our customers in good health! #KidsAreOurCustomers