Can't wait for you to see our new signs tomorrow morning. Let us know what you think. #KidsAreOurCustomers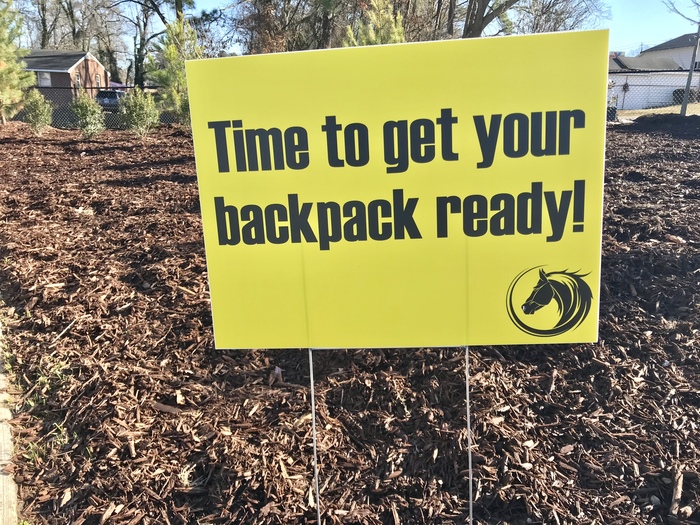 [RRGSD Alert] Due to poor road conditions in numerous areas and temperatures remaining below freezing well into the morning, RRGSD will be closed for students on Friday, January 19. It will be an optional teacher workday for staff. RRGSD employees: please use your best discretion if you choose to travel in tomorrow. #KidsAreOurCustomers

[RRGSD Alert] Another Snow Day! Roanoke Rapids Graded Schools will be closed Thursday, January 18, 2018 for students and staff. #KidsAreOurCustomers

With flu season in full force, please remember adequate handwashing helps prevent the spread of germs. Also, district policy states students must be 24 hours fever free without medication before they can return to school. Thanks for helping us keep our customers in good health! #KidsAreOurCustomers

[Manning Alert] To clarify, doors do not open for students until 7:45 each morning. If your child needs to come earlier, they'll need to sign up for Place to Play. Also, demolition of the old Manning will begin soon. Please be aware of additional vehicles around the building as you're traveling on campus. #KidsAreOurCustomers

[RRGSD ALERT] Roanoke Rapids Graded Schools will operate on a three-hour delay Monday, January 8, 2018 for students and staff. RRHS Exams will begin on Tuesday. #KidsAreOurCustomers

[RRGSD ALERT] Due to temperatures remaining well below freezing tonight and the potential for black ice tomorrow, Roanoke Rapids Graded Schools will be CLOSED for students and staff Friday, Jan 5, 2018. #KidsAreOurCustomers

[RRGSD ALERT] Due to the winter storm, Roanoke Rapids Graded Schools will be CLOSED Thursday, Jan 4, 2018 for all students and staff. #KidsAreOurCustomers

[Manning Alert] K-2 students will be dismissed at 12:45. 3-5 students will be at 1:10.

[ALERT] RRGSD will dismiss 2 hours early today 1/3. All after-school activities, including Place to Play will be canceled. Specific dismissal times are as follows: ACES: 12:15 Chaloner: 12:35 Belmont and Manning: 1:00 RRHS: 1:25 Clara Hearne 1:30 All staff members are dismissed at 2:00 today.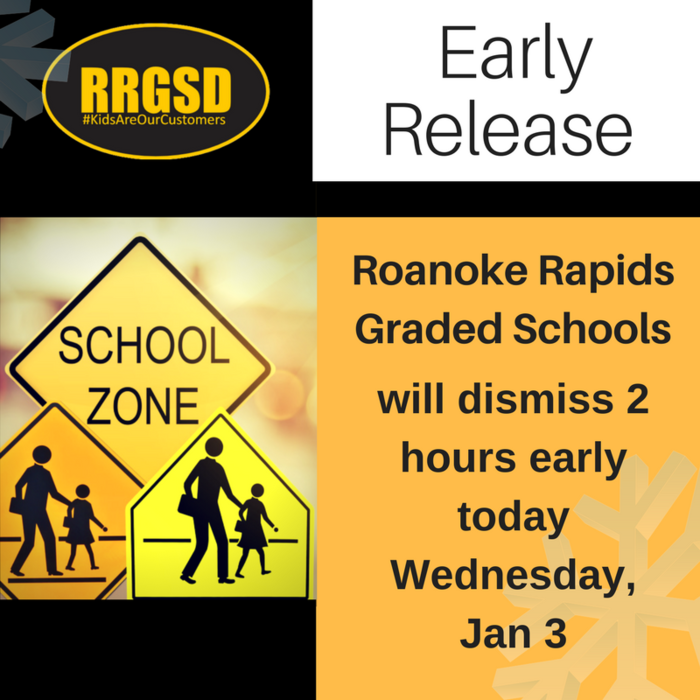 We're excited to be in our new school. A few housekeeping items to keep in mind this week.
Tuesday, December 19th we will operate on an early release schedule. Release times are as follows: K-2 car riders (11:10), Bus riders (11:25), 3-5 car riders and walkers (11:30) #KidsAreOurCustomers

Reminder: Manning Elementary Dedication Ceremony & Tour of the new school is Sunday at 2 p.m.
We have a few changes in today's lunch schedule due to K-2 students attending the movie. 5th grade (11:00-11:30), 3rd grade (11:45-12:15), Kindergarten (12:30-1:00), 1st grade (12:50-1:20), (2nd and 4th will not change) Thank you so much! Have a great day!

Parents: It's finally here...Dedication Day. Come join us this Sunday at 2 p.m and tour the new school with your child. Students will be singing during the dedication ceremony and Manning Pta is providing refreshments. #KidsAreOurCustomers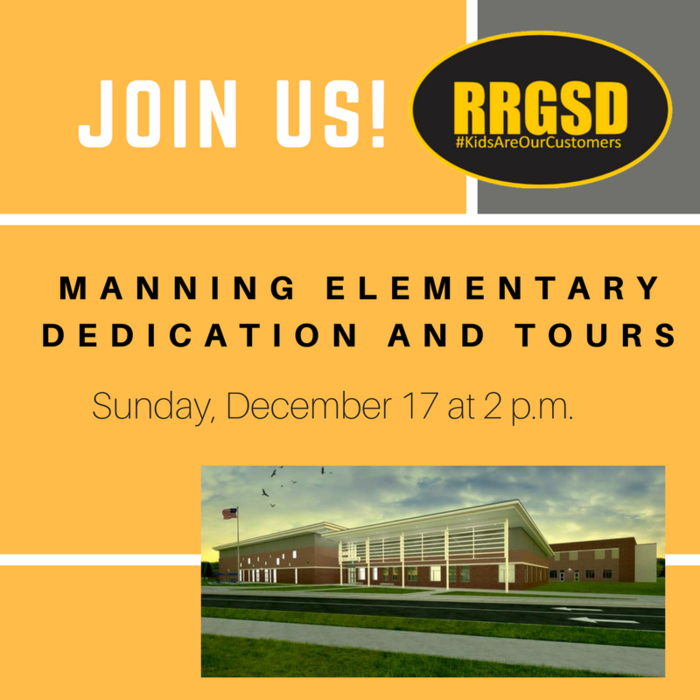 Thanks Mr. Grinch and RRHS Chorus for visiting us today. #KidsAreOurCustomers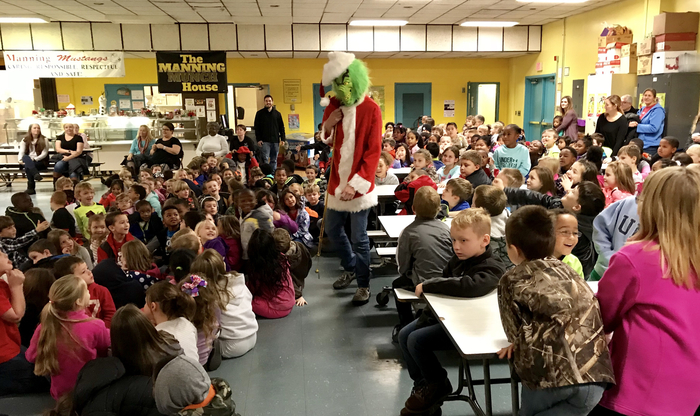 Exciting next few weeks at Manning Elementary School. Our new desks and furniture arrived today. We're on schedule to be in our new building after the Christmas holiday break. #KidsAreOurCustomers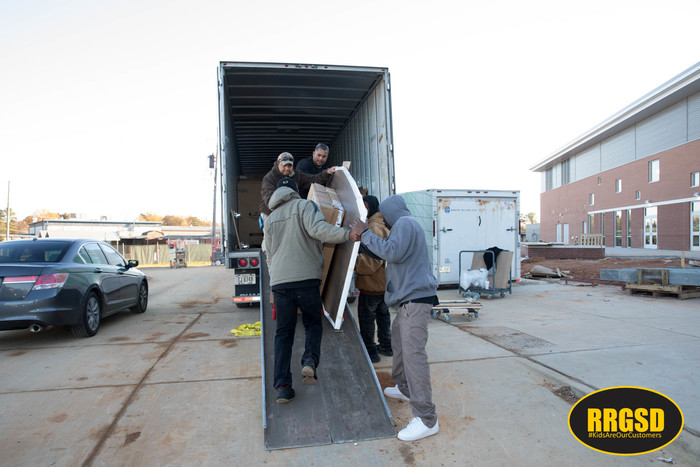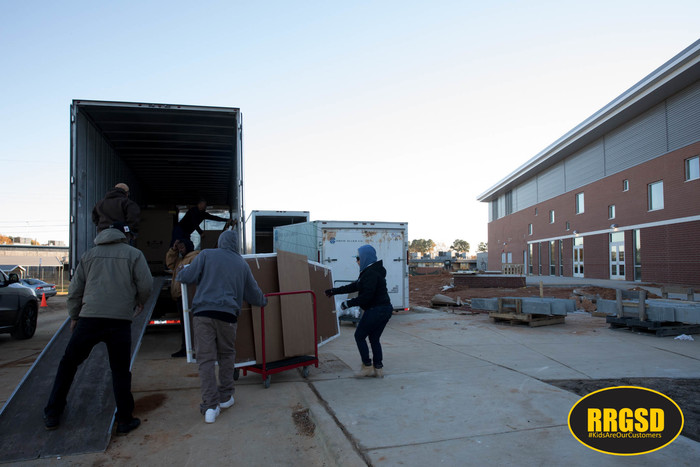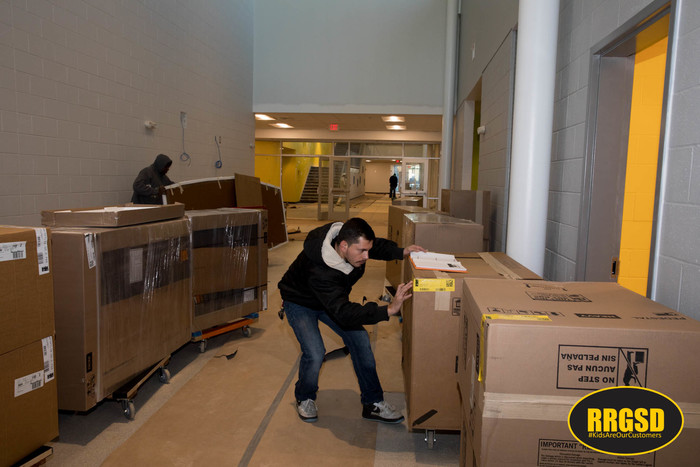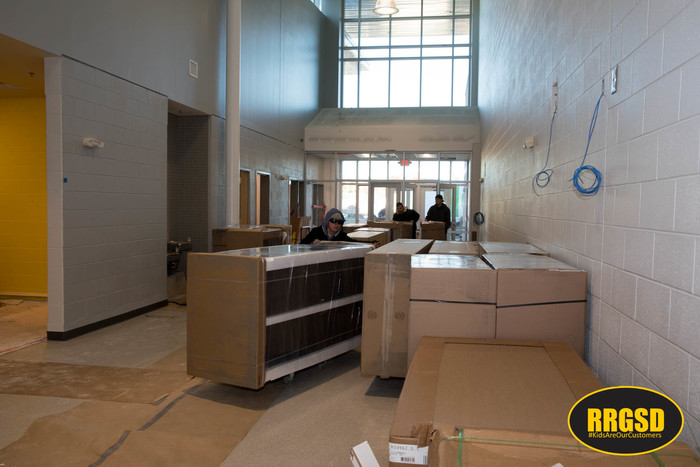 Hello Manning families. We hope you have enjoyed your holiday break and we are excited to welcome our Mustangs back tomorrow. For our families that use the traffic queue, please be advised that there will be more vehicles in the queue this week due to the delivery of materials to the new school site. Have a great evening.

What better way to learn about Veteran's Day than to have a local veteran visit the classroom. Thanks to Roanoke Rapids Veteran George Cullom for sharing his story with our students today about his time in the United State Air Force. Each student made him a special thank you card. #ThankAVeteran #KidsAreOurCustomers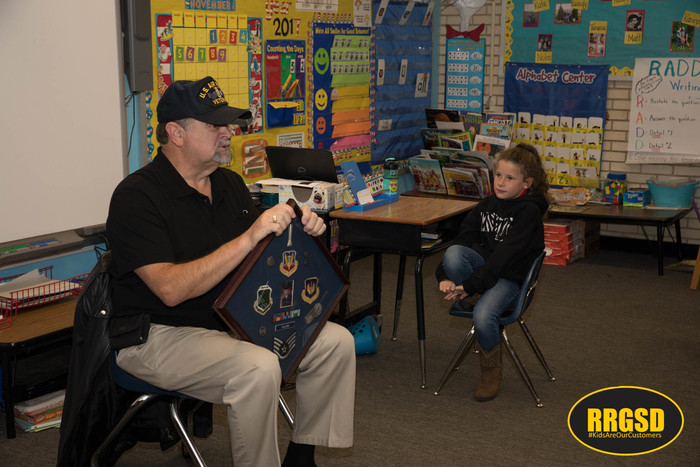 REMINDERS: Friday, November 10th school will be closed for Veteran's Day. Tuesday, November 14th we will operate on an early release schedule. Release times are as follows: K-2 car riders: 11:10 Bus riders: 11:25 3-5 car riders and walkers: 11:30 #KidsAreOurCustomers