If you plan to enroll your student in Place to Play this summer, please complete the application today. We need a headcount for supplies and meals. Here's the link to the application:
https://5il.co/s9c3

Congratulations to all of our 5th graders on all your achievements and hard work. It's been a joy having you at Manning. We know you'll do great in middle school. #KidsAreOurCustomers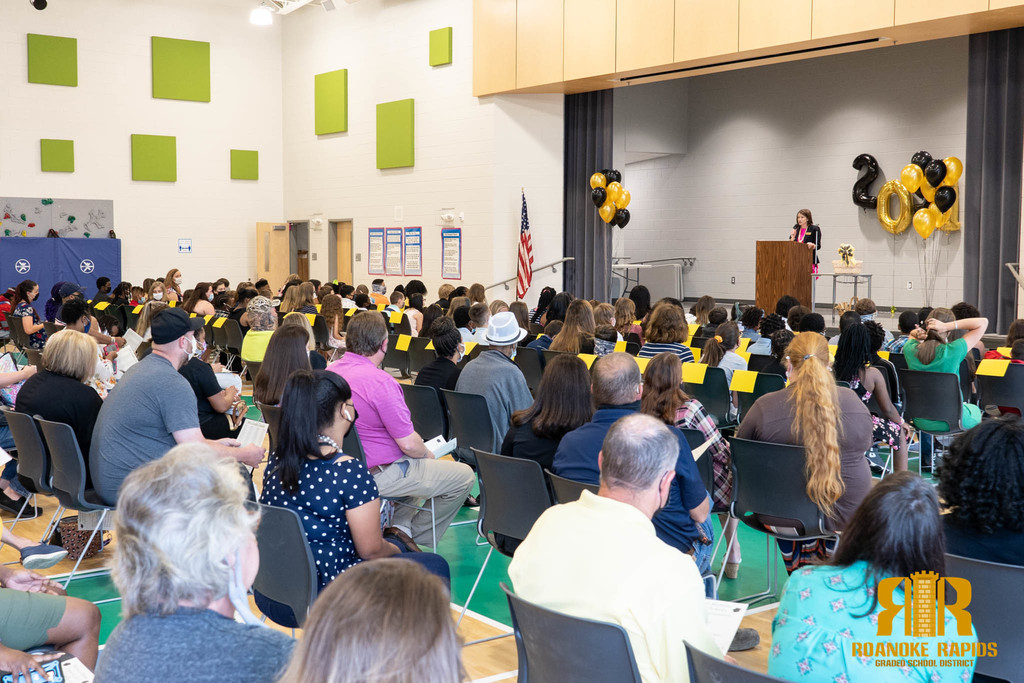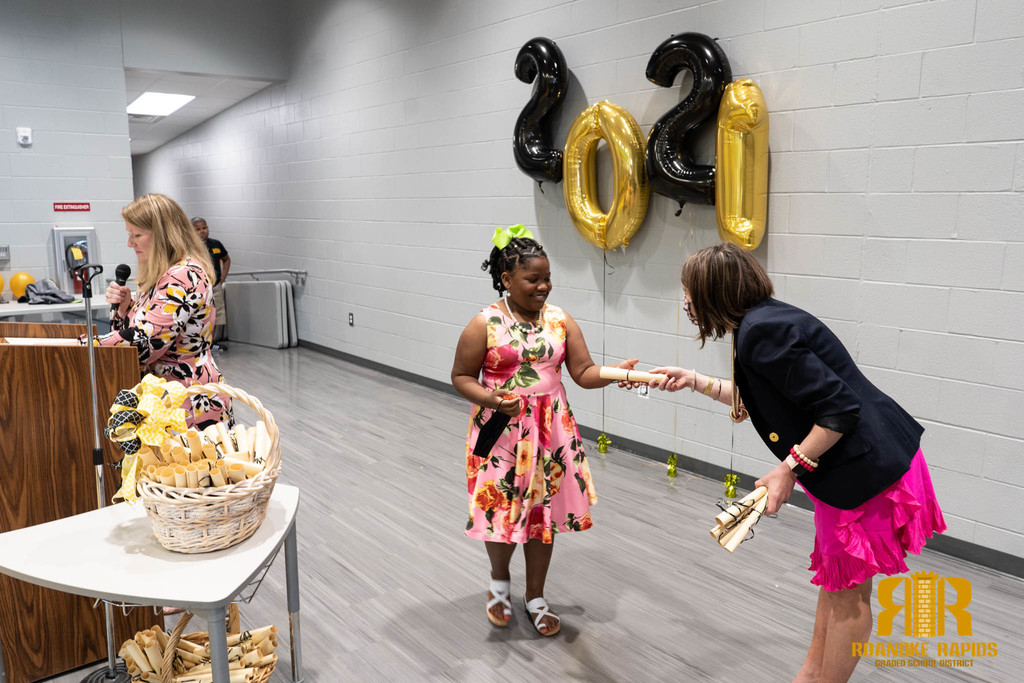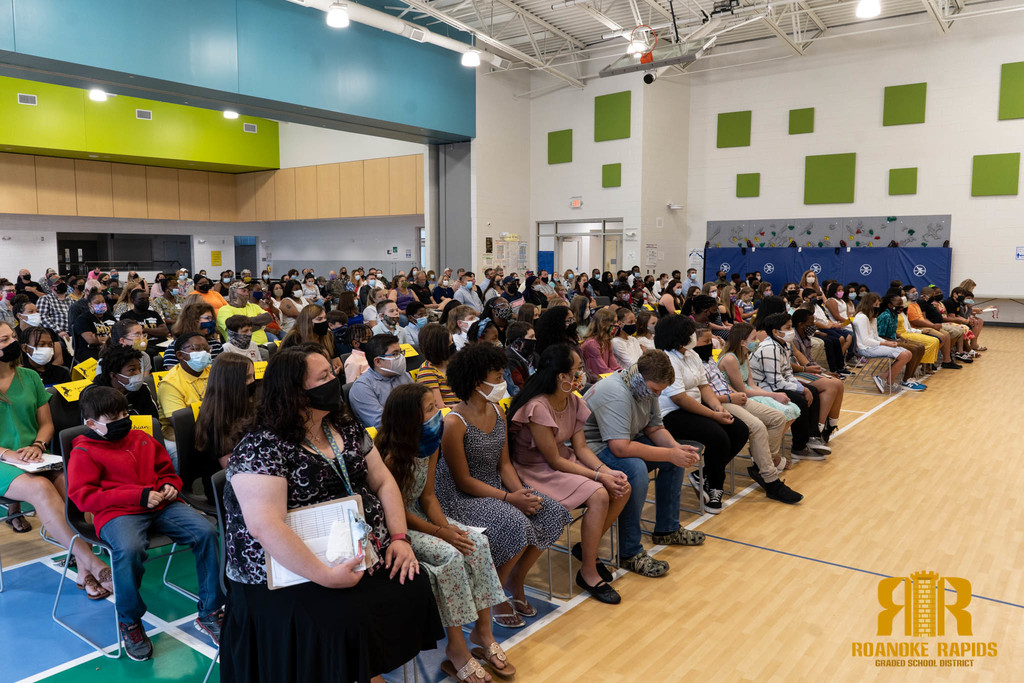 Hello Manning 5th Grade Families! We hope that the school year is wrapping up well for your child! We know that you have been awaiting more details about the plans for our fifth grade graduation ceremony and fifth grade dance. Listed below are the logistical details and COVID-19 protocols that will be in place for next Tuesday's event, as well as the day and time for the fifth grade dance. Please bear in mind that because fifth grade graduation is being held indoors and during school hours, the Strong Schools NC guidance applies, which differs from the guidance recently updated by the state for evening high school graduations and outdoor events. Manning's 5th grade ceremony will take place from 9 - 10 AM on Tuesday May 25th. The event will be livestreamed for those who are unable to attend in person. Each 5th grader will receive two (2) guest tickets for in-person attendance. Due to current social distancing guidelines, only 2 guests per student will be permitted to attend graduation. Younger children, toddlers, etc. are included in this number; for example, if a parent needs to bring a toddler to the event, those are the only 2 permitted attendees for that designated 5th grade student. Tickets and guest names will be collected and recorded at the door. Masks will be required for all guests over the age of 3 in attendance per Strong Schools NC guidance. We will be conducting symptom screening & temperature checks for all guests at the door. Please arrive early to complete screening and be seated on time. The 5th grade dance will be held on Friday May 28th (the last day of school) from 9 - 11AM. Students may be checked out after the dance if the parent wishes, and will not be counted absent. If you have any questions or concerns about any of these events or guidelines, please feel free to contact the school at (252) 519-7400. We are excited to celebrate your child and all of their elementary accomplishments next week! Best, Manning Administration

It's testing time for third graders. In an effort to make our review time fun, we had a tropical testing review day with a read-a-thon to sharpen our reading and comprehension skills. Students also researched tropical areas and rainforests on Read Works. #KidsAreOurCustomers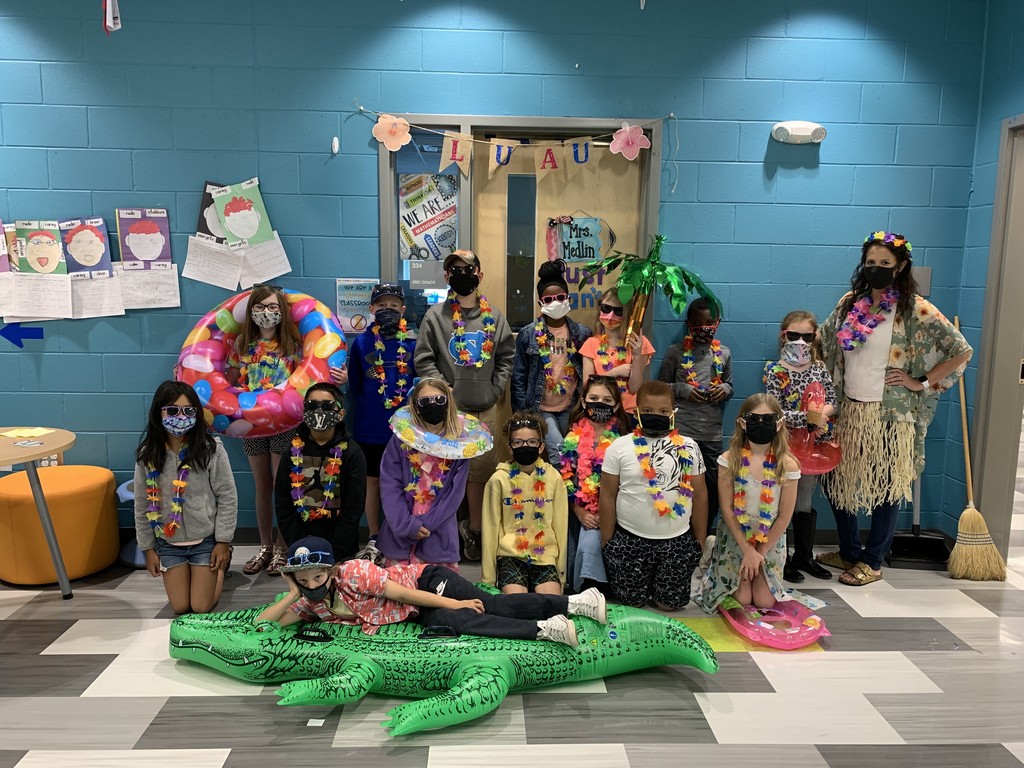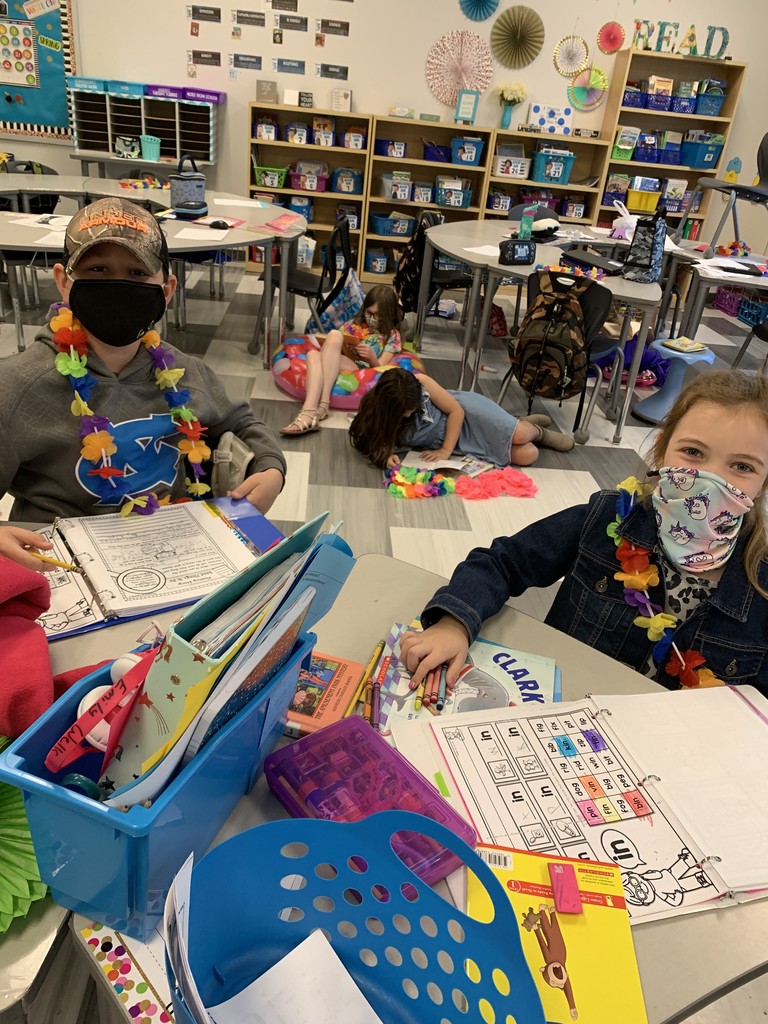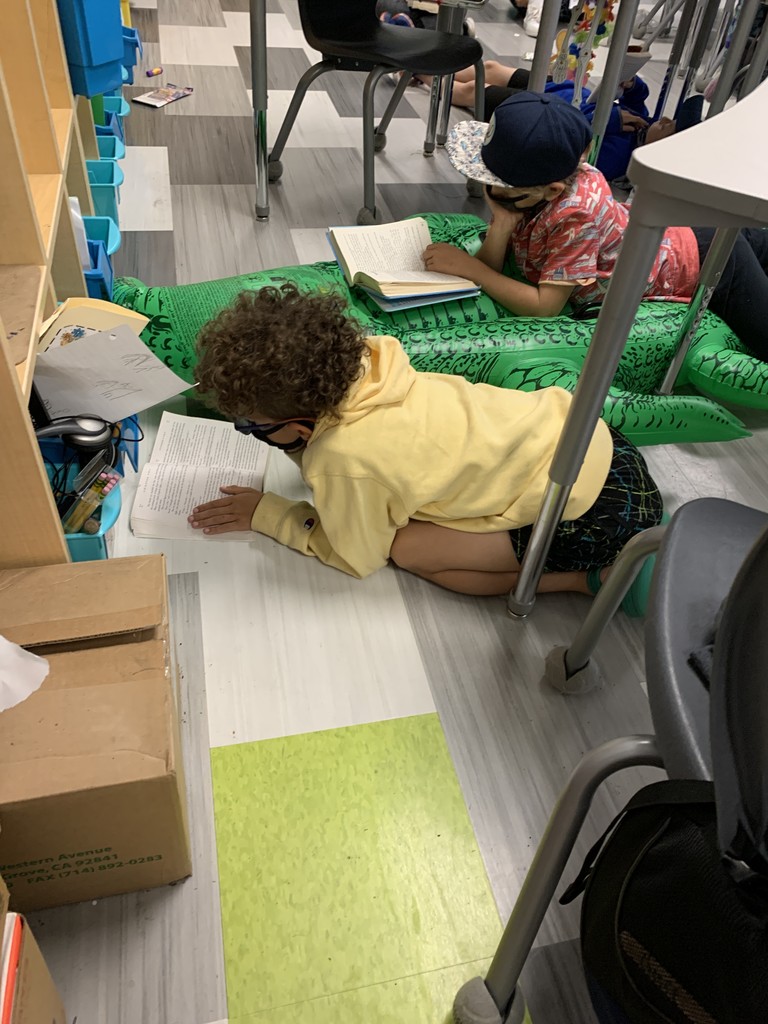 Manning Families: It is time to return all district chrome devices and hotspots for maintenance over the summer and to prepare for EOG testing. Face-to-face students will return their chrome devices, chargers, and hotspots (if they were assigned one) beginning May 10. Please return BOTH the device and charger to avoid any fines. Virtual students will turn in devices Thursday, May 27 from 12:30 p.m. to 2:30 p.m. or 4 to 6 p.m. A staff member will greet you in the traffic queue. Please return BOTH the device, charger, and hotspot (if you were assigned one) to avoid any fines.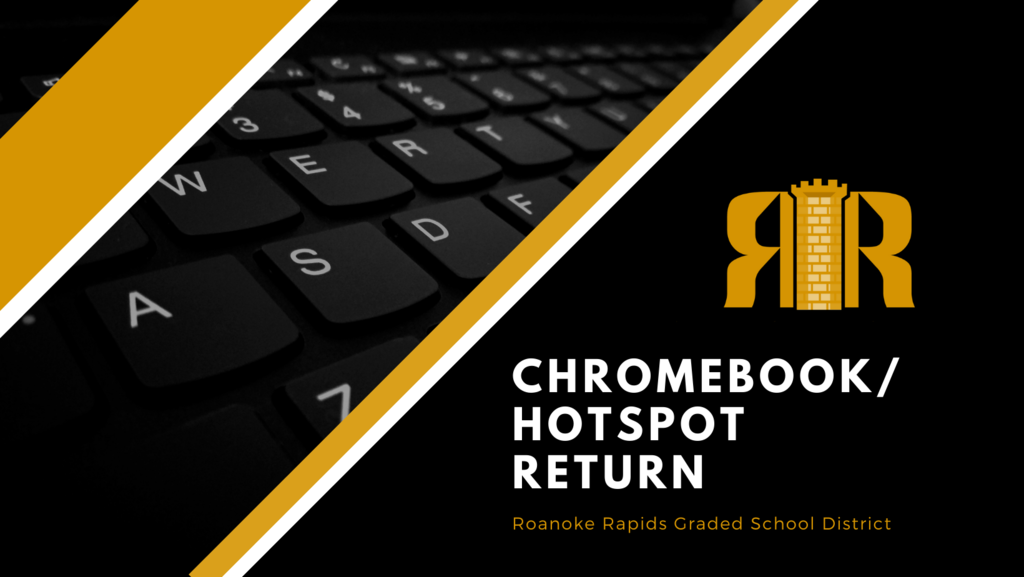 Reminder: Required state testing for all Virtual Students, Grades 3-5, will begin Monday, May 10. Students must be on campus by 8:30 a.m. Breakfast will be provided. Please bring your charged chromebook and your charger with you. Students will need to be picked up at 11:30 a.m.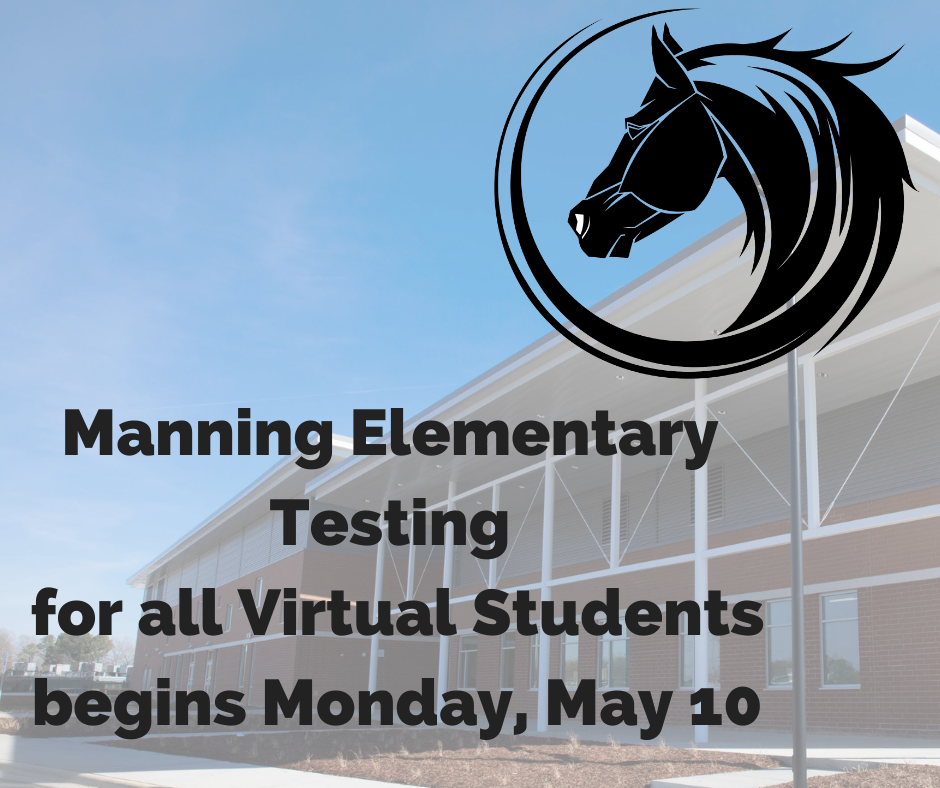 We're currently accepting applications for our Summer Place to Play program. Learn more here:
https://5il.co/rt3b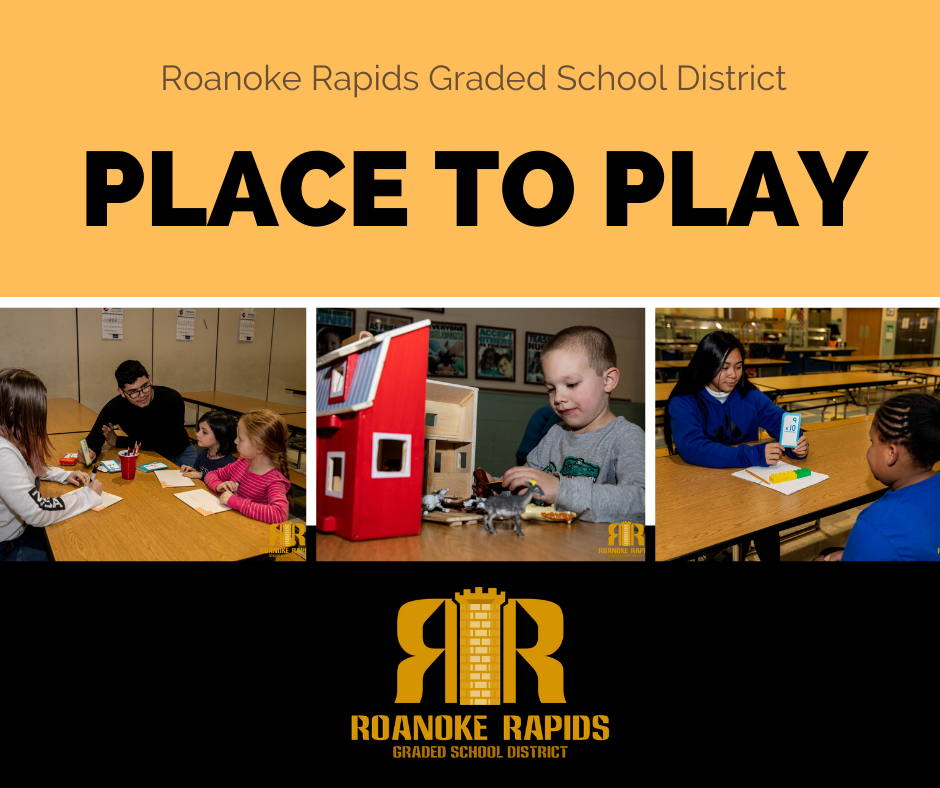 5th-11th graders: The Roanoke Rapids Band is getting ready for next year. If you missed the meeting to join the band, there is another opportunity this Thursday! Join the zoom meeting set up for Thursday, May 6th at 6pm.
https://guitarcenter.zoom.us/j/92571957312
If you have questions, please contact Mrs. Manning at
manningl.rrhs@rrgsd.org
or by phone at 252-519-7249.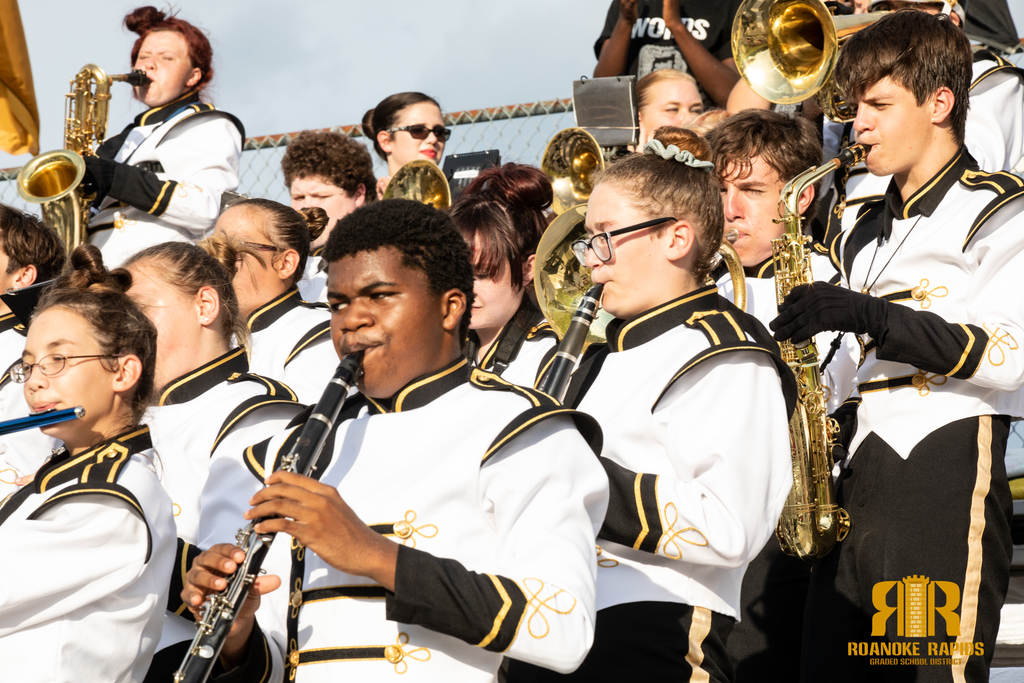 This year's Earth Day theme is "Restore our Earth". Kindergarten students in Ms. Shaw's class did their part today by picking up trash around our school. #EarthDay2021 #KidsAreOurCustomers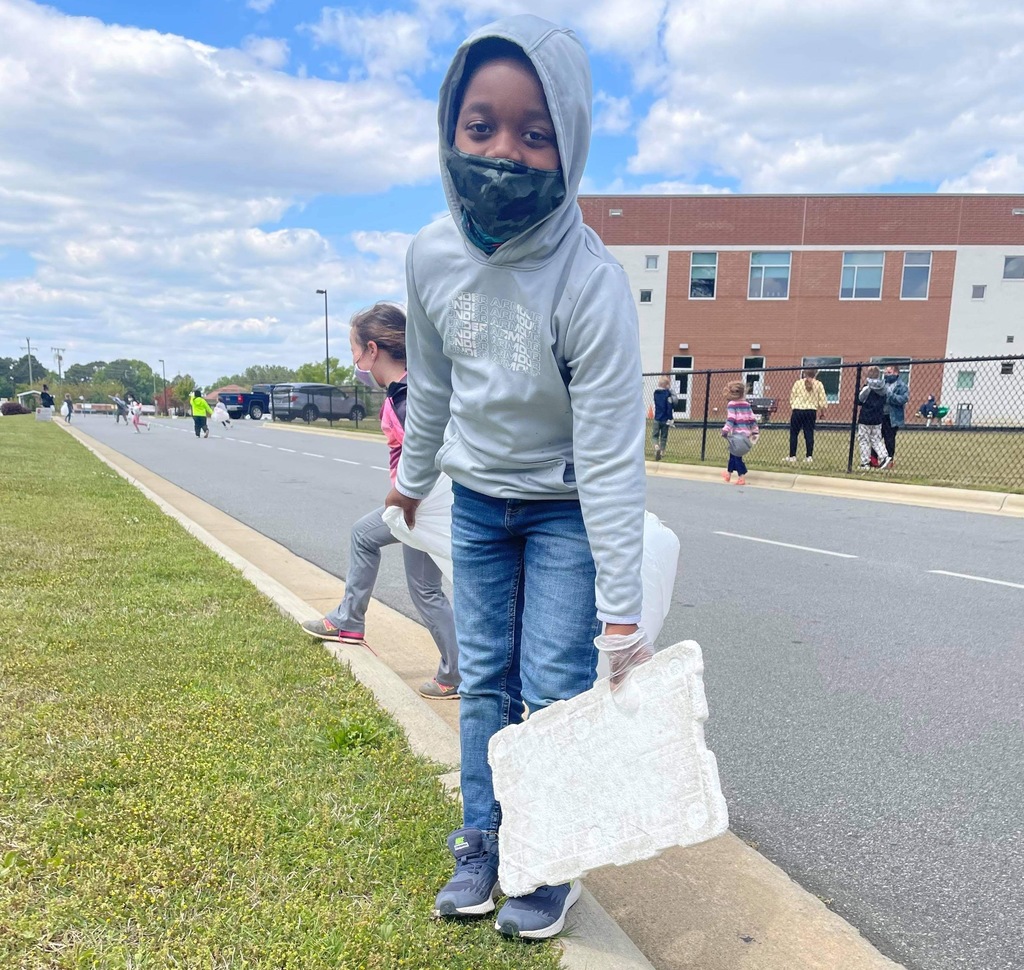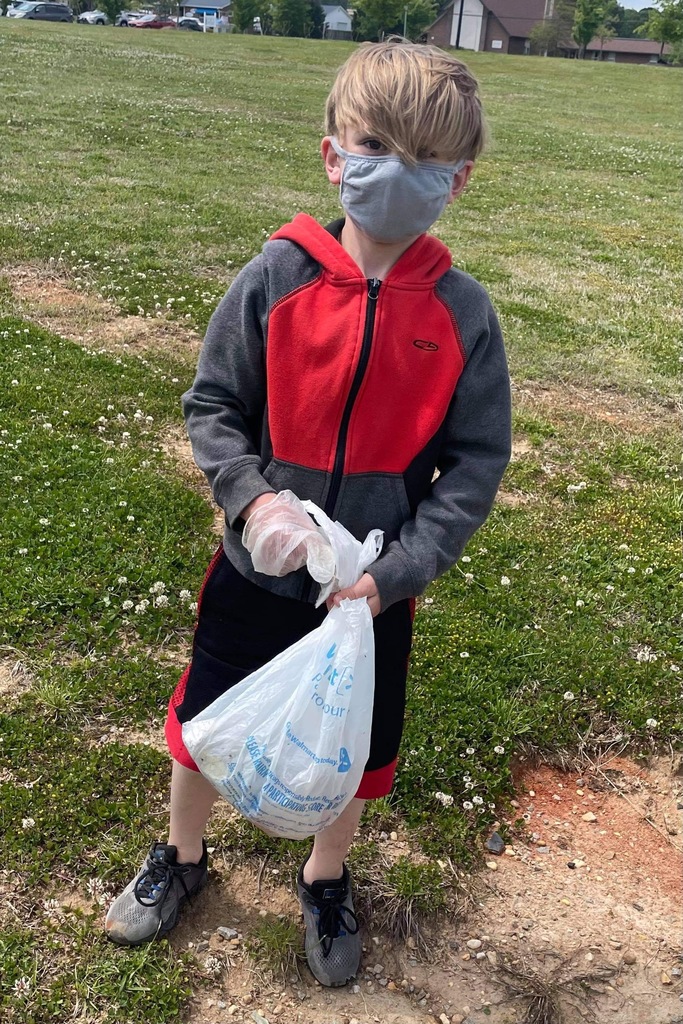 We're currently accepting applications for our Summer Place to Play program. Learn more here:
https://5il.co/rt3b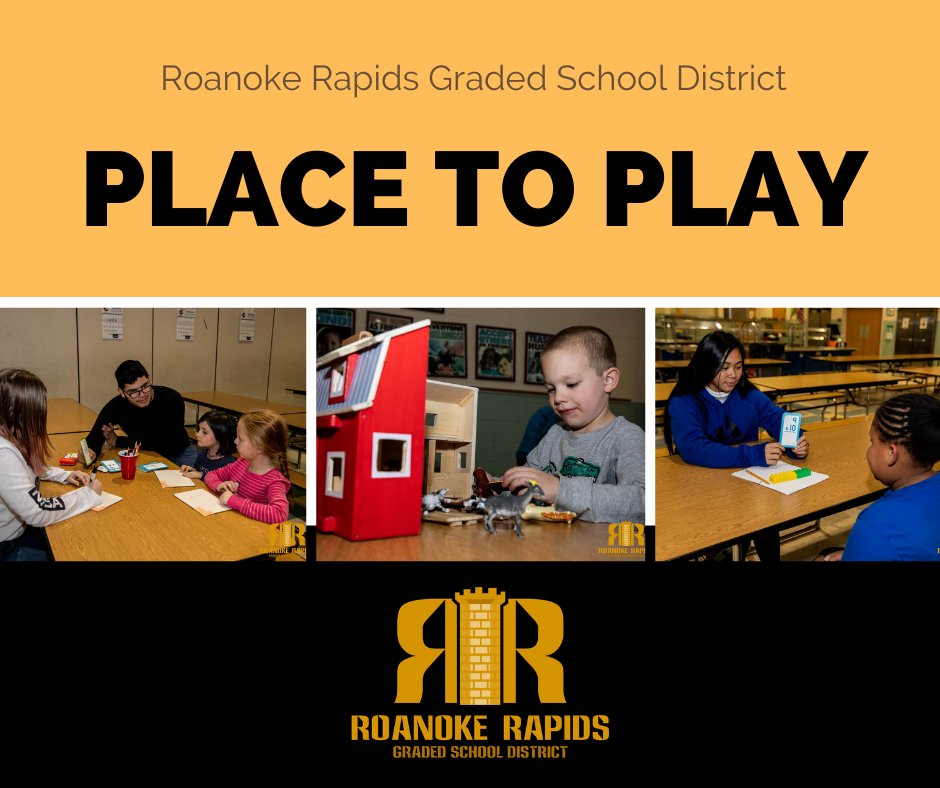 Spring Pictures will be April 27th, K-2nd & April 28th, 3rd-5th and ALL virtual students.

Reminder: Application deadline for RRGSD's new Virtual Academy is May 1. This is perfect for students who are currently being homeschooled or those who flourish working independently. Your student will be taught by a certified teacher and have the ability to participate in extracurricular activities on campus. Questions? Check out the link below. #KidsAreOurCustomers
https://www.rrgsd.org/page/rrgsd-virtual-academy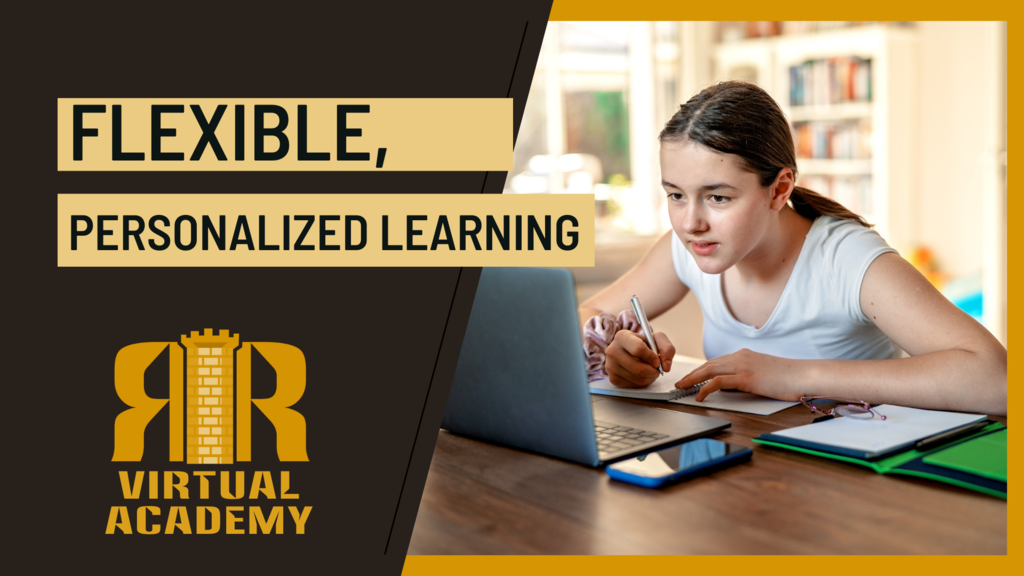 Reminder: Manning students and staff will be participating in a mandatory Tornado Drill this Thursday morning at 9:30.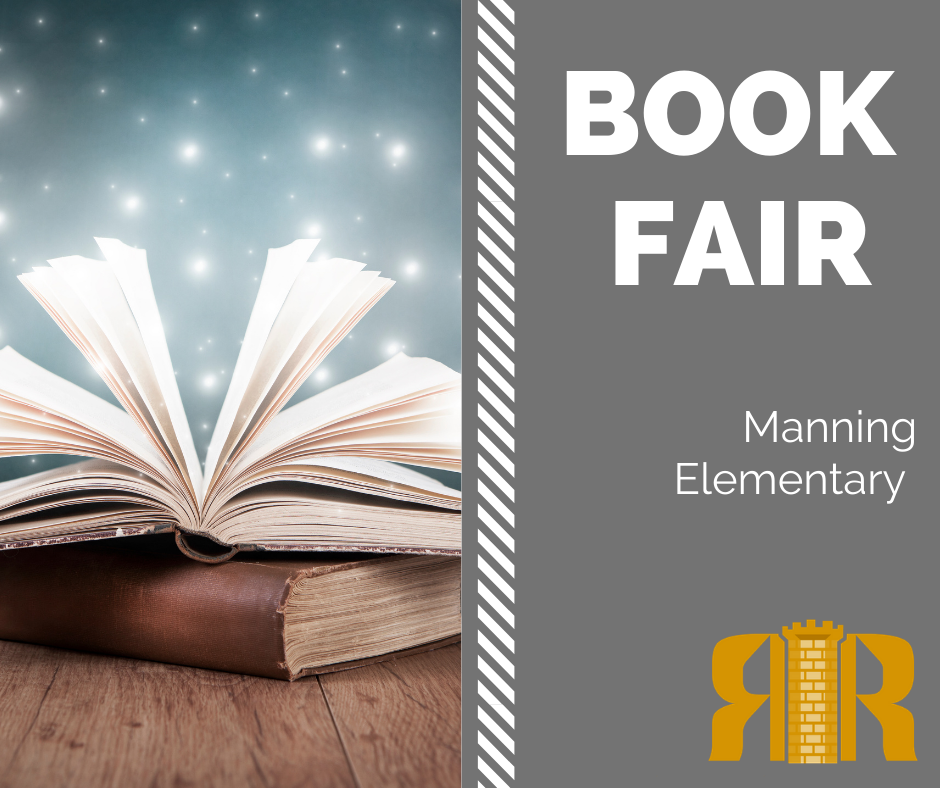 The MANNING ELEMENTARY SCHOOL Book Fair will be Apr. 26 - May 9. Our Book Fair is online and helps our students discover new books, favorite characters, and more! Every purchase earns our school rewards for much needed resources. Plus, shipping is free on book-only purchases over $25. Thank you for instilling a love of reading and supporting our Book Fair! Help us reach our book fair goal!
https://www.scholastic.com/bf/manningelementaryschool4

Rising 5th-12th Graders: Ready to join the band? Get your instrument! No prior experience necessary. If you want to learn to play, come join us April 15 at 6 p.m. for an informational meeting. Questions? Call Mrs. Manning at 252-519-7249. Virtual meeting link below:
https://guitarcenter.zoom.us/j/96086454873

Let's hear it for our 2021 Manning Teacher of the Year, Tess Yeatts; Beginning Teacher of the Year, Rachel Rightmyer; and Support Person of the Year, Cheryl Carlisle. #KidsAreOurCustomers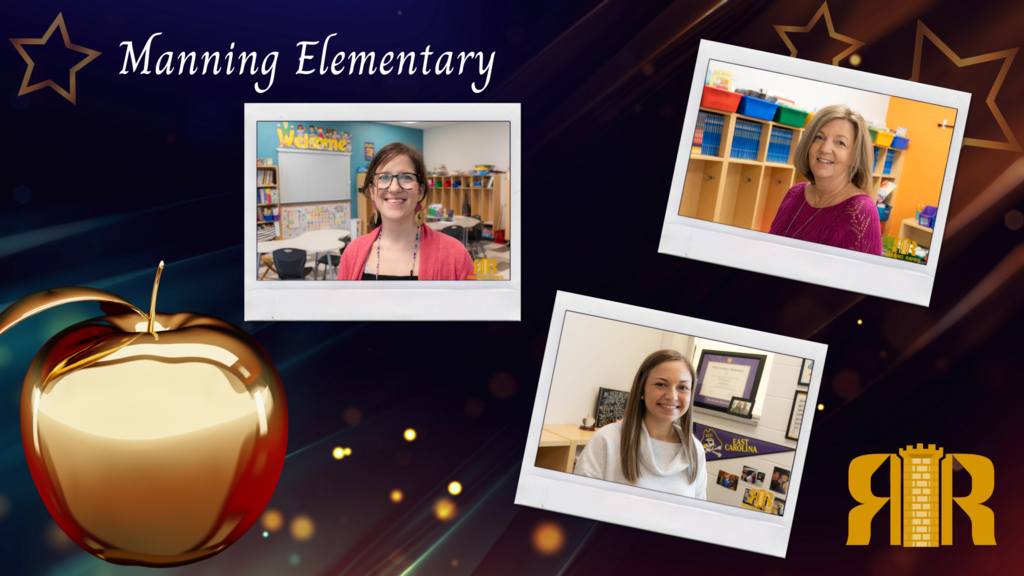 We're so proud of the work going on in our classrooms! Students in Mrs Medlin's class have been doing a Patricia Polacco author study this week, learning about her as an author/illustrator, analyzing her texts for character development, theme, and making self connections with each story. Today, they read "Mr. Lincoln's Way" a story of how a school principal took a troubled student under his wing and helped him grow past being a bully to a model citizen. Mr. Lincoln called all of his students his little birds. Students wanted everyone to see how they compared characters in the text and made their own little birds!  #Reading #LifeLessons #KidsAreOurCustomers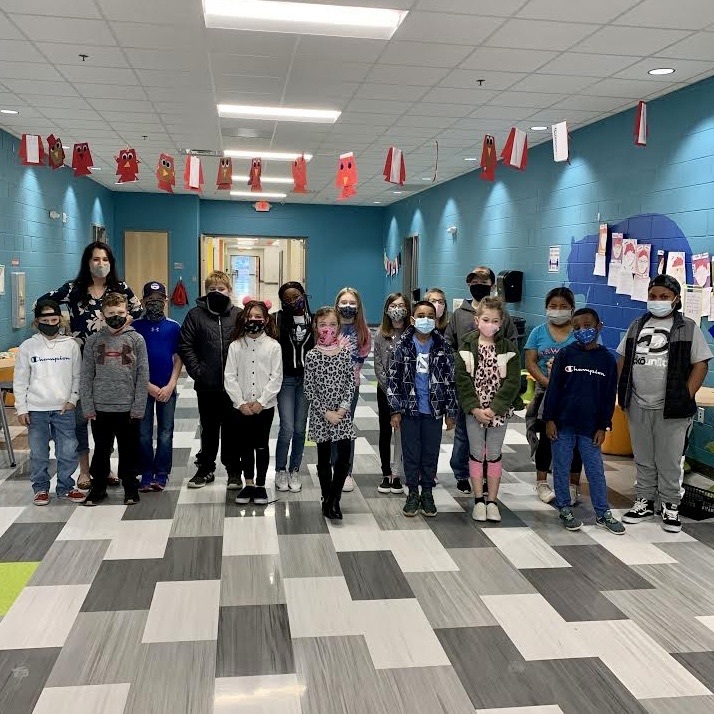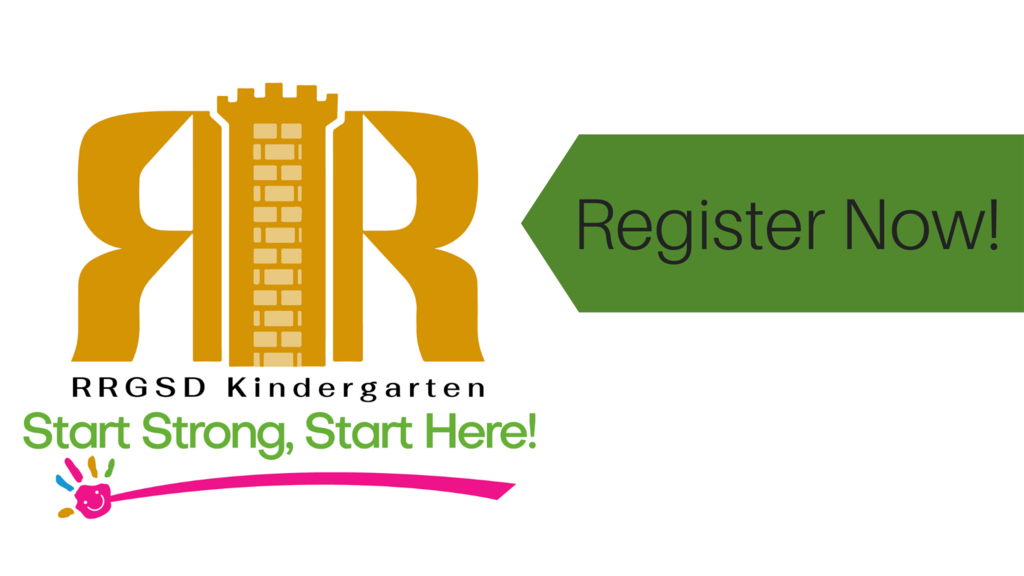 Please share with your friends: Manning is currently pursuing a Spanish language enhancement program for all of our K-5 students, as well as a global communications and public speaking theme for our school. We believe that these offerings will only enrich the experience our students have in RRGSD. Kindergarten Registration is underway now! Use link below to begin the process. #RRGSDStartHereStrongStrong #KidsAreOurCustomers
https://www.rrgsd.org/page/student-enrollment